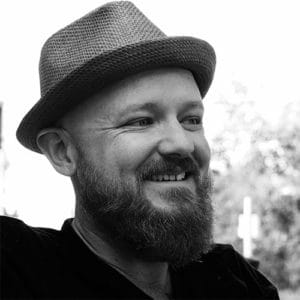 Tanner Watt
Staff

Director of Partnerships
Tanner has been a part of the REVERB team for more than 10 years. Starting with the organization in 2012 coordinating sustainable biodiesel for tours and working as an Assistant Project Manager, Tanner has worked his way through the ranks and now leads REVERB's Artist, Non-Profit and Brand relationships in his role as Director of Partnerships.
Tanner's unique (and often outside the box) approach to partnerships and programs has resulted in some of REVERB's most impactful campaigns. Programs like Farm To Family connecting local family farm CSA's and Community organizations fighting food insecurity have created long lasting relationships and provided much needed support to family farmers and access to fresh, local produce to food insecure communities across the country. REVERB's partnership with Nalgene USA "#ROCKNREFILL" has raised more than $2M for non-profit causes and eliminated the use of over 4M single-use plastic bottles at live events since it's launch in 2014.
Beyond impact programs, Tanner's efforts to connect REVERB to international organizations and deepen relationships with environmental programs around the world has resulted in a broader, more global conversation around sustainability efforts and fan engagement around issues in the live music industry. These conversations have led to meaningful partnerships with international organizations like Julie's Bicycle, Climate Live and Green Music Australia and in 2018 REVERB was recognized as the Official Music and Public Engagement Partner to the United Nations Environment Programme.
Staff
Board