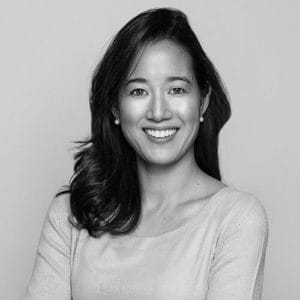 Melanie Nakagawa
Advisory Board

Head of Climate Initiative, Princeville Global
Melanie Nakagawa is the Head of Climate Initiative with Princeville Global, an investment firm focused on backing rapidly growing technology-enabled companies around the world.  In this role, she is leading an effort to invest in global companies delivering transformative solutions to climate change with strong investor returns.
Before Princeville Global, Melanie's career spanned government and non-profit sectors.  Most recently she served as Deputy Assistant Secretary for Energy Transformation at the U.S. State Department.  She led efforts to support countries implementing clean energy commitments and shift toward a low carbon economy as integral to economic development and energy security.  Melanie also served as a strategic advisor to Secretary of State John Kerry spearheading policy efforts focused on environmental conservation and climate change.
She has served in the U.S. Senate as the Senior Energy and Environment Counsel for the U.S. Senate Foreign Relations Committee and as an attorney with the Natural Resources Defense Council, a global environmental organization.
She is currently a non-resident Fellow with the Center on Global Energy Policy at Columbia University's School of International and Public Affairs and a fellow with the Truman National Security Project.  She has a J.D. and M.A. in International Affairs from American University's Washington College of Law and School of International Service, and an A.B. from Brown University.
Staff
Board