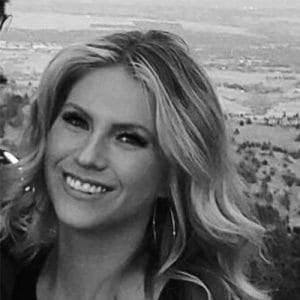 Mercy Gold
Staff

On-site Coordinator
Mercy is thrilled to join REVERB as an On-site Coordinator! Having worked largely in the social justice sphere through high school, college, and beyond, Mercy understands the intersections between society and the environment are critical. Being out in the field with bands allows her to combine all of her top passions—environmental causes, local nonprofits, people, music, and travel!
Mercy grew up in Colorado and was raised vegetarian by her self-proclaimed "tree-hugger" parents. To reduce her carbon footprint, she now lives on a vegan, tiny-home compound in Denver with multiple rescue cats and dogs (and her nephews!).
Before coming to REVERB, Mercy worked at a LGBTQ-owned law firm and then owned a natural, environmentally-responsible hair salon. Mercy holds a B.A. in Sociology and Gender Studies from the University of Denver and a second Bachelors in Literature and Education from Metropolitan State University.
When not working, Mercy is traveling with her touring comedian partner, hanging with her family, feeding stray cats, volunteering, procuring suitcases for children in foster care, and visiting other countries.
Staff
Board