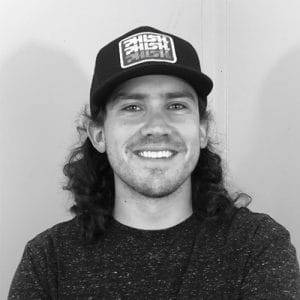 Brian Farrell
Staff

Logistics Coordinator
Before joining REVERB, Brian spent 8 years in radio on air and behind the scenes. During his time, he helped run the first carbon neutral radio station in the US and recently led the project to make it the first climate positive station.
At REVERB, Brian is in charge of keeping things in order and on time from the warehouse, to the office and on the road.
Brian loves the outdoors, hiking, bouldering, paddle surfing, and all Maine has to offer (especially the summers). When he's not outside, he's adding more vinyl albums to his collection and mapping out how soon he can see Phish again.
Staff
Board