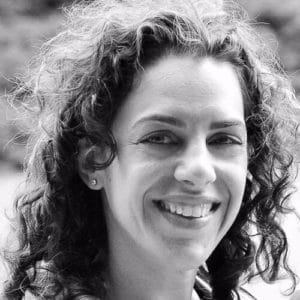 Erica Schair-Cardona
Board of Directors

Erica Schair-Cardona has a B.A. in Political Science from Middlebury College and a J.D. from the University of Pennsylvania. After graduating from the University of Pennsylvania, she became a Staff Attorney and Equal Justice Works Fellow at the Rocky Mountain Children's Law Center in Denver, Colorado, where she represented abused and neglected children, foster parents and families.
Upon moving back to Portland, Maine, she became first Staff Attorney at the Volunteer Lawyers Project. After leaving VLP to have her children, Erica became the director of the Healing Healthcare Project for the Center for Preventing Hate. The Healing Healthcare Project was a program designed to address and intervene in bias and harassment in Maine's hospitals and healthcare settings. Erica was also a co-facilitator for Lift360's Emerging Leaders program, dedicated to placing young, trained leaders on nonprofit boards in the Southern Maine region.  After her time at Lift360, she began consulting with Scales Restaurant on all of their Front of House Operations with a particular focus on the hospitality, as it pertains to the customer experience and employee satisfaction.
Most recently, Erica has returned to the law by supervising second and third year law students in the Refugee Human Rights Clinic at the University of Maine School of Law.  In the clinic, under supervision, student attorneys provide direct representation and advocacy on behalf of immigrants in Maine.  Erica also volunteers at the Immigrant Legal Advocacy Project and serves on the Board of Trustees of the Hudson Foundation. She has been on the REVERB Board of Trustees since its inception.
Staff
Board