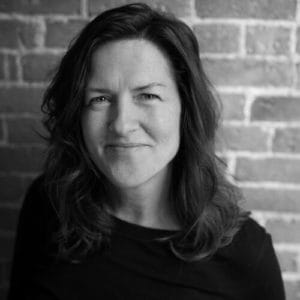 Lauren Sullivan
Staff

Co-Founder, Co-Director
As the Founder and Co-Executive Director of REVERB, Lauren Sullivan combined her lifelong passion for environmental activism with the power of music to create a nonprofit that has been leading the green music movement since 2004.
After focusing her early career on campaigning for Rainforest Network and organizing with Partnership for Parks, Lauren was moved to start REVERB to leverage the unrealized potential of live music to amplify the reach and impact of nonprofits that were doing crucial environmental work. By partnering with artists and engaging fans with a positive, solutions-focused message at concerts, she saw an opportunity to educate and empower thousands of people every year, inspiring countless concertgoers to take action in their own lives and alongside the nonprofits they were meeting at shows.
Nearly two decades later, Lauren continues to guide REVERB as it has expanded beyond fan engagement to also include comprehensive sustainability solutions for the music industry and artist outreach. Looking to empower more artists to become advocates, Lauren has helped lead groups of musicians to the rainforests of Guatemala and Peru to get a firsthand look at the effects of illegal logging on local and indigenous communities, as part of REVERB's #NoMoreBloodWood campaign
With a strong focus on REVERB's mission, Lauren directs the organization's legal, financial, human resources, governance, and grant programs, while helping to chart a path for the future through effective partnerships.
Lauren earned a B.A. in Social Psychology and Spanish from Tufts University, and a M.S. in Environmental Education from the Audubon Expedition Institute at Lesley University
Staff
Board