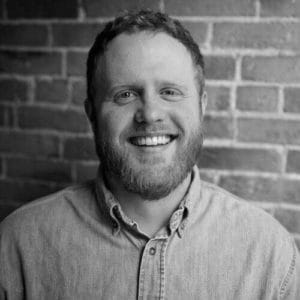 Carson Byrum
Staff

Lead Project Coordinator
Here are two truths and a lie about the newest edition to the REVERB team: A. He was named after a mountain in Northern California B. He recites a daily mantra that was passed on to him (in person) by the late Tupac Shakur C. He has never eaten lobster.
The lie is C. He eats lobster all the time! In fact Maine's abundance of lobster played a huge role in him moving to Portland from New York City. That and doing the good work at REVERB, incredible hikes, amazing beer, Two Lights State Park and actually having a guest room and porch.
When he is not eating lobster, Carson is a Project Coordinator working with the team to make sure the right objects get to the right places at the right time. He also believes all things are spreadsheet-able.
Staff
Board