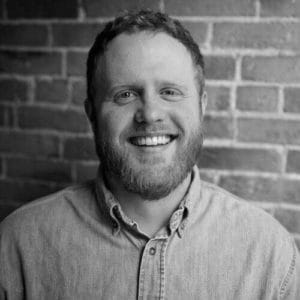 Carson Byrum
Staff

Project Manager
Before joining REVERB in 2017, Carson spent 10 years working under the Producers in TV/Film production. Eventually growing concerned with the amount of waste in the industry, Carson took on the effort of implementing more sustainable practices within the projects he worked on which gained NBCUniversal's "30 Rock" and "Unbreakable Kimmy Schmitt" Environmental Media Association Green Seals.
As Project Manager, Carson works with REVERB partners from on site activations to best operational practices through sustainable initiatives. He also handles the carbon footprint estimations and eliminations for all REVERB partners and assists with campaign pieces like Music Climate Revolution and the Fan Climate Fund initiative.
With a brain for systems, Carson handles tracking organizational details and implementing new systems and processes when and wherever needed within the REVERB universe of spreadsheets.
Carson lives in Denver with his wife, daughter, dog and a continuously growing stack of concert ticket stubs.
Staff
Board