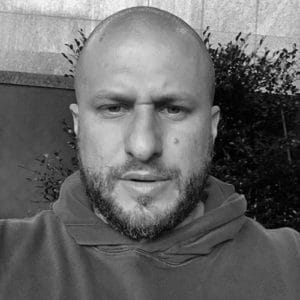 Adam Harrison
Advisory Board

Manager, Career Artist Management
As a manager at Career Artist Management (CAM), Adam "ASH" Harrison shepherds and guides the careers of GRAMMY® Award-winning multiplatinum clientele, as well as leads a dynamic and highly creative staff. His emphasis on teamwork remains integral to the company's continued growth and success.
Growing up in the Washington, D.C. area, he made his entry into the music industry via alphabetizing CDs at famed radio station, DC101. While attending college at Indiana University he interned at Doolittle Records of Austin, TX, and East Coast Entertainment in Richmond, VA.
Harrison landed a coveted music mailroom mafia gig at William Morris upon arriving in Los Angeles. Soon after, hebegan a longstanding friendship and working relationship with veteran manager Jeff Castelaz. Under Castelaz, he handled day-to-day management duties for The Promise Ring, Grandaddy, Scapegoat Wax, the original project of in-demand songwriter Marty James. When Scapegoat Wax joined Maroon 5 for a tour, he developed a bond with manager Jordan Feldstein and joined him to start CAM in 2004 .
Over the past fifteen years, Adam Harrison has played an integral behind-the-scenes role in Maroon 5's historic success, spanning four chart-topping multiplatinum albums— Hands All Over, Overexposed, V, and Red Pill Blues—a string of culture-defining singles, world tours, and frontman Adam Levine's 14-season run on NBC's The Voice. He would also augment the facilitation of Levine's 222 Records and production deal with Universal, as well as a wide variety of high-profile branding and endorsement deals including K-Mart, Honda, Samsung and JBL.
Following Feldstein's 2017 passing, Harrison took the reins at CAM and united with Irving Azoff to co-manage Maroon 5. He additionally oversees management for hip-hop legend and OutKast co-founder Big Boi and electronic-music funk phenoms Chromeo.
An active philanthropist, he remains integral to the operations of charities including REVERB and The Pablove Foundation. He also founded the Beverly Hills Men's Club. Most importantly, he is a husband and father of two wonderful sons, Isaac and Eli.
Staff
Board