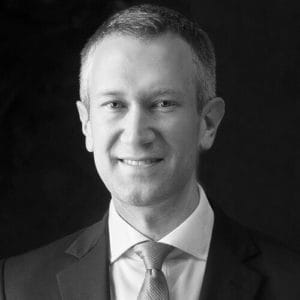 Drew McConville
Advisory Board

Sr. Managing Director, The Wilderness Society
Drew McConville is a Senior Managing Director at The Wilderness Society where he leads the organization's government relations team, seeking to defend America's wild public lands for future generations. He previously served for six years under President Obama at the White House Council on Environmental Quality.
As the Senior Advisor for Policy and Strategic Planning, Drew oversaw implementation of Administration environmental priorities, including the President's Climate Action Plan, legislation on chemical safety, fossil fuel leasing reforms, preservation of unique lands and waters, and clean air standards. Drew also worked to advance new policies for clean energy, climate change, and air pollution at the White House Office of Energy & Climate Change, Environmental Protection Agency, and Nicholas Institute for Environmental Policy Solutions at Duke University.
He is a big believer in the power REVERB's mission and has drawn inspiration throughout his career from music, as well as from family that taught him to value the air, water, and open spaces that sustain us.
Staff
Board