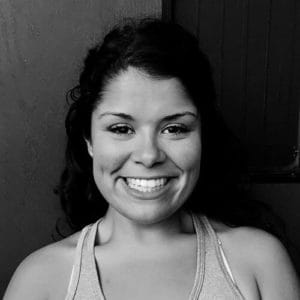 Pati Villegas
Staff

On-Site Coordinator
Pati became involved in the music industry in 2012 by serving as the Greening Coordinator for the Dave Matthews Band Summer 2012 Tour. She couldn't have asked for a more perfect job with REVERB, putting her education and love for the environment to good use.
Hailing from Athens, GA, Pati is a first generation Colombian-American. She holds a degree in Consumer Journalism from the University of Georgia, and a Master of Environmental Management from Duke University's Nicholas School of the Environment.
Pati is passionate about coastal and marine environmental conservation with a focus on engaging, learning from, and working with coastal communities dependent on healthy oceans. Her career started at Conservation International, and later Oceanic Society where she helped manage the Sea Turtle Flagship Program, and served as an editor and manger of the annual State of the World's Sea Turtles (SWOT) Report. Research projects have taken her to Brazil, Colombia, and most recently Mexico where she worked with small-scale lobster fisheries.
A natural connector and experienced communicator, Pati is excited to build a strong, vibrant network of people through all of her experiences on the road!
Staff
Board