A Message to REVERB Volunteers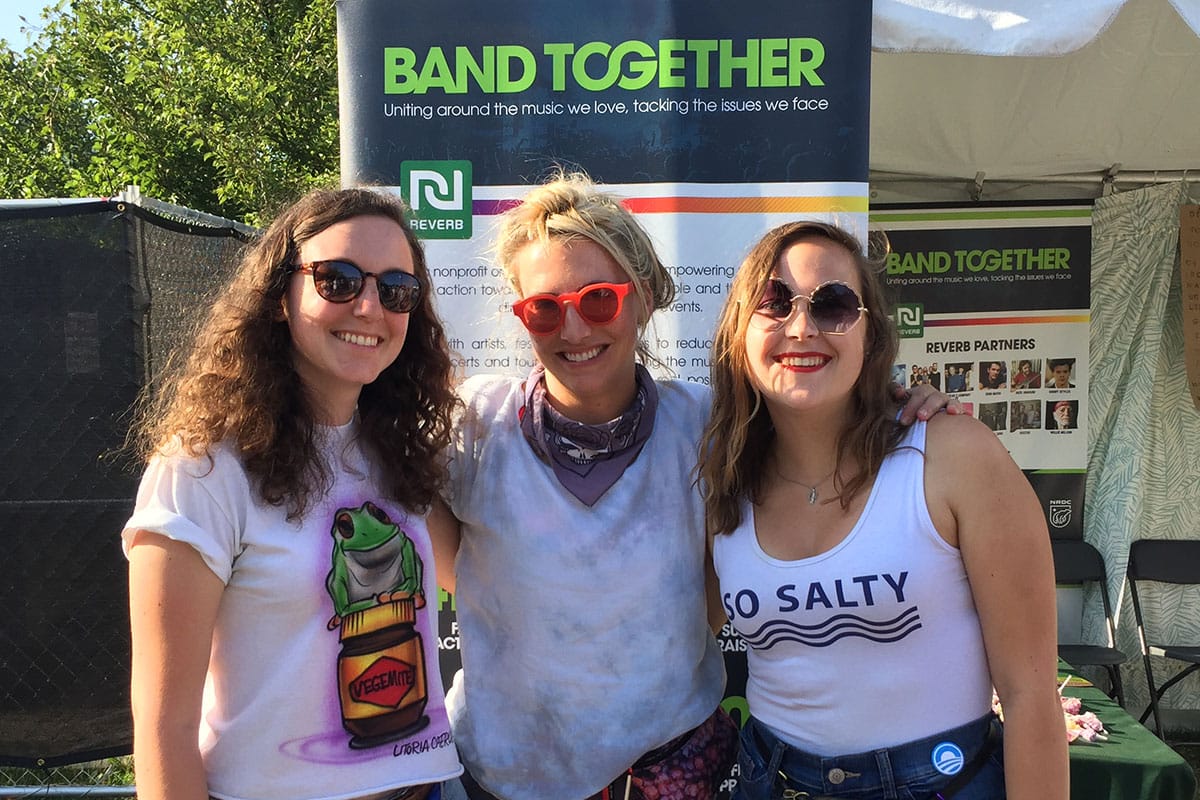 Hello dearest REVERB Vollies,
It's me, Paige – your favorite REVERB Volunteer Manager! Like many earthlings, the REVERB team is working remotely to slow the spread of Covid-19. I'm writing from home with a cat on my feet to bring you this update on the REVERB Volunteer Program…
Only a month ago – March 9 – REVERB was kicking-off the Billie Eilish and Tame Impala tours. By the end of that week the live music industry was on hold. Since then REVERB has been working to rearrange our plans to best navigate this crisis.
As time in quarantine marches on, REVERB continues our work and our mission, however; onsite activations are on hold for health and safety reasons. Our artist partners including Guster, The Lumineers, Sturgill Simpson, The 1975, Tame Impala, and Billie Eilish paused their active tours and are in the process of rescheduling.
Here's some info for volunteers:
If you were scheduled to volunteer for a postponed or canceled show, you should have already received an email making you aware of the change.
Postponed volunteer spots will be honored, as long as the show and REVERB activation are rescheduled by the artist. No need to reapply.
We will send email updates to accepted volunteers as we receive new information.
Once artists announce rescheduled dates, we will update our applications.
Applications will be posted here: www.reverb.org/volunteer and across our social media platforms.
Regarding remaining 2020 tours, venue programs, and festivals – REVERB is working closely with management and will make announcements as they pertain to volunteering and programing.
In closing – thanks for your patience and continued support! Can't wait to see your shining faces once we emerge from quarantine. Our volunteers are never far from our thoughts.
Please feel free to message me at volunteer@reverb.org with questions.
xo 
Paige Roth
Manager of Community and Volunteer Programs
---
P.S. It's important to REVERB to keep our beloved volunteers engaged during this downtime. Stay tuned as we call on you for quarantine-friendly activations until REVERB is on the road again!
To start, here are ways to stay involved with REVERB:
P.P.S. REVERB misses you! We would love to hear what our volunteers are reading, watching, cooking, doing… Please share!