Billie Eilish | REVERB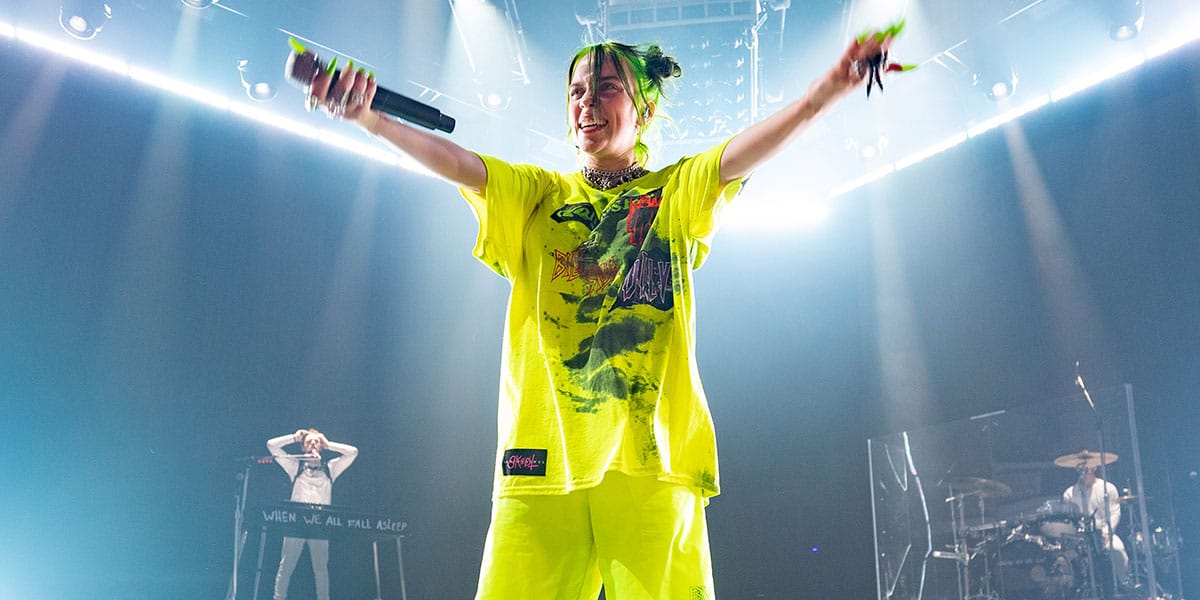 Since 2019, REVERB has been Billie Eilish's tour sustainability partner, helping Billie and her team meet their environmental goals on tour and beyond.
Billie announced the partnership on The Tonight Show with Jimmy Fallon in 2019 and we have been working together ever since to reduce the environmental footprint of touring.
In 2021, Billie joined REVERB's Music Climate Revolution, committing to take immediate, ongoing, and increasing action on the climate crisis. Billie and REVERB have committed to make the 2022 Happier Than Ever World Tour climate positive – eliminating more greenhouse gas pollution than it creates!
For her 2021 album, Happier Than Ever, Billie worked with REVERB and Interscope Records to make the packaging more earth-friendly. Sustainable updates included 100% recycled vinyl, FSC-certified recycled paperboard, and plant-based shrink wrap and inks.