OVERHEATED: Can't Be Defeated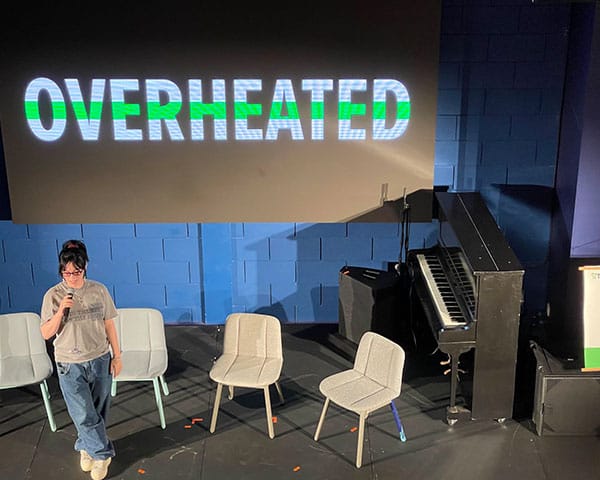 REVERB Joined Billie Eilish, Maggie Baird, Support + Feed and Many More for the Sustainability-Focused Event in London
---
The music industry is a powerful force; from artists to their fans and the music they create, there is a unique power in this community.
In June, we teamed up with Billie Eilish and Support + Feed, a non-profit founded by Maggie Baird (Billie's mom) to tackle food insecurity and the climate crisis with plant-based options, to host talks with music fans and industry leaders to strengthen music's response to the climate crisis.
Overheated brought together climate activists, musicians, and fashion and music industry leaders to discuss their links to the climate crisis, as well as the sustainable practices they've adopted to make a difference. Music fans had the chance to take action on-site with Impossible Foods, Citizen T, Support + Feed, and REVERB plus learn how to turn these actions into daily practice. Music industry leaders joined us for panels led by expert activists discussing the need for more sustainable business and music communities.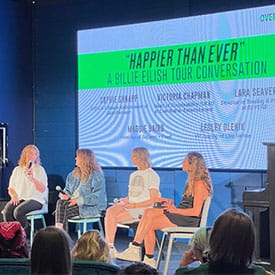 The event was designed to inform fans about the work their favorite artists are doing to fight the climate crisis. With a team of fans behind them, implementing their own sustainable habits, they cannot be defeated.
For industry leaders, educating and making connections to sustainable merchandise, concession, and touring options are how we create systematic change. Changing the culture of live music touring to one that considers the environmental impact first is how we affect major change in the music industry.
Among the distinguished panelists and guests, was our very own Director of Projects, Lara Seaver. Lara, who oversaw tour sustainability efforts on  Billie Eilish's Happier Than Ever World Tour, was thrilled with the impact of the event.  "By encouraging artists and industry to share their platforms and pass the mic we can help bring more diverse voices into this important discussion and I think Overheated was a great first step," she exclaimed.
Lara joined Maggie Baird on the "'Happier Than Ever:' A Billie Eilish Tour Conversation" panel along with Earth Percent's Climate Ambassador, Sophie Shnapp; Live Nation Entertainment's Head of Sustainability, Victoria Chapman; and VP of Touring at Live Nation, Lesley Olenik to discuss our work making this tour lighter on our Earth.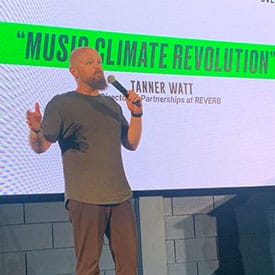 Tanner Watt, REVERB's Director of Partnerships, brought Music Climate Revolution to the O2, connecting with music industry leaders and future partners of the climate-focused campaign. This was a perfect celebration of Music Climate Revolution's one-year anniversary.
Over the six days of Overheated at London's O2 Arena, hundreds were inspired to take action at live music events and beyond and adopt more sustainable practices in their lives. This event also helped connect music industry leaders with the knowledge and experts to implement sustainable practices for shows, venues, tours, and festivals. The O2 itself went completely vegan at its concession stands, and the fan-facing days offered sustainable merch options and education events as examples of sustainable practices.
You can watch the whole fan-facing event stream HERE. Check out other clips from the event including WePresent's full OVERHEATED documentary HERE.