FESTIVAL CLIMATE ACTION
Take action to limit greenhouse gas pollution and waste at your festival. Check out the resources below.
GREEN FESTIVAL INFRASTRUCTURE
Power / Energy
Festivals require a lot of energy to power stages, lights and more. In fact, energy use is second only to travel in looking at festival carbon footprints. Take action to limit your emissions:
If using grid power (most festivals do), see if you are able to purchase renewable energy from your service provider
Make shore power widely available to buses to avoid the use of generators
Consider portable solar to power less energy intensive areas
Switch to all LED lighting including stage lighting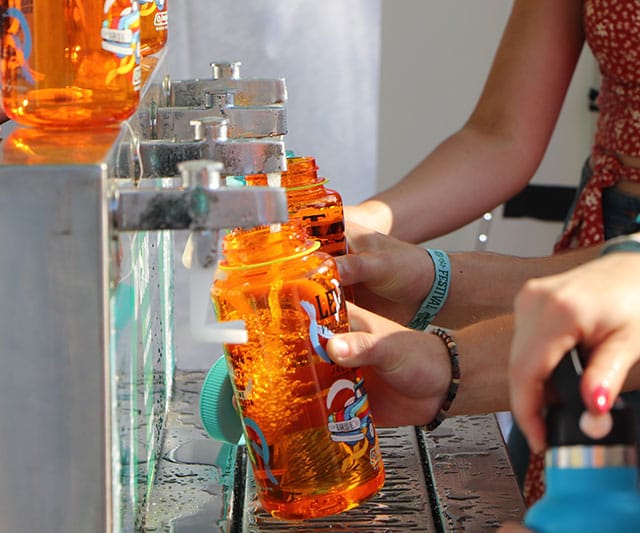 Eliminate Single-Use Plastic Water Bottles
Eliminate the need for single-use plastic bottles, the waste they create, and their enormous carbon footprint by providing drinking water and reusable bottle options.
REVERB's RockNRefill Program: Provides water refill stations for fans and custom reusable Nalgene bottles available for donation. Funds raised can offset the program costs and/or support environmental causes. GET IN TOUCH TO LEARN MORE
Water Station Suppliers: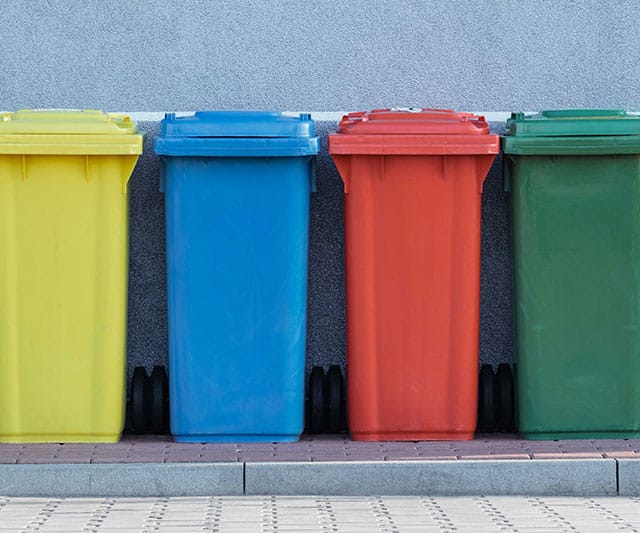 Sustainable Waste Management
Festivals generate waste, but responsibly managing waste can drastically reduce its environmental footprint.
Find waste management companies that offer single-sort recycling, compost, and traditional landfill options.
Ensure 1:1:1 compost, recycling, and landfill receptacles throughout the venue.
Festival staff or volunteers can help ensure proper waste disposal, limiting contamination and costs.
If compost is an option, require food vendors to use products that can be composted at the facility managing compost waste.
CLEAN VIBES specializes in festival waste operations.
REVERB can offer consulting and comprehensive waste plans specific to your site.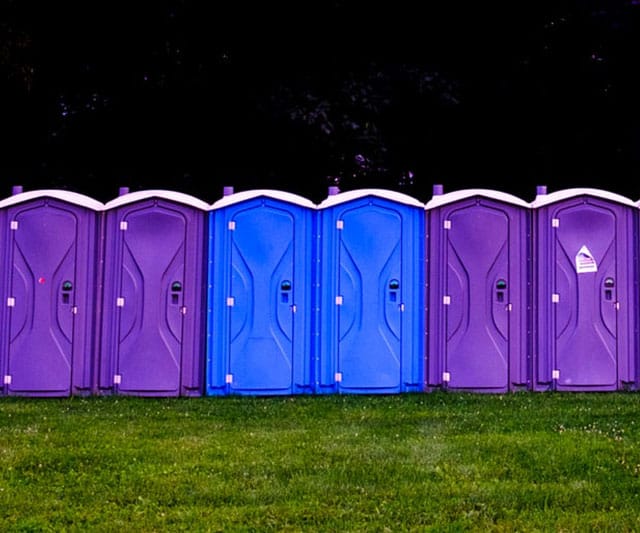 The Other Waste Management
Human waste management is a serious consideration for festivals and the choices you make can impact your sustainability efforts.
Use a local provider to cut down on carbon related to transportation
Consider waterless options to cut down on water waste
If using portable toilets, ensure the chemicals the company uses are formaldehyde-free
Ask the provider if they use non-toxic cleaning agents to sanitize toilets
Require recycled-content toilet paper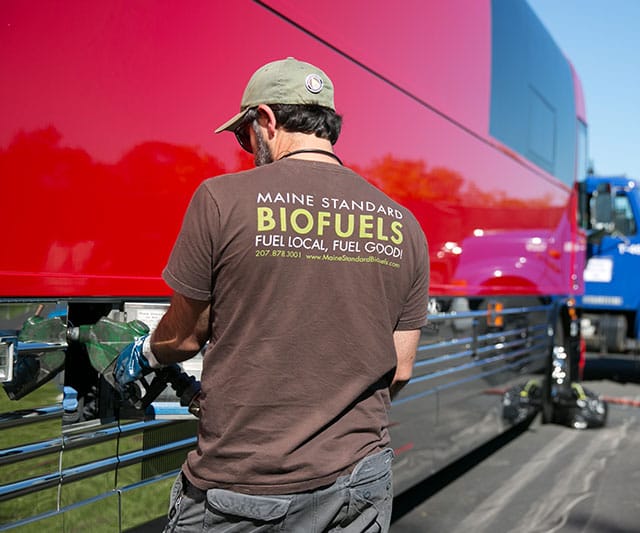 BIODIESEL
When generators are needed, consider generators that can use biodiesel or biodiesel blends and local biodiesel vendors who will be able to deliver fuel in bulk.
Contract with a local biodiesel company to offer on-site fills for tour buses and trucks.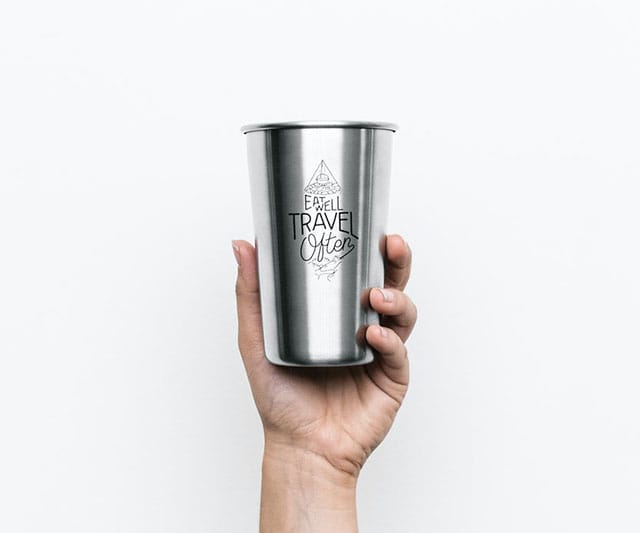 Reusable Cups
Festival-wide implementation of reusable cup programs can help create a dramatic reduction in plastic waste while also saving vendors money.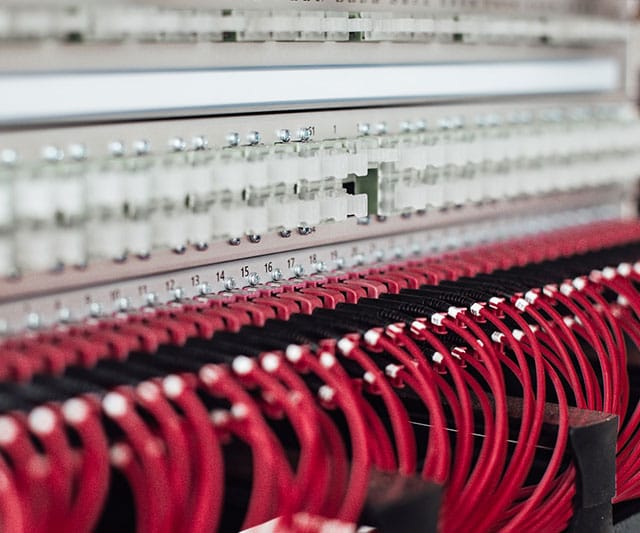 Digital Footprint
From websites to livestreams, your digital presence has a real world impact on the environment. Learn more about the environmental impacts of your virtual actions and how you can increase your sustainability.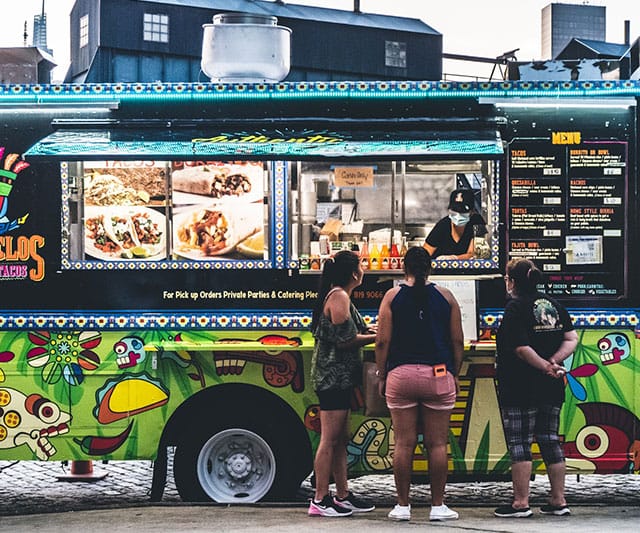 Food Vendors
Work with your food vendors to reduce waste, limit emissions, and encourage local, sustainable food options.
Guidelines: If in place before food vendors are secured, guidelines are an easy way to reduce waste. Ask vendors to be plastic free, compostable materials only if the festival is commercially composting on site, paper preferred, limit serviceware, and avoid single use plastic water bottles.
Vendor Energy Policies: Consider the most effective and least impactful generator policies and shared refrigeration.
Incentivize Sustainability: Consider incentives for vendors to use imperfect food supplies, plant-based options, and local sourcing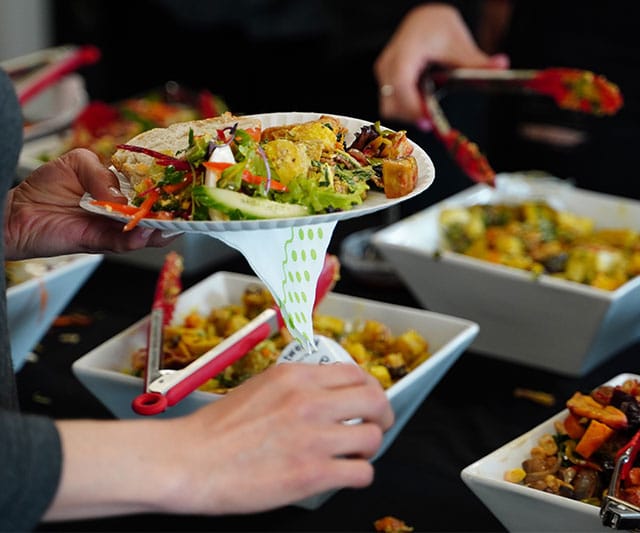 Catering
Your choice of caterer and the food you offer to bands and crew can have a major impact on the climate. Sourcing food locally, providing vegetarian and vegan options, and limiting meat can all reduce your carbon footprint.
Below are some caterers we've worked with that focus on sustainable, local ingredients and can create a menu that's heavy on the veggie options and lighter on the planet.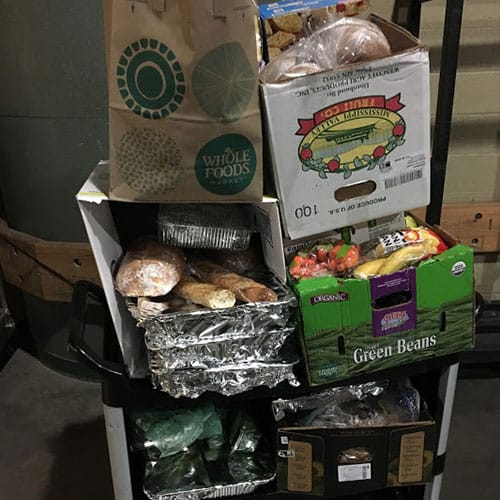 Food Donations
It's estimated that one-third of all food produced is wasted. In the US alone, the production of lost or wasted food generates the equivalent of 32.6 million cars' worth of greenhouse gas emissions. (Source: WWF) Reduce your footprint by reducing waste; donate unused catering when you can.
These organizations can help: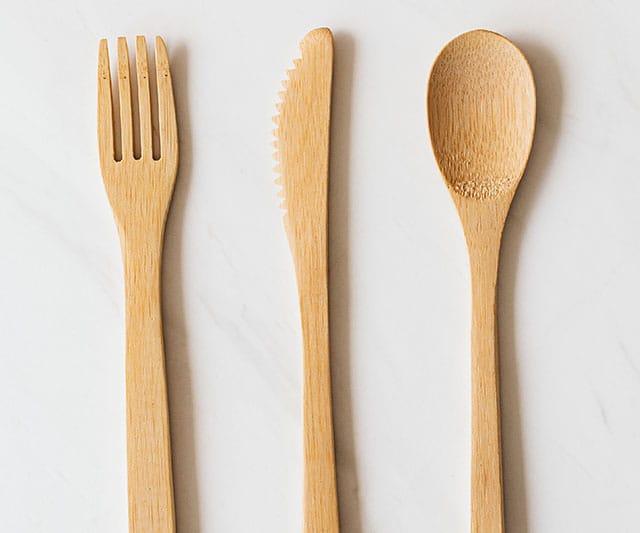 Service Ware
REUSABLES
Metal or bamboo reusable utensil sets can be issued to each crew member and labeled so that you don't end up with a sink full of gross. Prices and inclusions vary quite a bit. Here are sets we've used and liked: Chico, Roaming Cooking
DISPOSABLES
When disposables are unavoidable, it matters which ones you choose.
Bagasse is sugar cane waste; super green and compostable choice for plates and bowls.
PLA is plastic made from corn, but cannot be stored at high temps (will melt in a truck in the summer!)
Potato starch is a great choice for forks, knives, and spoons, but is only compostable at a commercial composter.
Paper for cups and plates is always better than plastic!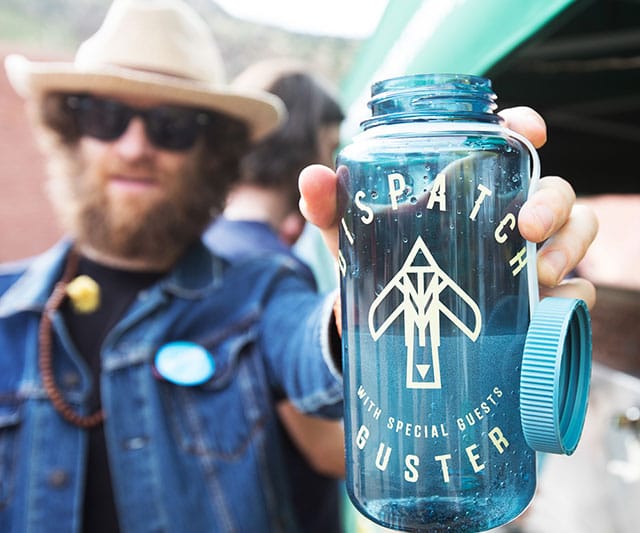 Hydration
Reusable Drinking Infrastructure Backstage: Pallets of single-use water bottles, sleeves of cups, dozens of half-empty beverages are all common backstage. Get ahead of waste related to hydration by putting sustainable measures in place.
Provide reusable water bottles, mugs, and cups for artists and crew and put water refill stations throughout the backstage area.
Water Bottles: Nalgene/RockNRefill • Get in touch!
Insulated Mugs: Steely's
Sustainable Beverage Dispensers: LAViT
Disposable Water Options (if disposables can't be avoided): JUST Water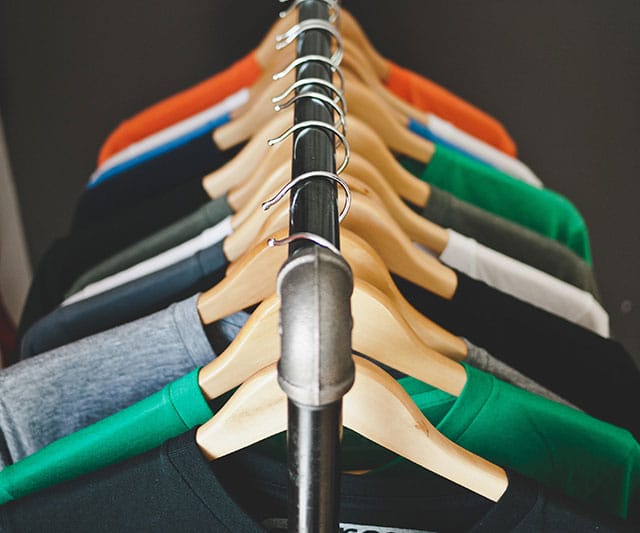 Do Merch Better
Merch is an integral part of touring for artists and a beloved tradition for fans. It can also have an enormous impact on a tour's carbon footprint. The good news is you can mitigate that impact by making smart choices about what you carry at the merch table!
Click the button below to learn more about sustainable merch options
ADDRESSING CARBON EMISSIONS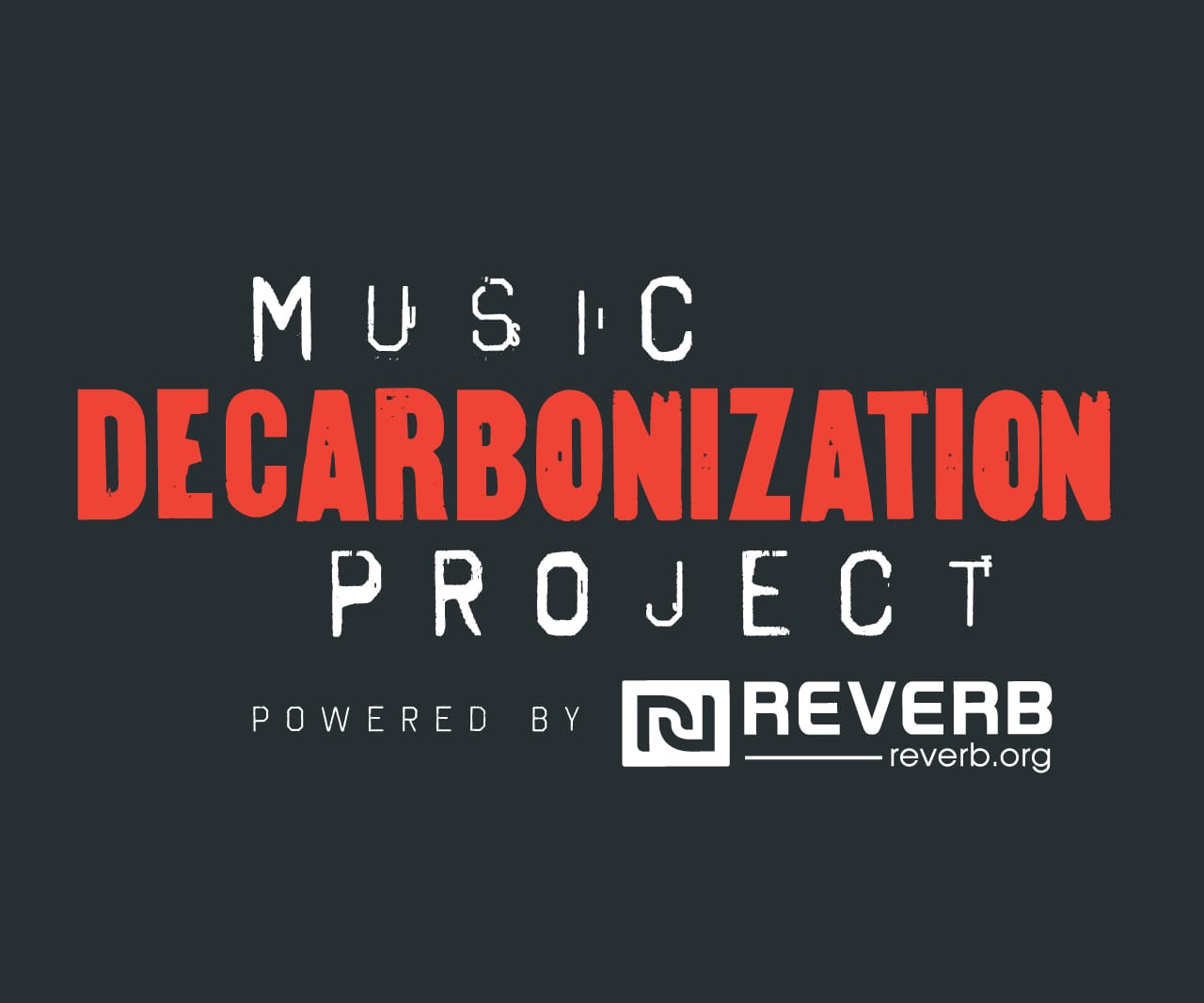 Music Decarbonization Project
Music Decarbonization Project is putting an end to music's carbon pollution. Using innovative climate solutions to directly eliminate carbon emissions created by the music industry, this industry-supported campaign has helped decarbonize Billie Eilish's Lollapalooza set and Willie Nelson's Luck Reunion.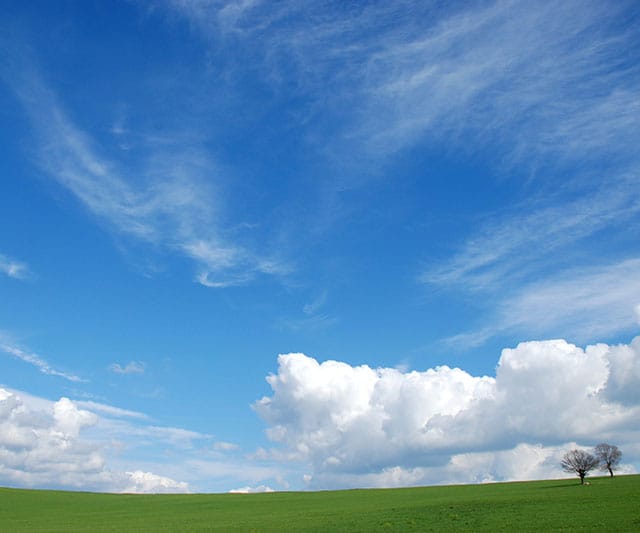 Address Emissions
You've taken action to limit your carbon footprint, now tackle what's left. Funding global projects that measurably reduce carbon emissions can help address remaining greenhouse gases.
How do you calculate your footprint? Where's the most impactful place to focus your efforts? Get in touch using the button below.
See Climate Action on The Lumineers 2020 Tour
FUNDING FOR A COOLER CLIMATE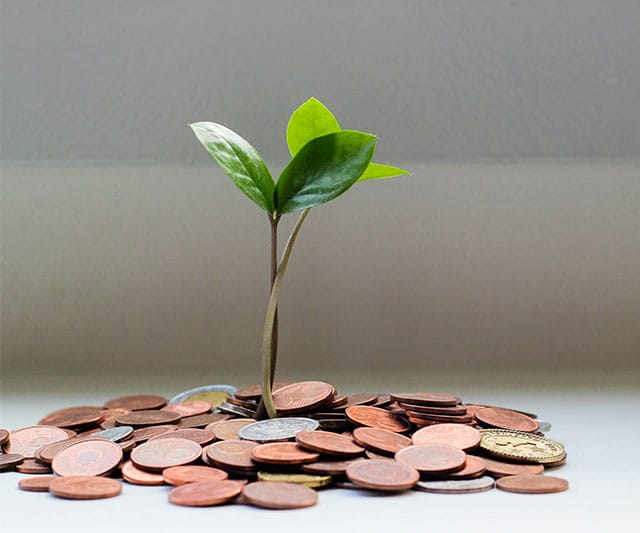 FINANCIAL SUPPORT
Add $1 to your ticket price as a donation to a climate-related non-profit organization, or possibly to go towards carbon offsets for your event. Other options include fan-facing text-to-give campaigns, fundraising in the vendor areas, designated merch items, or online donation campaigns.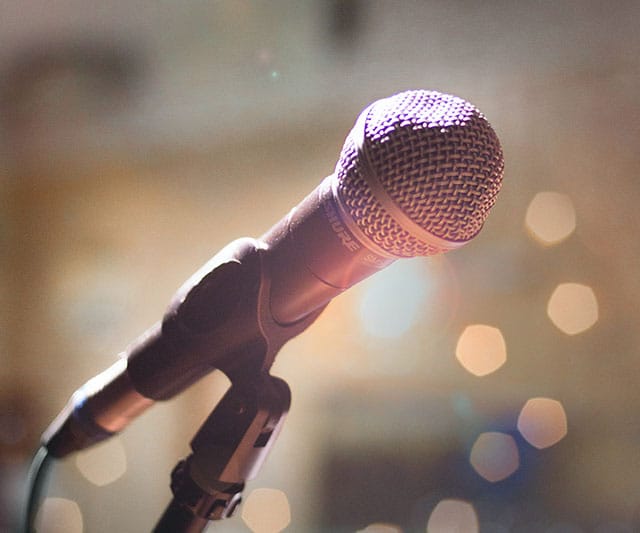 SPEAK UP
Integrate education into the festival. From inviting climate organizations to table, to creating an entire eco-experience for fans, you can make it easy for fans to use the down time between sets to educate themselves and make a difference. The more cohesive this experience is for non-profits and fans, the more successful and impactful. Consider festival-wide incentives and passport programs to encourage fans to get involved.
REVERB can help, too!
Ready to take climate action? Get in touch!
Are We Missing Something?
Music Climate Revolution is bringing together industry leaders and sustainability experts to help tackle the climate crisis.
This page will be updated regularly with new resources and actions. Get in touch if you have climate solutions, information to share, or questions to ask.