Defend the Defenders
Defend the Indigenous Defenders protecting old growth forests - the lungs of the world.
Take Action
Dave Matthews Band Fall Tour 2018
It's been 6 years since Dave Matthews Band did an arena tour in North America, so when we found out this was happening, we were pumped. More DMB, more amazing fans, and more impact for people and the planet!
We're proud to support some really amazing campaigns in the BamaGreen Eco-Village at every show! Fans can TAKE ACTION by
Fans that TAKE ACTION in the BamaGreen Eco-Village will be entered to win a Martin Guitar made entirely of FSC-certified wood featuring a self-portrait drawn by Dave. How amazing is that!?
As with every DMB tour, REVERB will be working with the band and crew to reduce the tour's environmental footprint behind the scenes by doing things like:
Reusable water bottles and mugs for touring crew w/hydration stations
Composting kitchen and dining room food scraps
Recycling backstage and on buses (including batteries!)
Farm-to-Stage program supporting local farms at each tour stop
Solo cup recycling with TerraCycle
Reusable dishes and flatware in catering
Green cleaning and compostable service ware on buses
We'll see you out on the road this fall!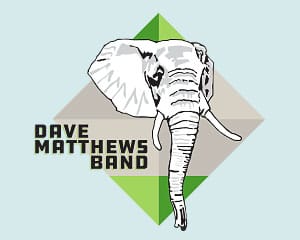 Dave Matthews Band - Fall 2018
Volunteer
At Every Show

#RockNRefill

Backstage Greening

Eco-Village

Farm-to-Stage

Prizes