LABELS, OFFICES, & STUDIOS
Working behind the scenes doesn't mean you can't take a lead role in tackling climate change.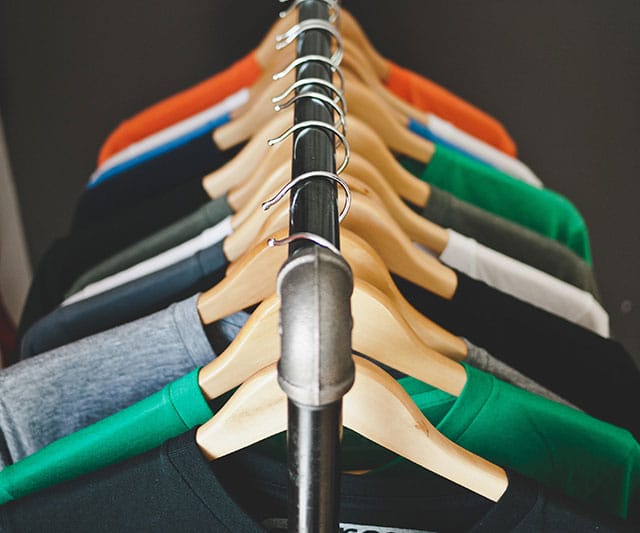 Do Merch Better
Promotional items, clothing, and more can have an enormous impact on your carbon footprint. The good news is you can mitigate that impact by making smart choices about the items you use!
Click the button below to learn more about sustainable merch and promotional options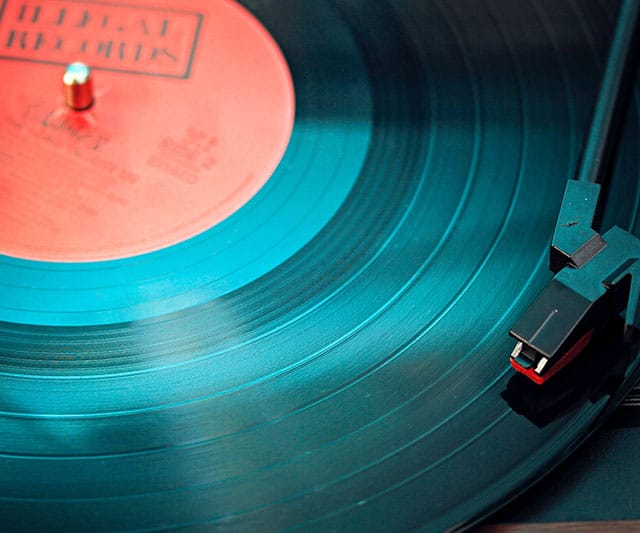 Vinyl, CDs, Cassettes
VINYL
MATERIAL: 135 to 140 gram recycled vinyl – using production scraps and non-conforming products
BUDGET OPTION: 180-gram heavyweight records do not carry better quality audio compared to 120-140 gram albums. This new phase of vinyl can be considered a step backwards since it's putting more carbon into the world (with only a cosmetic return)
PACKAGING: Does your vinyl provider require shrink wrap? Can you replace it with cardboard? Will they use bio-polyethylene? See what sustainable options are available and push for more.
SUSTAINABLE VINYL PRODUCTION: Key Production • Optimal Media • HD Vinyl • Green Vinyl Records • Viryl • Deepgrooves
CDs & CASSETTES
PACKAGING: Switching from plastic cases to paper can cut the carbon footprint of CDs and cassettes by 95%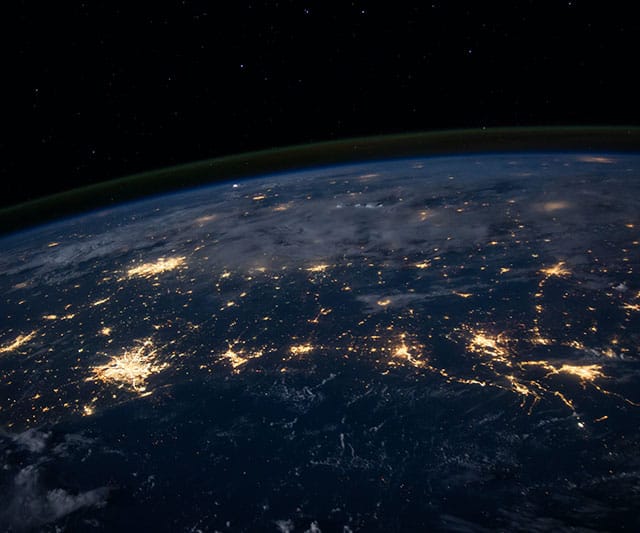 Energy Matters
On average, 30% of commercial building energy is wasted in the US. Take these steps to not only reduce your energy footprint but also save money on electricity:
Perform an Energy Audit to figure out your energy blindspots and keep monthly tabs on energy consumption, water usage and waste diversion.
Reach out to your office building's power supplier and see if they provide clean energy options and/or carbon REC's that can offset your energy use.
Suggest sustainable infrastructure to building management: Green Roof with storm water capture for landscaping, Solar Panels, Bike Valets, EV charging stations, waterless urinals and handsfree sensors in restrooms.
When it's time to replace your IT equipment, look for EnergyStar products. This equipment can be up to 70% more efficient than conventional options.
Use LED lights (that can use 75% less energy) and be sure to shut down your devices when not in use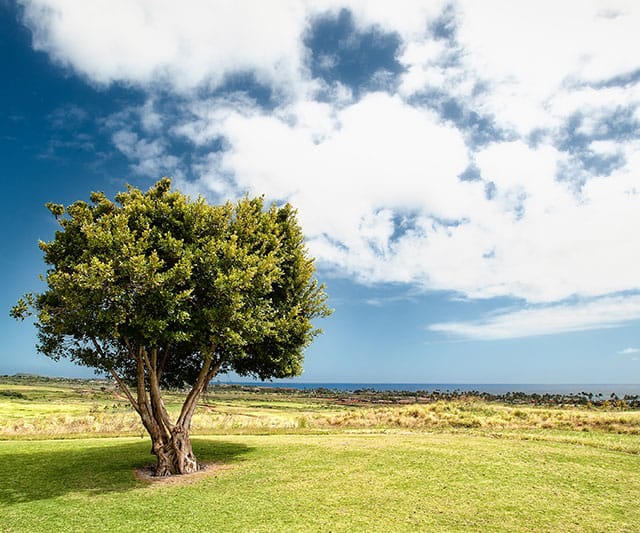 NEUTRALIZE CARBON EMISSIONS
You've taken action to limit your carbon footprint, now neutralize what's left. Funding global projects that measurably reduce greenhouse gas emissions can help you address remaining greenhouse gas emissions.
How do you calculate your footprint? Where's the most impactful place to focus your efforts? Get in touch using the button below and use the links to learn more. For complex events and full company travel calculations reach out to our team!
See Climate Action on The Lumineers 2020 Tour
Learn more about addressing carbon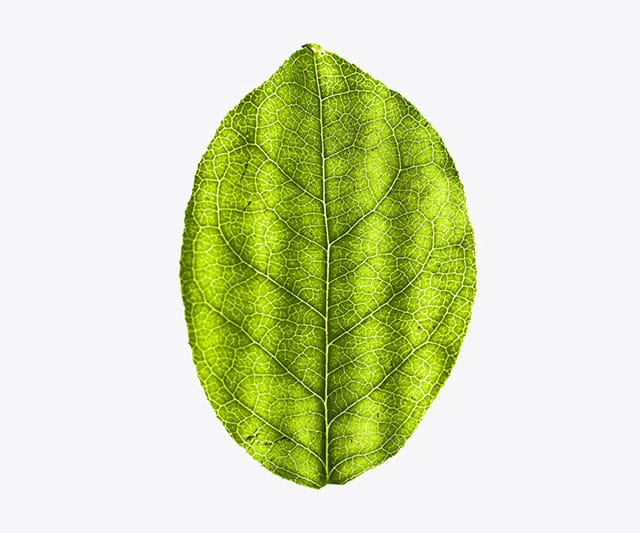 Make Sustainability A Core Principle
Incorporating sustainability efforts into company policies positively impacts the planet and the bottom line. Push for sustainable practices within your company and introduce initiatives to your peers.
Place a company wide ban on single-use plastics and other materials
Reduce paper waste by printing less or removing print outs from recurring meetings
Consider smart HVAC systems with programmable schedules
Avoid space heaters; try to address temperature issues through thermostats
Build company-wide sustainable accountability and tracking into an existing position to keep tabs on environmental goals (preliminary studies show 4%-12% savings based on behavior change efforts)
Incentivize employees for reaching environmental goals, like cash prizes for driving down costs through sustainability efforts
Turn off the lights, shutdown devices at the end of the day and unplug equipment if shutting down the office for an extended period of time
EVENT CATERING & STAFF KITCHEN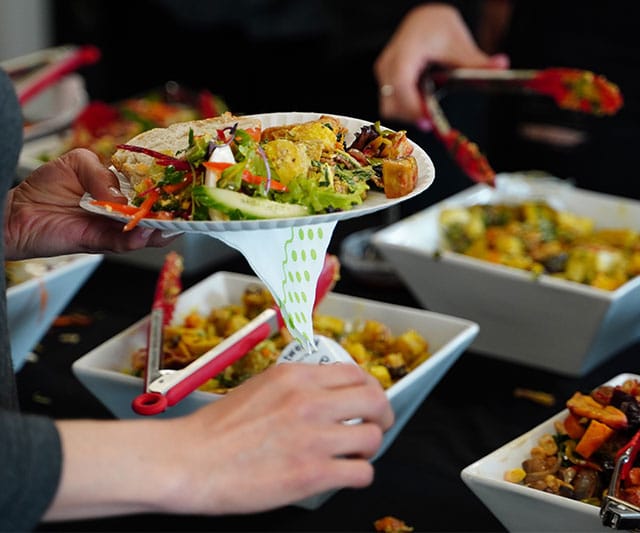 Catering
Food production is responsible for one quarter of the planet's carbon emissions. Take action through your food choices.
If ordering food or catering, find businesses that prioritize local foods, purchase ingredients from local farms, and limit waste
Emphasize vegetarian and vegan options
Implement on-site composting to limit food waste – check out FIND A COMPOSTER to find a composter near you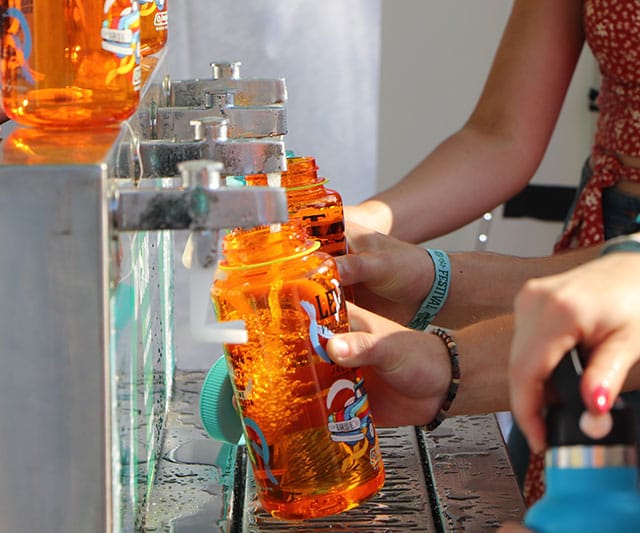 END SINGLE-USE PLASTIC WASTE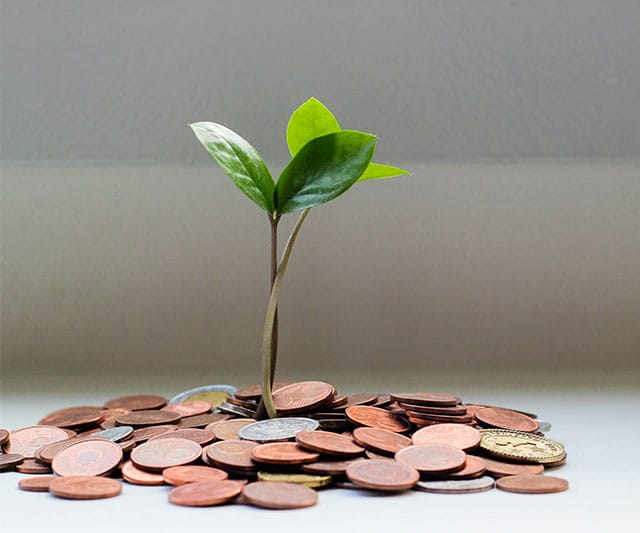 DEFUND CLIMATE CHANGE
Is your money funding climate change? Take a look at your financial institutions, 401Ks, and other related aspects of your business to see if your money is being used to prop up the fossil fuel industry and worsen the climate crisis.
Consider moving your business and your money to banks and investments that are aligned with your climate goals.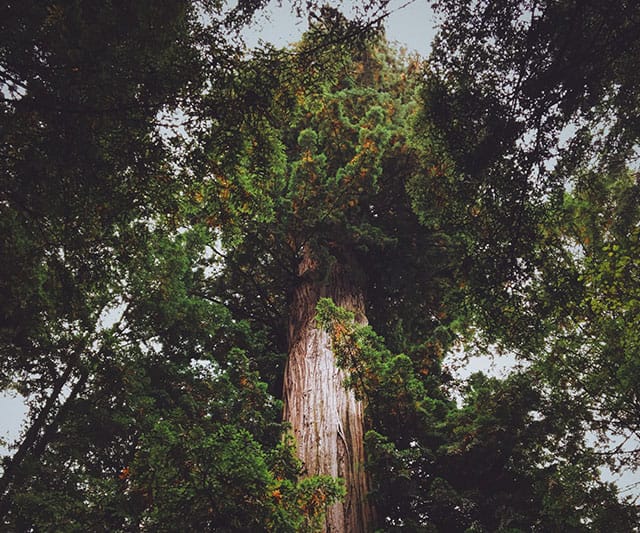 Invest in the Future
Currently, climate funds hold less than 1% of 401K money, but that's changing as large investment companies like Goldman Sachs and Blackstone are shifting investments away from polluting companies and toward the organizations that are creating a cleaner, cooler future.
Talk to your financial advisor and invest in the future.
You can also match and maximize employee and guest donations to environmental causes. Check out our partners at EarthShare.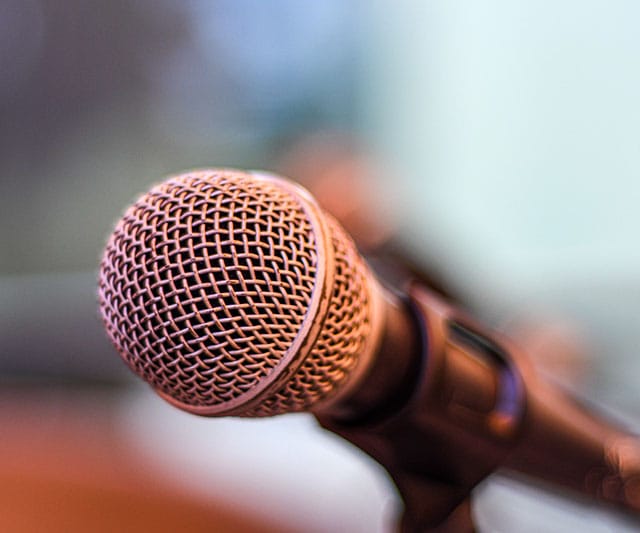 BE LOUD AND PROUD
Tell your employees, clients, listeners, and others that you're taking action on climate change!
Be specific when talking about the actions you're taking, empower others to get involved with your efforts, and encourage additional input on ways co-workers, employees, clients and others can help meet climate goals.
READY TO JOIN MUSIC'S FIGHT AGAINST CLIMATE CHANGE? TAKE ACTION NOW
Are We Missing Something?
Music Climate Revolution is bringing together industry leaders and sustainability experts to help tackle the climate crisis.
This page will be updated regularly with new resources and actions. Get in touch if you have climate solutions, information to share, or questions to ask.