Lollapalooza 2023
REVERB and Lollapalooza are partnering to increase sustainability at the festival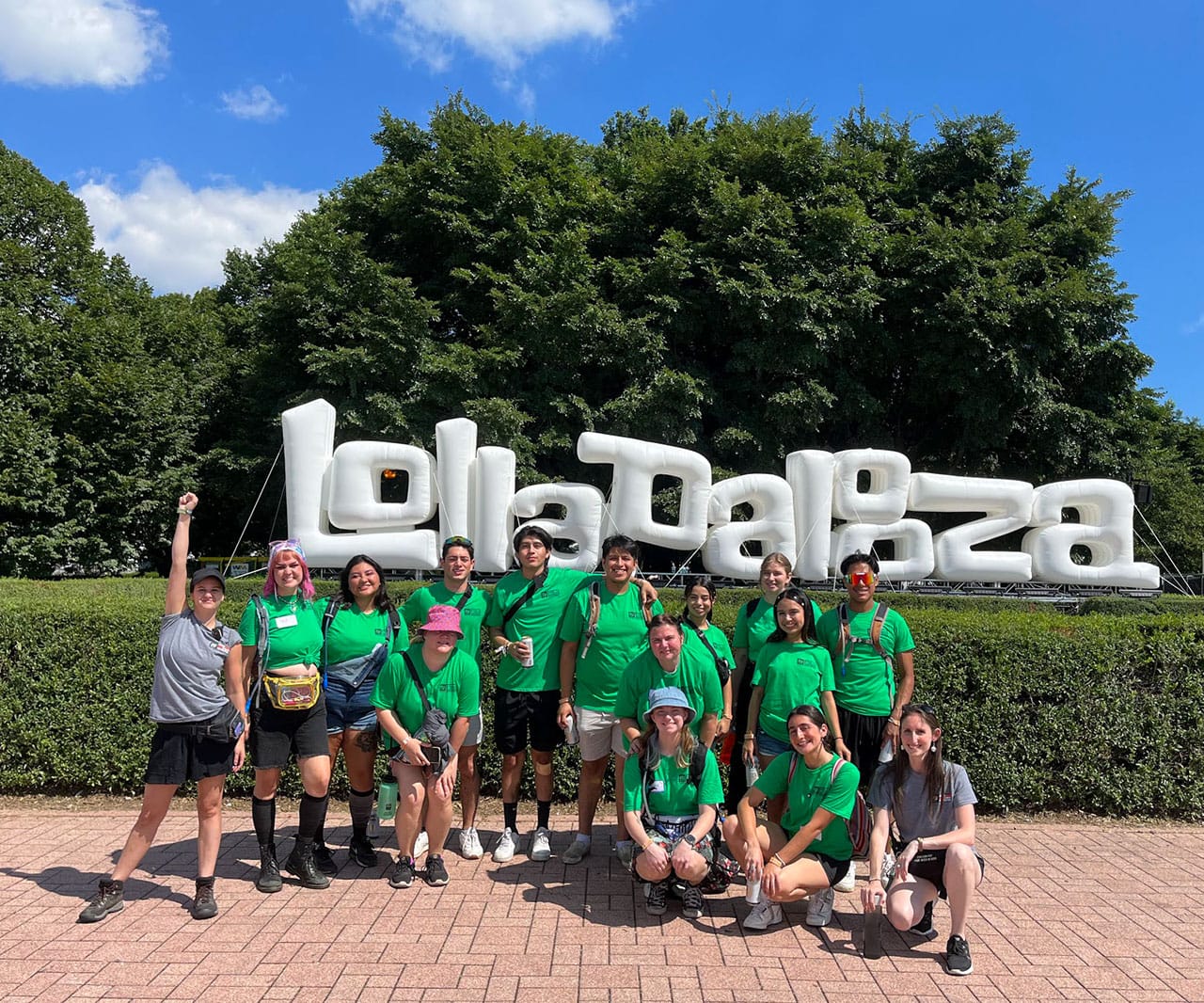 For the third straight year, Lollapalooza is partnering with REVERB to help organize and execute volunteer powered sustainability programs at the 4-day festival.
REVERB staff along with nearly 1,000 volunteers will run three programs to help Lollapalooza reduce its environmental footprint.


FILLING STATION
Tented FREE water stations will be located throughout the venue to keep fans hydrated and reduce single-use plastic waste at the festival. Volunteers will welcome fans, keep the lines moving, and answer questions about the Festival's sustainability programs.
ROCK & RECYCLE

The Rock & Recycle Program allows fans to earn a free custom Lollapalooza t-shirt by collecting recyclables from around the venue. Fans can visit Rock & Recycle Centers or roaming Rock & Recycle Volunteers to pick up special bags to fill with recyclables (cans and bottles). Patrons returning filled bags will earn a collectible t-shirt, custom designed by REVERB.
DIVERT IT!
The Divert It! Program is essential to the Festival's sustainability efforts. Volunteers are stationed at the waste receptacles, assisting fans in selecting the correct waste stream (compost, recycling, trash) when tossing their trash and making it fun!
At Every Show

Volunteers

Water Station