REVERB ARTIST PARTNER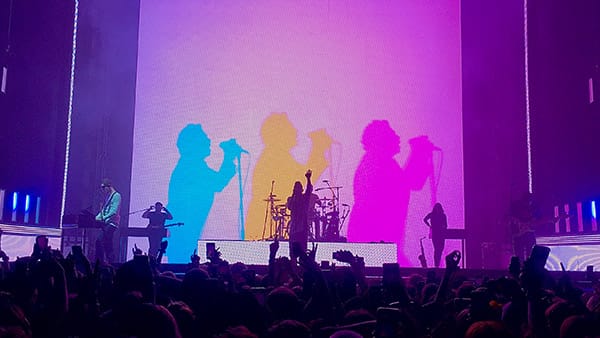 THE 1975
The 1975 and REVERB partnered on the band's 2020 Boot World Tour to address the environmental impacts of touring, reduce single-use plastic waste, and engage their fans to take action for people and the planet.
At every show, REVERB brought The 1975 Eco-Village to life empowering fans to take action for the environment. With a focus on supporting local environmental organizations in each city, connecting with Music Declares Emergency, and participating in the #RockNRefill program, fans took over 8,000 actions at shows across the tour. Other impact highlights include:
£26,000 raised to support environmental efforts
Over 20 local nonprofits hosted at shows
300+ Hours of volunteering at shows
In addition to fan actions, REVERB worked with the band and their management and touring teams to reduce the environmental toll of touring. In addition to basic recycling programs and providing all band and crew with reusable bottles and insulated mugs, REVERB:
Ensured proper recycling of all batteries used on tour
Helped collect and donate unused hotel toiletries to people in need
Eliminated ALL SINGLE-USE PLASTIC backstage!