IMPACT HIGHLIGHTS:
6,400+ Actions taken by fans at shows
Climate Positive Tour eliminated more greenhouse gas emissions than it created
$80,000+ Raised to support REVERB and diverse carbon-fighting projects
5,700+ Single-use plastic bottles eliminated at shows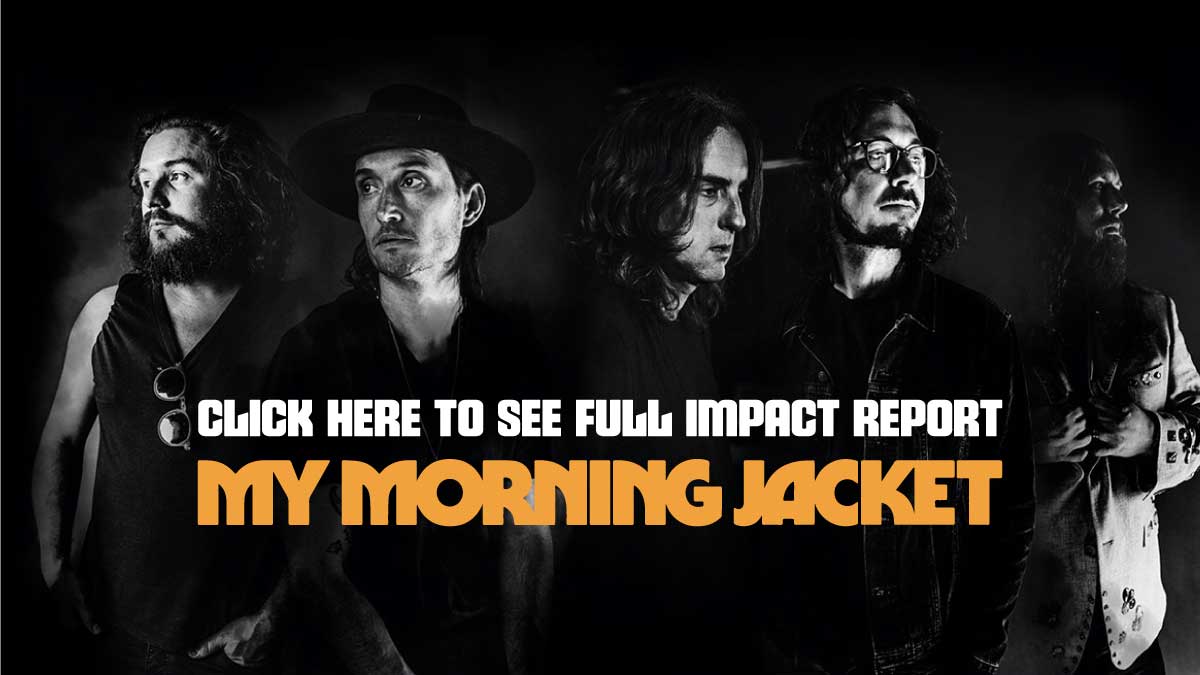 My Morning Jacket
2021 Tour
My Morning Jacket is partnering with REVERB to make their tour more sustainable while creating positive impact for people & the planet
---
Working with REVERB, the band is reducing their environmental impact with a goal of creating a CLIMATE POSITIVE TOUR – eliminating more greenhouse gas pollution than it creates. The band is also supporting organizations focused on environmental justice, mental health, and the climate crisis.

Learn more about the tour's positive impacts below and how you can join the effort!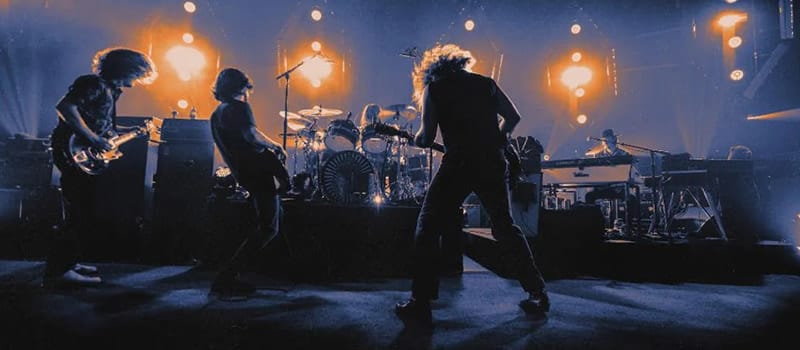 Action Village
At every show on My Morning Jacket's 2021 Tour, fans will be able to join the band in taking action for people and the planet in the REVERB Action Village.
Donate for a #RockNRefill Nalgene Bottle – Ditch disposables and pick up a custom artwork reusable water bottle
Fill Up at the FREE Water Refill Station – Refuse Single-Use Plastic
Join Music Climate Revolution – Test your knowledge with the CLIMATE QUIZ and take climate action now!
Connect with HeadCount – Support Voters' Rights, check your registration, or get registered to vote
Each night, fans that take action in the Village can enter to win a custom-artwork poster from that night's show SIGNED BY THE WHOLE BAND!



Tour Sustainability
My Morning Jacket, their touring crew, and management team are working with REVERB to make the tour more sustainable and reduce its environmental footprint. Efforts include:
Reusable Bottles & Coffee Mugs for all band and crew to help reduce the need for disposable single-use plastic
Recycling on all band and crew tour buses as well as throughout backstage including batteries
Toiletry Collection and Donation to local shelters for all unused toiletries from hotel stays
Calculating and Neutralizing the Tour's Climate Footprint including emissions from venue energy use, band and crew travel and accommodations, and trucking
Supporting Carbon Fighting Projects: Funding and building projects in diverse communities that eliminate greenhouse gas pollution
Greenhouse Gas Reduction Projects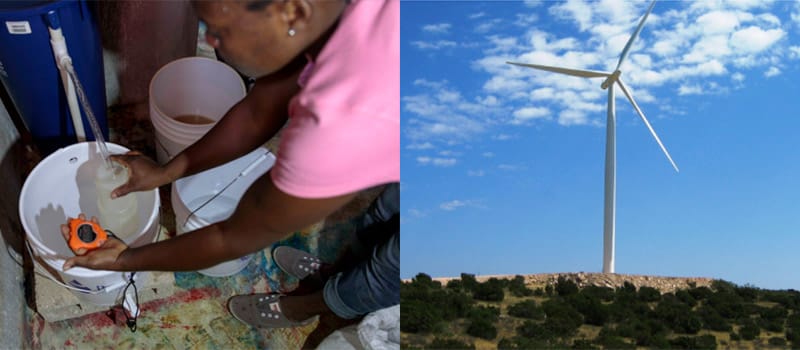 As part of My Morning Jacket's climate commitment as partners of REVERB's Music Climate Revolution campaign, the band is supporting projects that directly eliminate greenhouse gas pollution.
Fans can help! Funds from ticket sales & fan donations for #RockNRefill bottles in the Action Village and the Fandiem Contest are helping make this support possible.
Funding will be directed to projects including:
The Kenya Clean Water Project – providing clean drinking water to communities in need in Haiti. This project presents a new solution to the challenges of extreme poverty, poor health, and the increasing carbon dioxide emissions associated with burning wood to boil water for drinking.
Capricorn Ridge Wind Project – an onshore wind energy generation project located in Coke County, TX. Consisting of seventy-five 1.5 megawatt turbines, this project avoids an average of 160,000 metric tonnes of greenhouse gas pollution each year.
Please click on the project names above to learn more about the positive impacts these projects are creating for people and the planet.
Community Impact
My Morning Jacket has partnered with PLUS1 so that $1 from each ticket will go to supporting the National Council for Mental Wellbeing's work towards building capacity for mental health and substance use treatment organizations, The Greenlining Institute's work towards a just economy where race is never a barrier to opportunity, and REVERB's tour greening efforts including their Music Climate Revolution campaign, uniting the music community in the fight against the climate crisis.
National Council for Mental Wellbeing
Founded in 1969, the National Council for Mental Wellbeing is a membership organization that drives policy and social change on behalf of nearly 3,500 mental health and substance use treatment organizations and the more than 10 million children, adults and families they serve. We advocate for policies to ensure equitable access to high-quality services. We build the capacity of mental health and substance use treatment organizations. And we promote greater understanding of mental wellbeing as a core component of comprehensive health and health care.
The Greenlining Institute
Founded in 1993, The Greenlining Institute works toward a future when communities of color can build wealth, live in healthy places filled with economic opportunity, and are ready to meet the challenges posed by climate change. Our multifaceted advocacy efforts address the root causes of racial, economic, and environmental inequities in order to meaningfully transform the material conditions of communities of color in California and across the nation.
REVERB
Leading the green music movement since 2004, REVERB partners with artists, festivals and venues to reduce the environmental footprint of live music tours and events while empowering millions of music fans to take action for people and the planet.  Through our programs on over 350 tours and 6,000 concerts including we have eliminated over 180,000 tonnes of CO2e, 4 million single-use water bottles, supported over 4,000 environmental groups, 2,000 family farmers, funded over 120 carbon-fighting projects and much more.
At Every Show

#RockNRefill

Action Village

Backstage Greening

Community Support

Music Climate Revolution

Nonprofits

Volunteers