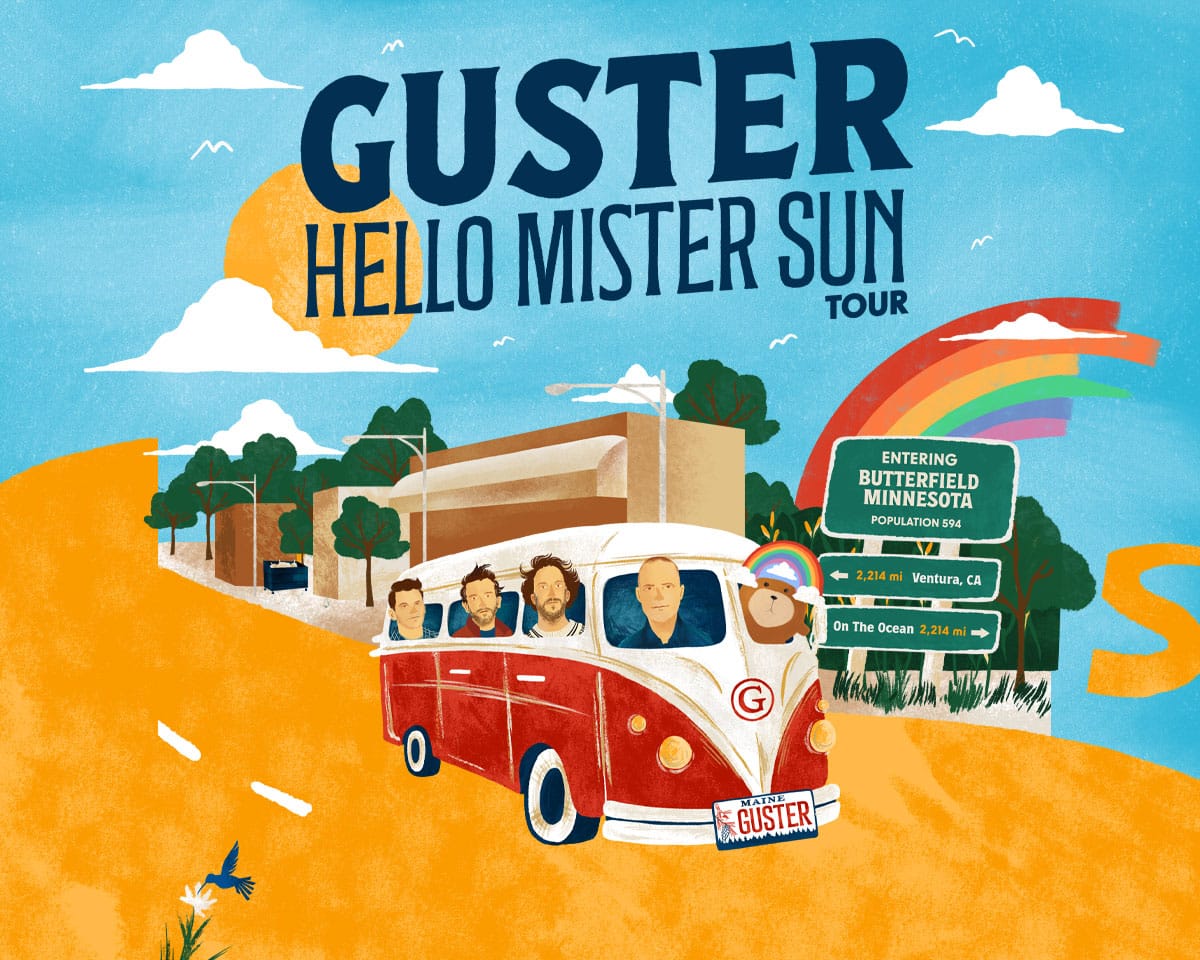 The Guster REVERB Eco-Village
Visit the Guster Eco-Village at every stop on the Hello Mister Sun Tour to take the Music Climate Revolution Fan Travel Survey!
Fan travel to shows makes up a majority of the climate footprint of concerts and festivals – estimates range from 70 – 90+%! We're asking fans to help us learn more about their travel to shows so we can find ways to reduce the climate impact of live music.
All fans that take the Fan Travel Survey with REVERB can enter to win a drumhead signed by Guster!
Tour Sustainability
Guster is partnering with REVERB to meet their sustainability goals on tour, working to reduce the environmental footprint of touring and take action on the climate crisis. Efforts include:
Eco Fund: Guster has committed $1 per ticket to support REVERB's work and help fund innovative projects that measurably draw down greenhouse gas pollution
Limit Single-Use: Backstage and on the tour bus, Guster and their crew have committed to using reusable water bottles, insulated mugs, and service ware with a goal of using zero single-use disposables
Rechargeable Batteries: All battery-powered gear on stage will use rechargeable, reusable batteries
Recycling: On the bus and backstage, all recyclables will be collected and properly diverted from the waste stream
Food Waste: The entire tour is committed to reducing food waste by actively monitoring and communicating needs to avoid over-purchase and waste of food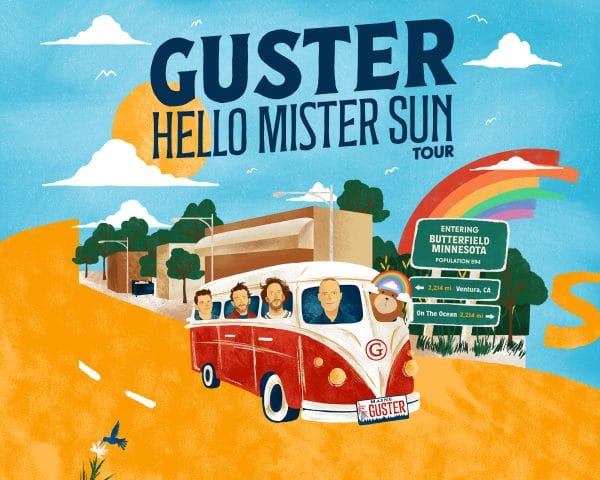 Guster Hello Mister Sun Tour Summer 2023
Volunteer
At Every Show

Backstage Greening

Eco-Village

Music Climate Revolution

Prizes

Volunteers