Seneca Meadows Landfill Gas to Energy Project
PROJECT TYPE
Methane Destruction
LOCATION & YEAR
Waterloo, NY 2015
CLIMATE IMPACT
2.5 Million Tonnes CO2e (2010-2017)
ELECTRICITY GENERATED
18 Megawatts
BENEFICIARIES
20,000+ Homes & Businesses
The Issue
Landfill gas (LFG) is a natural byproduct of the decomposition of organic material in landfills. LFG is composed of roughly 50 percent methane (the primary component of natural gas), 50 percent carbon dioxide (CO2) and a small amount of non-methane organic compounds. Methane is a potent greenhouse gas, 28 to 36 times more effective than CO2 at trapping heat in the atmosphere over a 100-year period.
METHANE EMISSIONS FROM LANDFILLS
Municipal solid waste (MSW) landfills are the third-largest source of human-related methane emissions in the United States, accounting for approximately 15.1 percent of these emissions in 2018.
The methane emissions from MSW landfills in 2018 were approximately equivalent to the greenhouse gas (GHG) emissions from more than 20.6 million passenger vehicles driven for one year or the CO2 emissions from more than 11 million homes' energy use for one year. At the same time, methane emissions from MSW landfills represent a lost opportunity to capture and use a significant energy resource.
The Project
This project, in Waterloo, NY, captures landfill gas (composed primarily of the greenhouse gas methane) and converts it into a reliable source of electricity. This project prevents methane generated at the landfill from entering the atmosphere.
The system has more than five miles of piping, interconnecting 413 landfill gas (LFG) extraction wells to the central control system, which converts the LFG to over 18 megawatts of electricity, enough to power over 20,000 homes and businesses. Any excess landfill gas is flared, reducing non-methane organic pollutants by 98 percent.
In addition to the landfill gas-to-energy project, Seneca Meadows has a LEED certified education center and a wetlands preserve, which is home to over 215 species of birds, including endangered species. This included the development of 419 new wetland acres, and the enhancement of 157 acres of existing woodland wetlands – to create a public access preserve with over 7 miles of trails.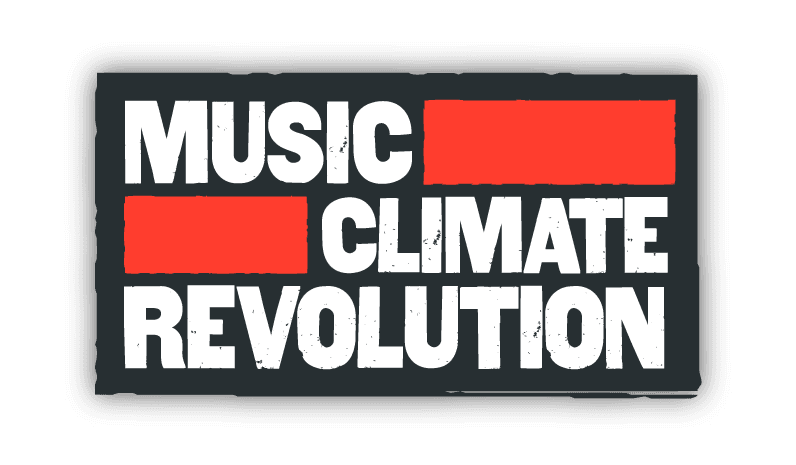 RESULTS
Music Climate Revolution IMPACT
Music Climate Revolution has eliminated 4,025 TONNES of CO2 through the Seneca Meadows Gas to Energy Project. That's the equivalent of removing 820 cars from the road for a year.
Contributing partners include:
Dave Matthews Band • Tune-Yards • Phish • Forest Hills Stadium • WCLZ