Medford Spring Grassland Conservation
PROJECT TYPE
Biodiversity & Wildlife Protection, Carbon Sequestration
LOCATION & YEAR
Bent County, Colorado 2019
CLIMATE IMPACT
96,000 tonnes CO2e
AREA 
6,900 Acres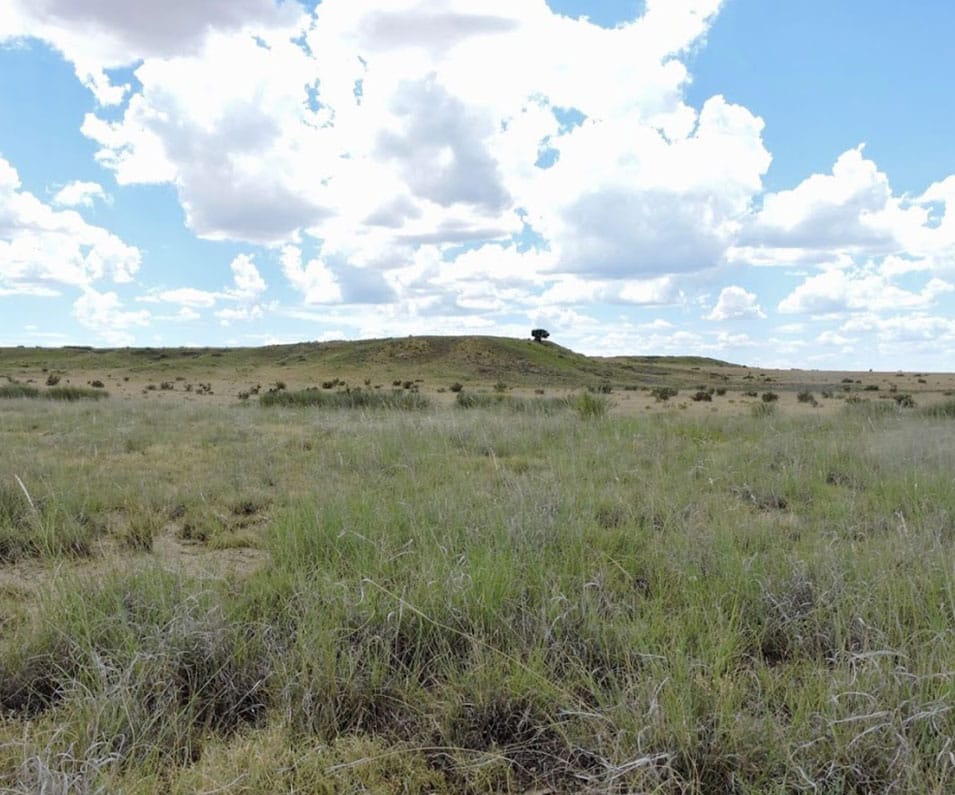 THE ISSUE
Grasslands store one-third of Earth's carbon. Just one acre of grassland can store an estimated 50 tonnes of carbon or more. Yet, in the U.S., over one million acres of grassland are still converted each year, which has the potential to release 50%-70% of the carbon they hold into the atmosphere.
The Medford Spring grasslands in southeastern Colorado is facing an imminent threat of conversion to cropland given its soils are suitable for farming and cropland rental rates are more than five times pastureland rates in Bent County, CO. A permanent conservation easement will preserve the grasslands and avoid conversion of the land to farming or development. This will prevent an estimated 190,000 tonnes of CO₂ from entering the atmosphere over the next 50 years. This is the equivalent of almost 208 million pounds of coal burned.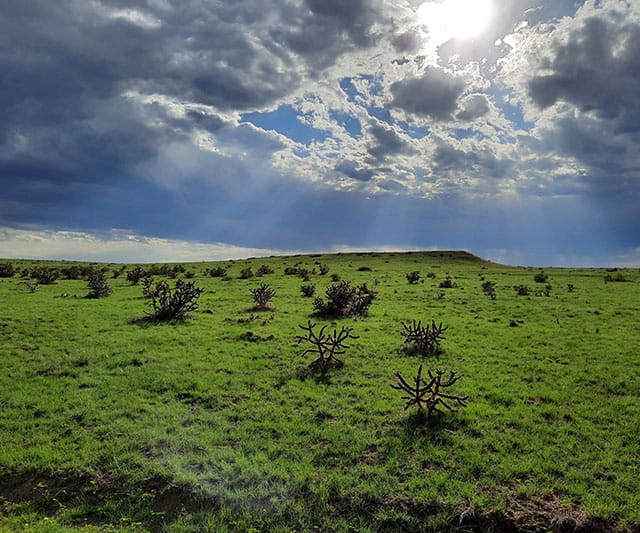 THE PROJECT
In partnership with Native, Music Climate Revolution has provided funding to enable Southern Plains Land Trust, a local organization dedicated to preserving shortgrass prairie, to acquire and conserve the 6,900 acres of grassland.
More than 70% of native grasslands in the United States have already been lost, and while the sale of carbon credits assists in land conservation, selling a small number of credits each year fails to generate upfront capital when it is needed to acquire land.
Contributions to this project helped provide upfront payments and brought early financing to local organizations before they acquired land and easements, better equipping them to conserve Colorado's last remaining prairie lands at pace and scale.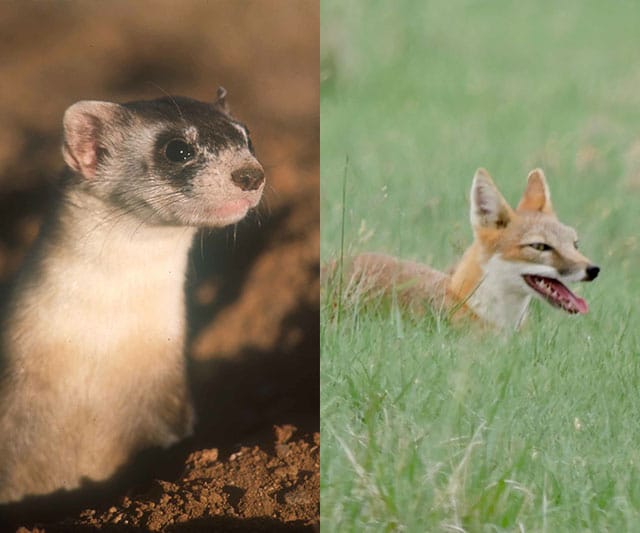 IMPACT & BENEFITS
This project helps halt the loss of the remaining 50% of Colorado's shortgrass prairie — an ecosystem being reduced at a higher rate than any other type of ecosystem in the state and linked to the decline of several animal species.
With the conservation of the Medford Spring grasslands, bison and black-tailed prairie dogs will help limit shrub and tree encroachment and preserve habitats for native swift fox, ferruginous hawks, burrowing owls, elk, pronghorn antelope, and the mountain plover.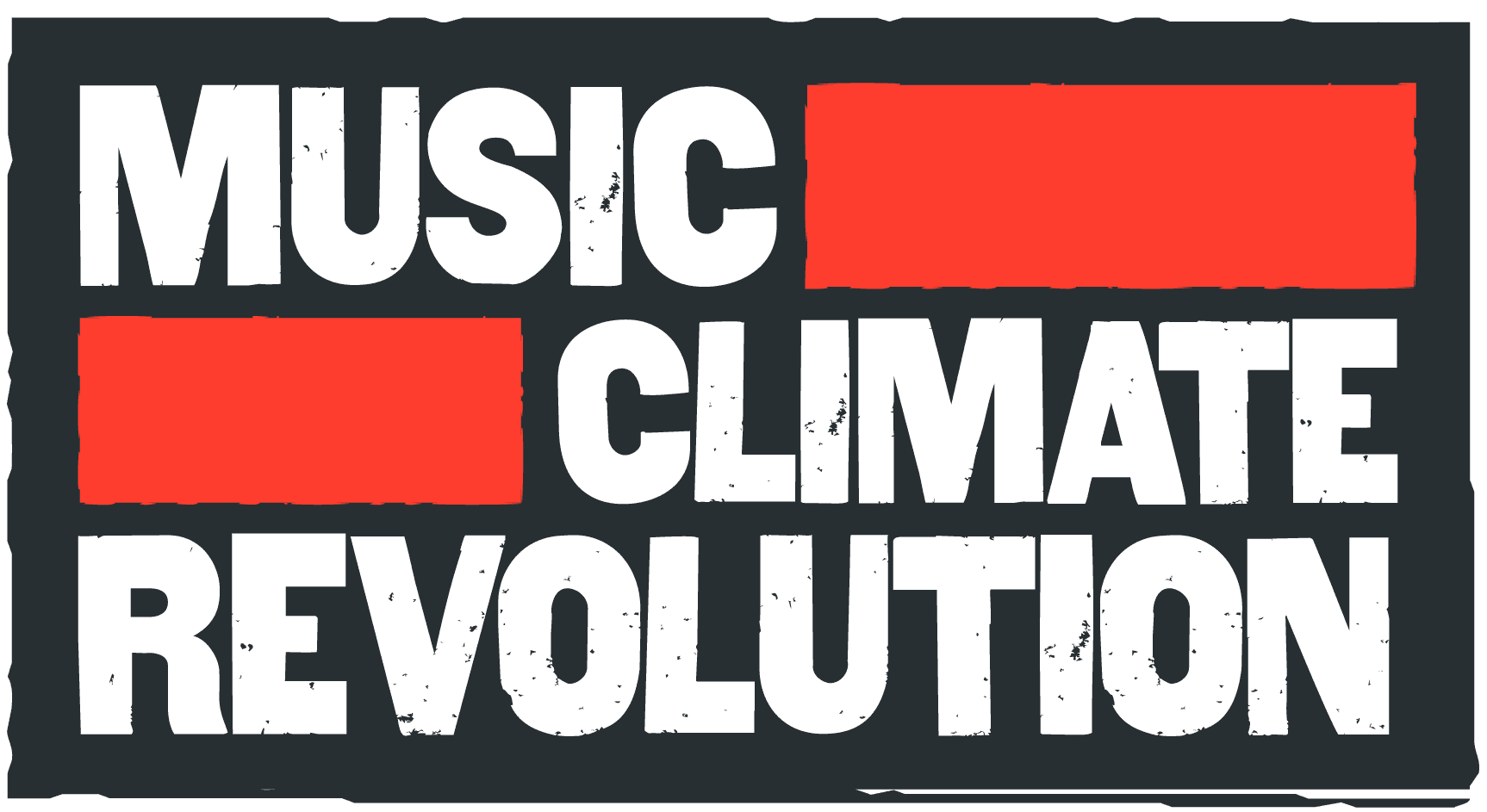 Campaign Contribution
Music Climate Revolution IMPACT
Music Climate Revolution's contribution was directly responsible for offsetting 4,241 of C02e.

Partners that contributed:
The Lumineers • Shawn Mendes • Heart • Sleater-Kinney • Lord Huron • Dr. Dog • Shakey Graves • Lauv • Real Estate