Reverb
Dead & Company: Summer Tour 22 Impact Report
IMPACT HIGHLIGHTS
37,000+ ACTIONS BY FANS ON PARTICIPATION ROW
SUPPORTING IMPORTANT SOCIAL AND ENVIRONMENTAL ISSUES
$1,500,000+ RAISED
TO SUPPORT NONPROFIT ORGANIZATIONS AND FIGHT THE CLIMATE CRISIS

12,800+ SINGLE-USE PLASTIC BOTTLES ELIMINATED
AT SHOWS BY FANS, ARTISTS, AND CREW
OVERVIEW
Dead & Company partnered with REVERB and HeadCount to bring Participation Row to life at every show on the band's Summer '22 Tour. Fans took action on important environmental and social causes and helped support 17 Nonprofit Organizations. The band earmarked $1 per ticket to support nonprofits.
Dead & Company and REVERB also worked to increase sustainability on this year's tour and address carbon emissions with an additional $1 per ticket sold dedicated to addressing climate impacts. Those funds supported climate projects that measurably draw down greenhouse gas emissions and address climate justice.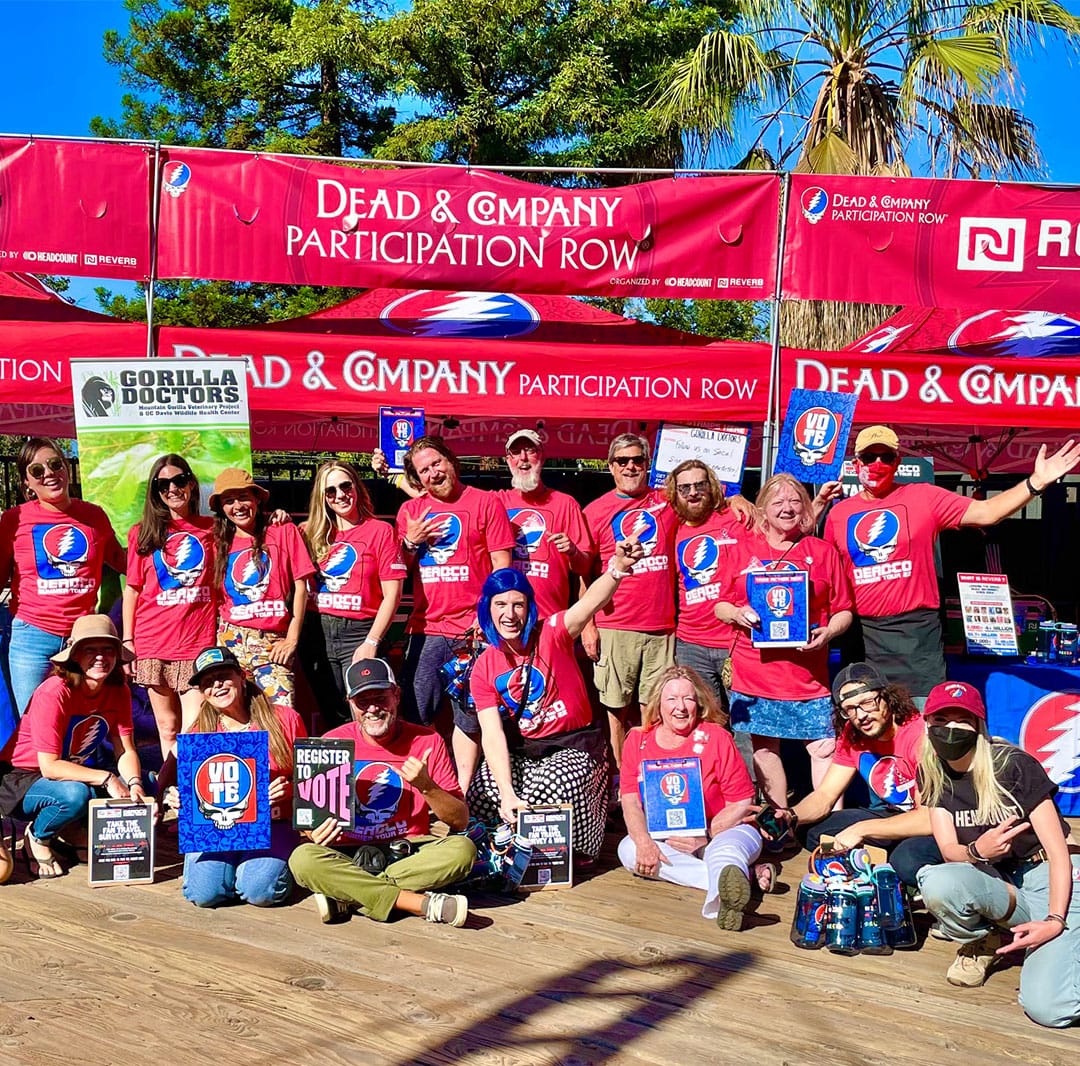 Participation Row
FAN ACTION
Thousands of fans took action for people and the planet in Participation Row
$1 Million+ Raised to support nonprofits
5,271 Voter engagements with HeadCount
3,037 Climate Actions with REVERB
4,000+ Donated for a #RockNRefill custom Nalgene bottle
12,000+ Filled up at the free water refill station
17 Nonprofit organizations hosted at shows
283 Volunteers gave 1,000+ hours at Dead & Company shows to bring Participation Row to life!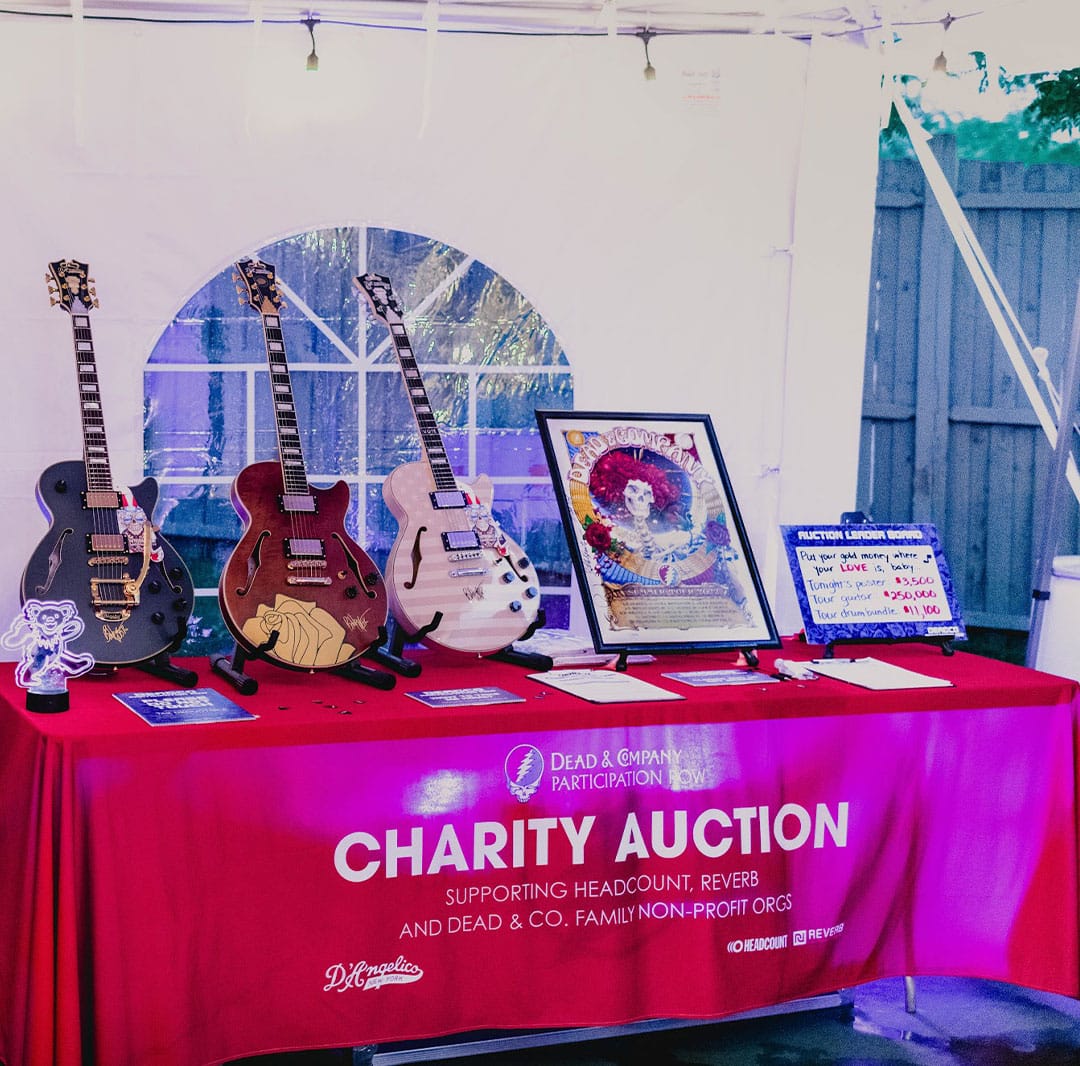 Participation Row
Fan Auctions
Managed and executed by HeadCount, fan auctions raised $658,600 to support the work of HeadCount, REVERB, and other nonprofit organizations connected to Dead & Company.
This included $300,000 for a custom D'Angelico Guitar featuring the artwork of AJ Masthay and played by Bob Weir at shows, along with other custom guitars, posters, drumheads and more signed by the band.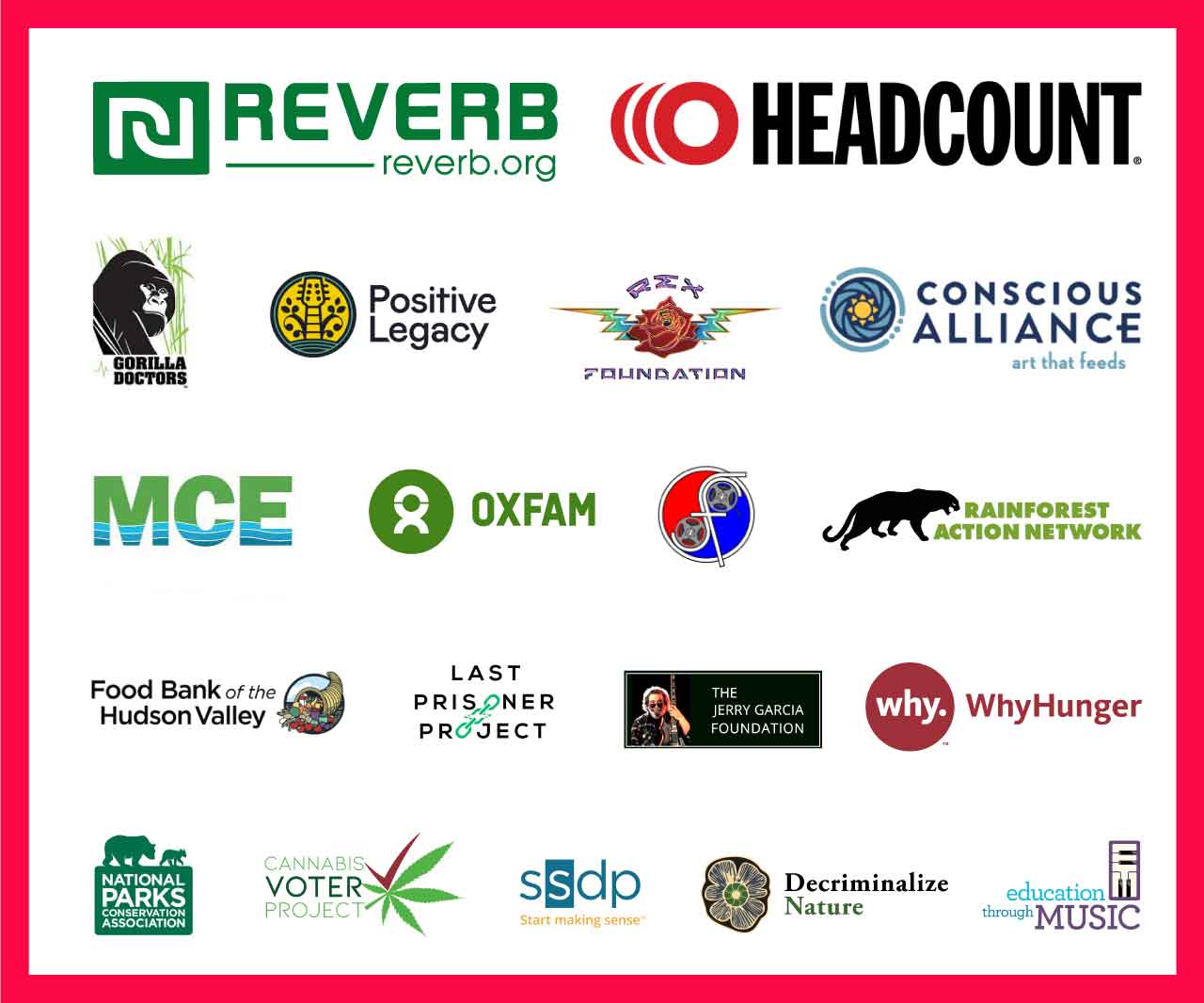 Participation Row
PARTNER ORGANIZATIONS
REVERB & HeadCount hosted 17 nonprofit organizations on Participation Row with Dead & Company on Summer Tour '22. Through a $1 per ticket commitment from the band, custom artwork D'Angelico Guitar auctions, #RockNRefill Nalgene bottle donations, and other on-site and off-site efforts, Dead & Company fans raised more than $1 MILLION+ to support organizations that are working to create a better world.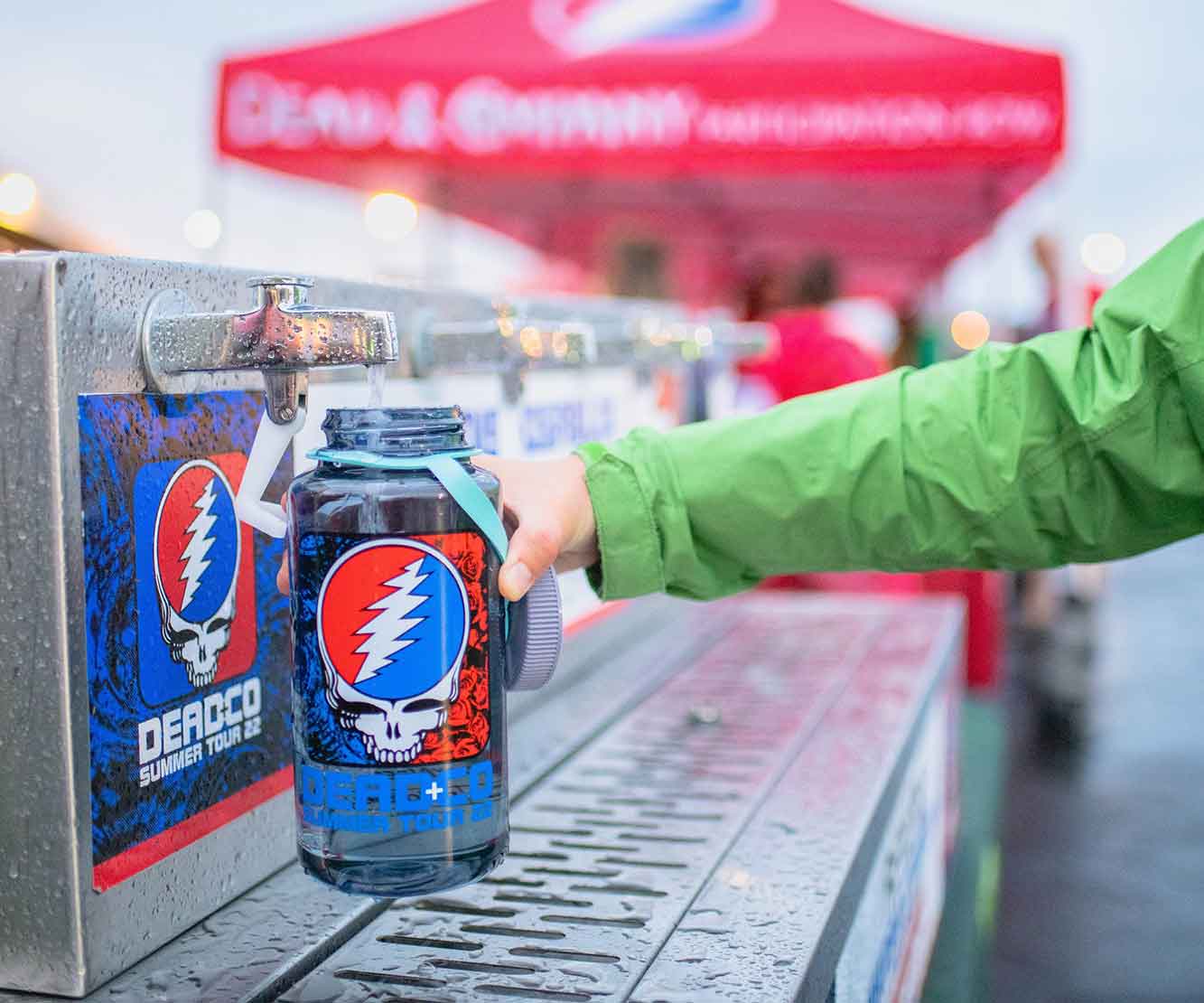 Tour Greening
Sustainability Measures
12,800+ Single-use bottles eliminated at shows
Reusable water bottles for band and crew + water refill stations backstage, on buses, and for fans
Supplemental recycling backstage and on buses
Reusable service ware in catering and dressing rooms, Compostables when reusables were not an option
Rechargeable batteries used on stage
Upcycling of Participation Row tent tops and materials that are past their usable life
100% Proper battery donation / disposal for non-renewables
Tour Emission calculation & CO2e elimination
Eco-friendlier cleaning products backstage and on tour buses
Un-used Toiletry collection from hotel stays donated to shelters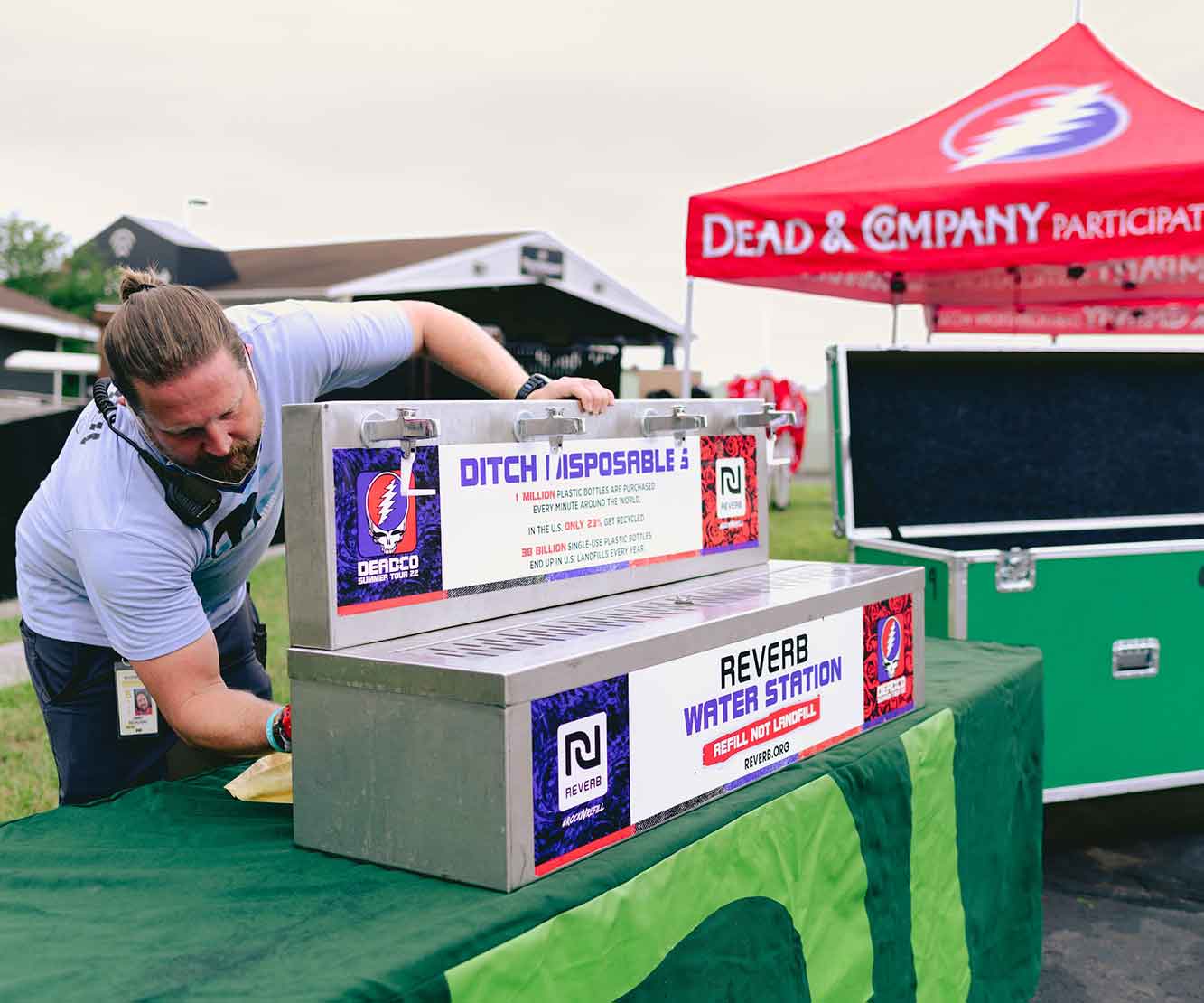 Positive Impacts
7 Years and Counting...
Since Dead & Company's very first tour in 2015, REVERB has partnered with the band to increase sustainability on tours while making meaningful, positive impacts for people and the planet. Over the course of 7 years and 9 tours, we've taken action on plastic waste, protecting Indigenous environmental leaders, the climate crisis, and much more. Impacts include:
$960,000+ Raised to fight the climate crisis and support global greenhouse gas reduction projects
33,700+ Tonnes of CO2e neutralized
100,000+ Single-use plastic bottles avoided on tours
#RockNRefill SINGLE-USE PLASTIC WASTE REDUCTION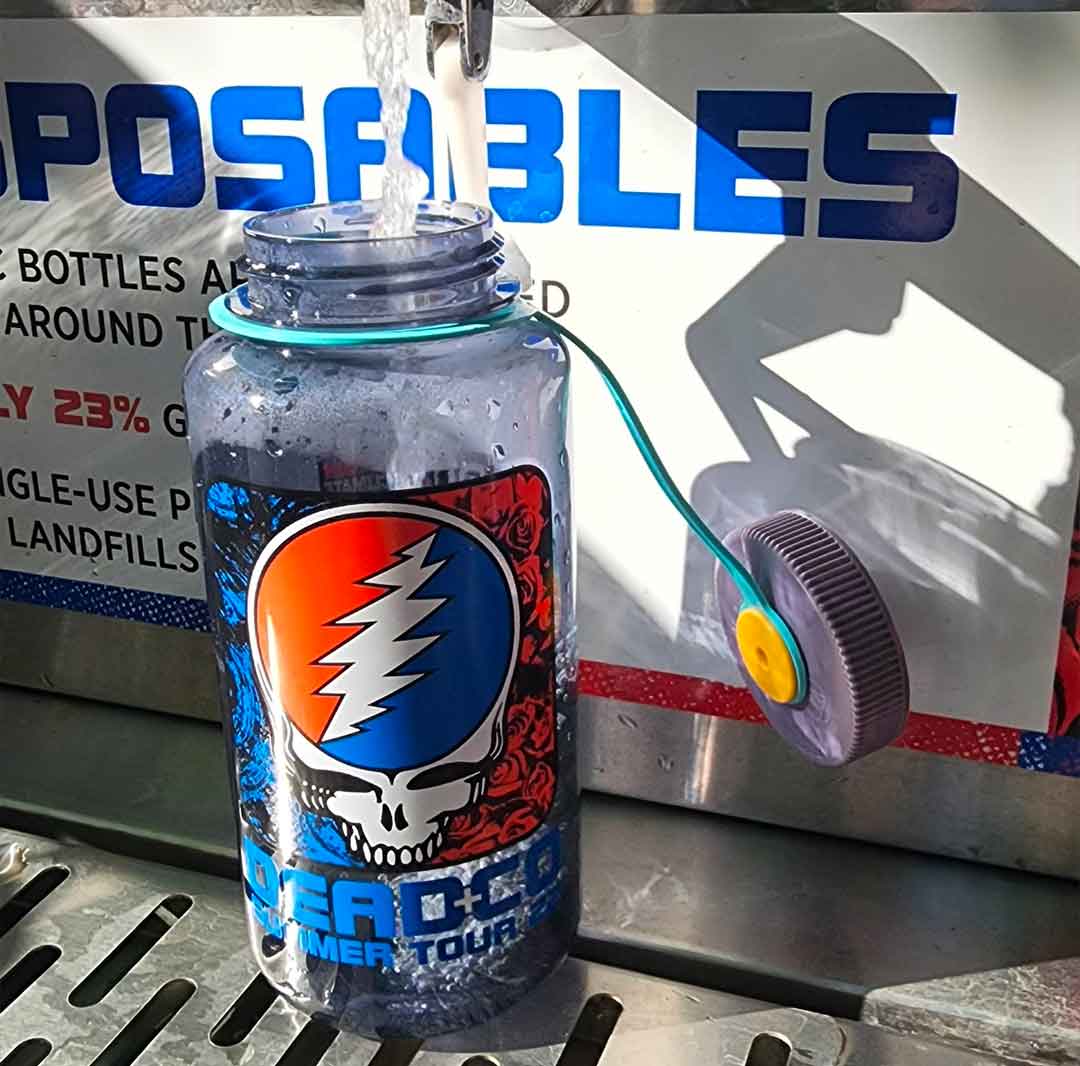 #RockNRefill
AT SHOWS
As part of the #RockNRefill partnership with Nalgene, REVERB provided custom-designed reusable water bottles for the 2022 tour. Bottles were given to Band & Crew and also available for donation to fans in Participation Row.
REVERB also provided free water refill stations for fans and ensured water refill stations were available backstage.
Together, these efforts resulted in the elimination of roughly 15,000 bottles at shows on the tour.
2,100+ Backstage

12,800+ Front of House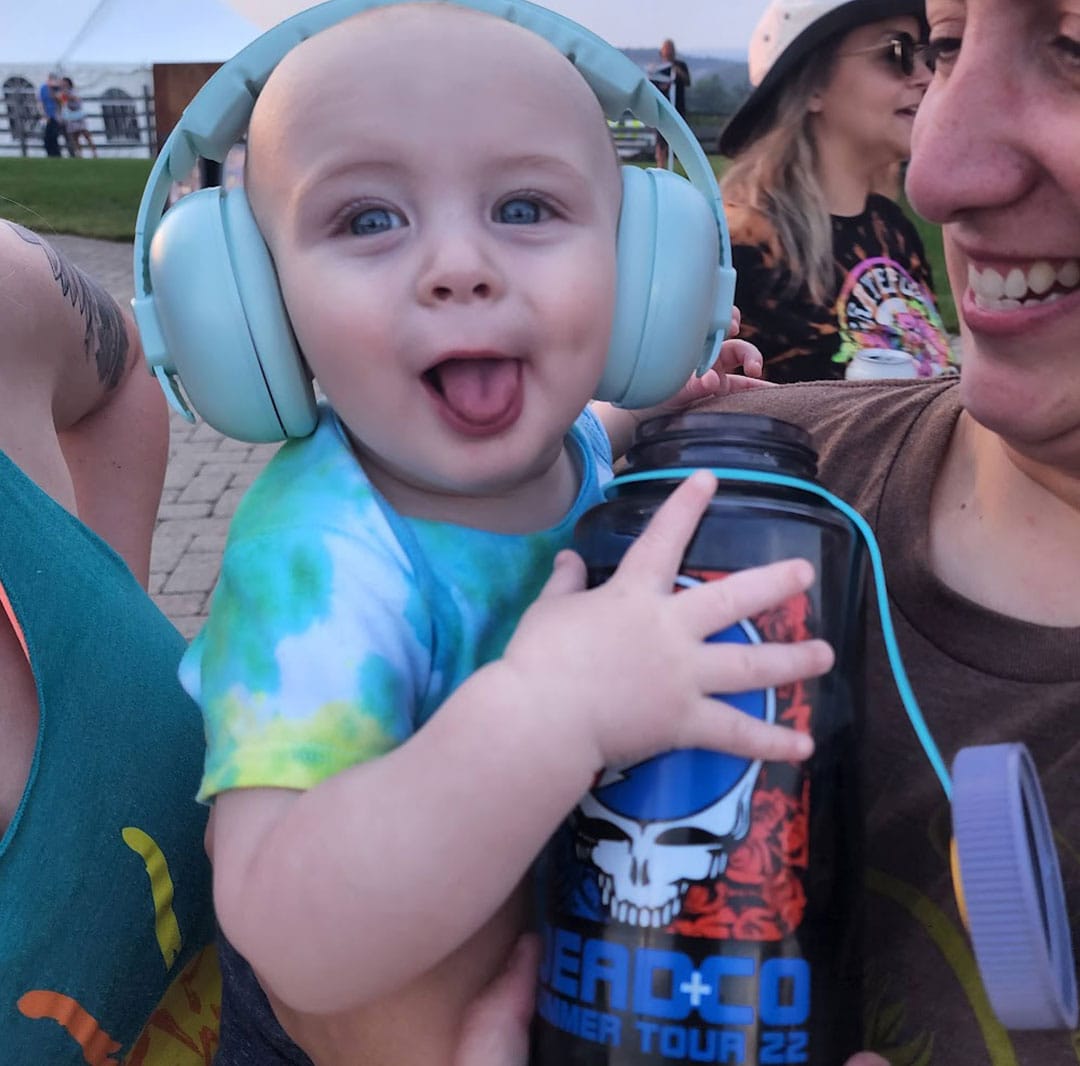 #RockNRefill
LASTING IMPACT
More than 4,200 fans donated for a #RockNRefill reusable Nalgene bottle on Dead & Company's 2022 Tour.
If every fan used their bottle just twice a week for one year instead of using single-use plastic bottles:
Each fan would eliminate 208 bottles, per year
Together, that would eliminate 873,600 BOTTLES in one year!
873,600 Single-Use Bottles = 36,500+ pounds of plastic! That's roughly the same weight as 2.5 elephants!
ADDRESSING TOUR EMISSIONS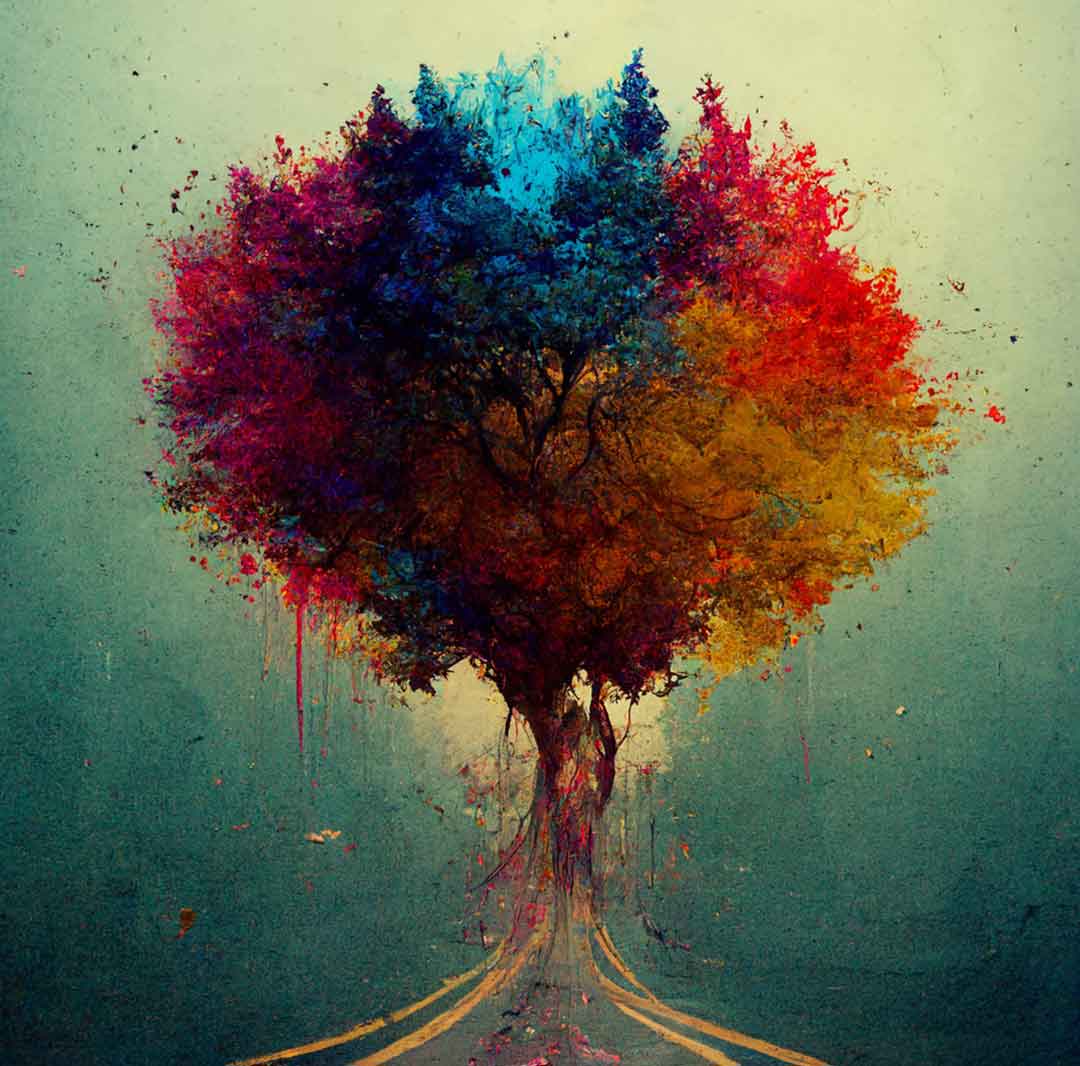 Greenhouse Gas Reductions and Measurement
After all the above efforts were made to reduce the environmental footprint of the tour, remaining carbon emissions from major sources were calculated including:
• Band + Crew Travel
• Equipment Transport and Shipping
• Venue Energy Use
• Hotel Stays
• Fan Travel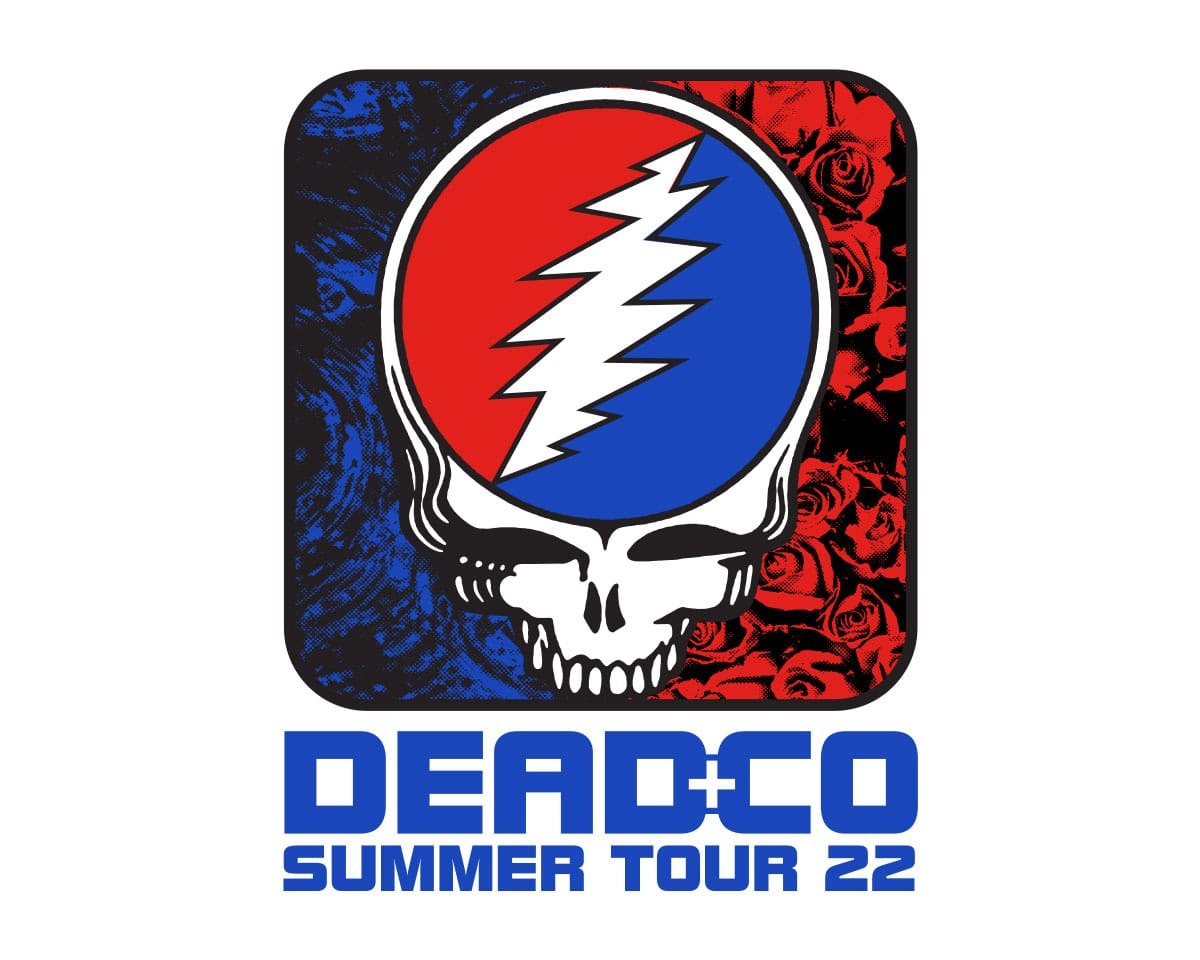 Addressing the Climate Crisis
9,292 tonnes of CO2e Neutralized
$367,000+ dedicated to Greenhouse Gas Reduction & Climate Justice Projects

As part of their climate commitment as Music Climate Revolution partners, Dead & Company dedicated a portion of ticket sales to support global third-party verified climate projects that draw down greenhouse gas pollution. The amount of carbon reduced through these projects greatly exceeded the tour's footprint as outline above.
This tour also supported projects that address climate justice. These projects increase resiliency, draw down greenhouse gases, and reduce environmental harm in frontline communities that suffer the worst effects of the climate crisis.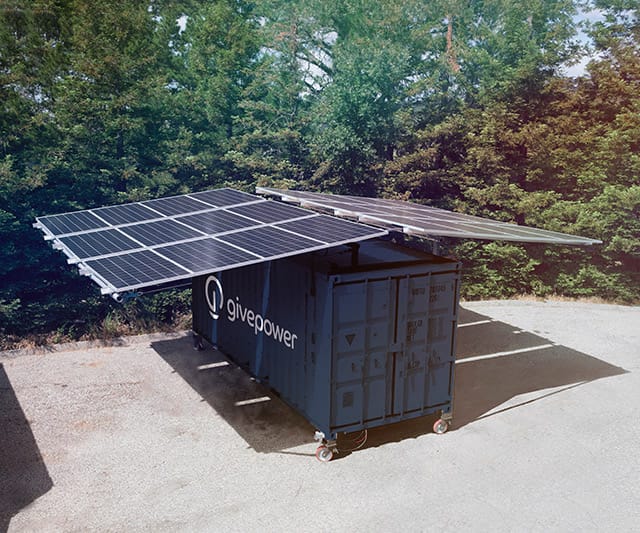 Greenhouse Gas Elimination
Kenya Solar Water Farms
GivePower's Solar-powered water desalination plants provide clean drinking water to communities that rely on boiling water to make it potable. Providing clean drinking water reduces the burning of wood and coal for water purification and enables young women in the community to attend school or work rather than spending hours carrying drinking water to their homes.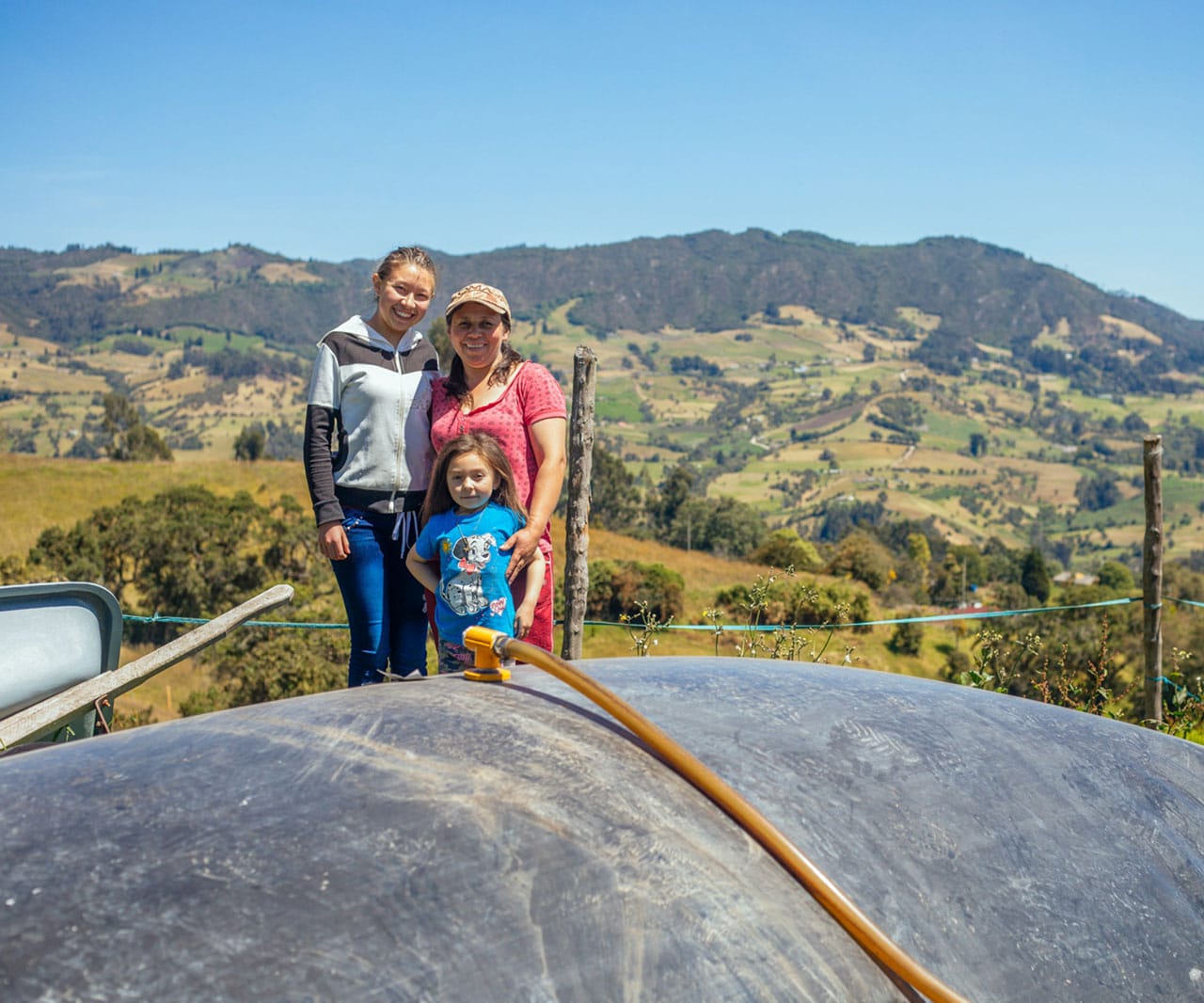 Methane Emissions Avoidance
Biodigesters in Mexico
In partnership with Native Energy, this project helps build and install simple biodigester units for subsistence farmers in Mexico. These units break down animal waste yielding gas that powers biogas cookstoves and water heaters as well as farm-generated fertilizer. This helps avoid methane emissions, improves air quality, and provides an alternative to expensive and harmful chemical fertilizers.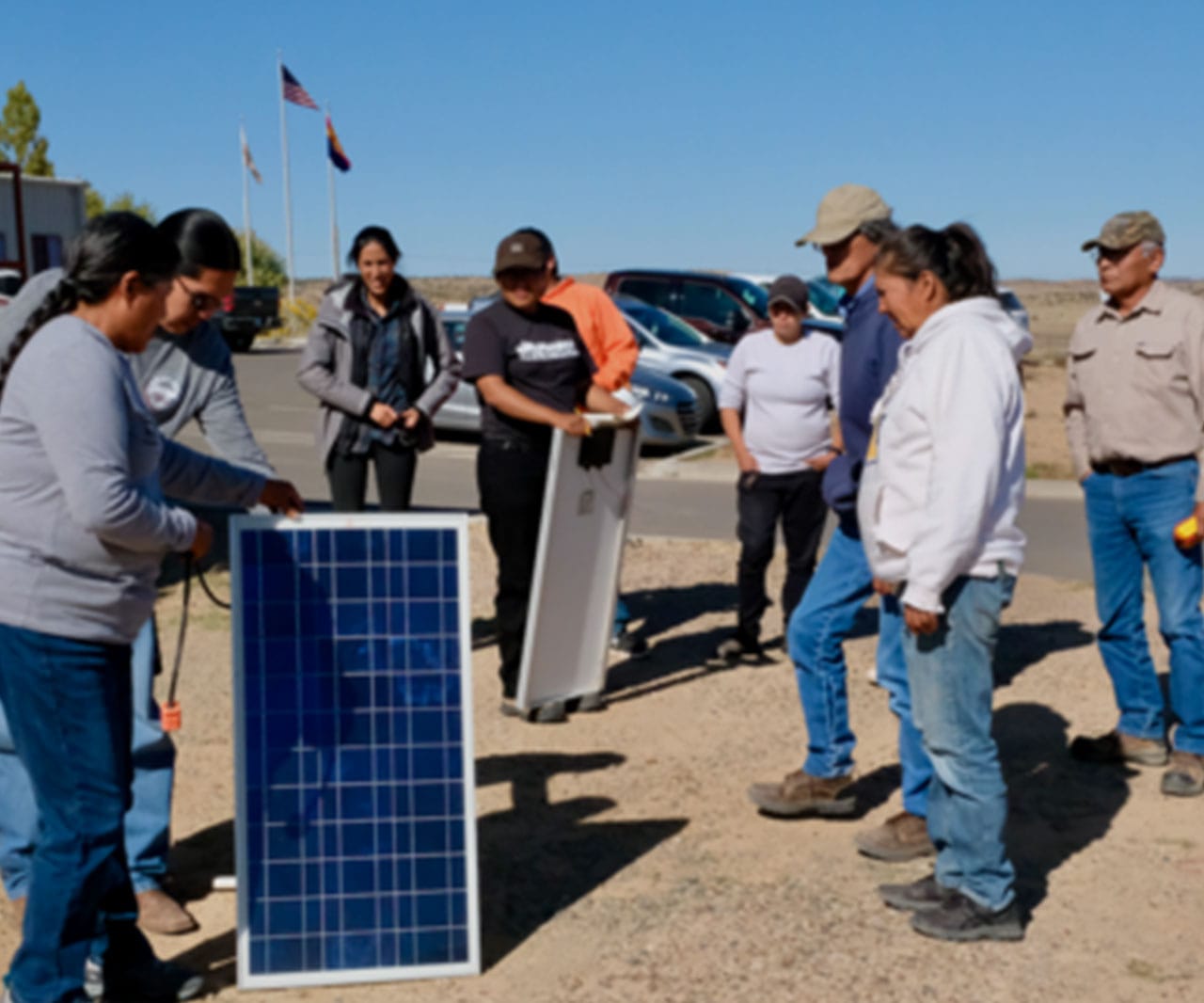 Climate Justice & Clean Energy
Hozho Homes
The Hozho Homes Program provides Hopi & Navajo families access to off-grid solar photovoltaic systems. The program also supports a workforce development program that will train Native American solar installers to build and maintain off-grid PV systems, create jobs and prepare installers to work with grid-tied projects nationwide.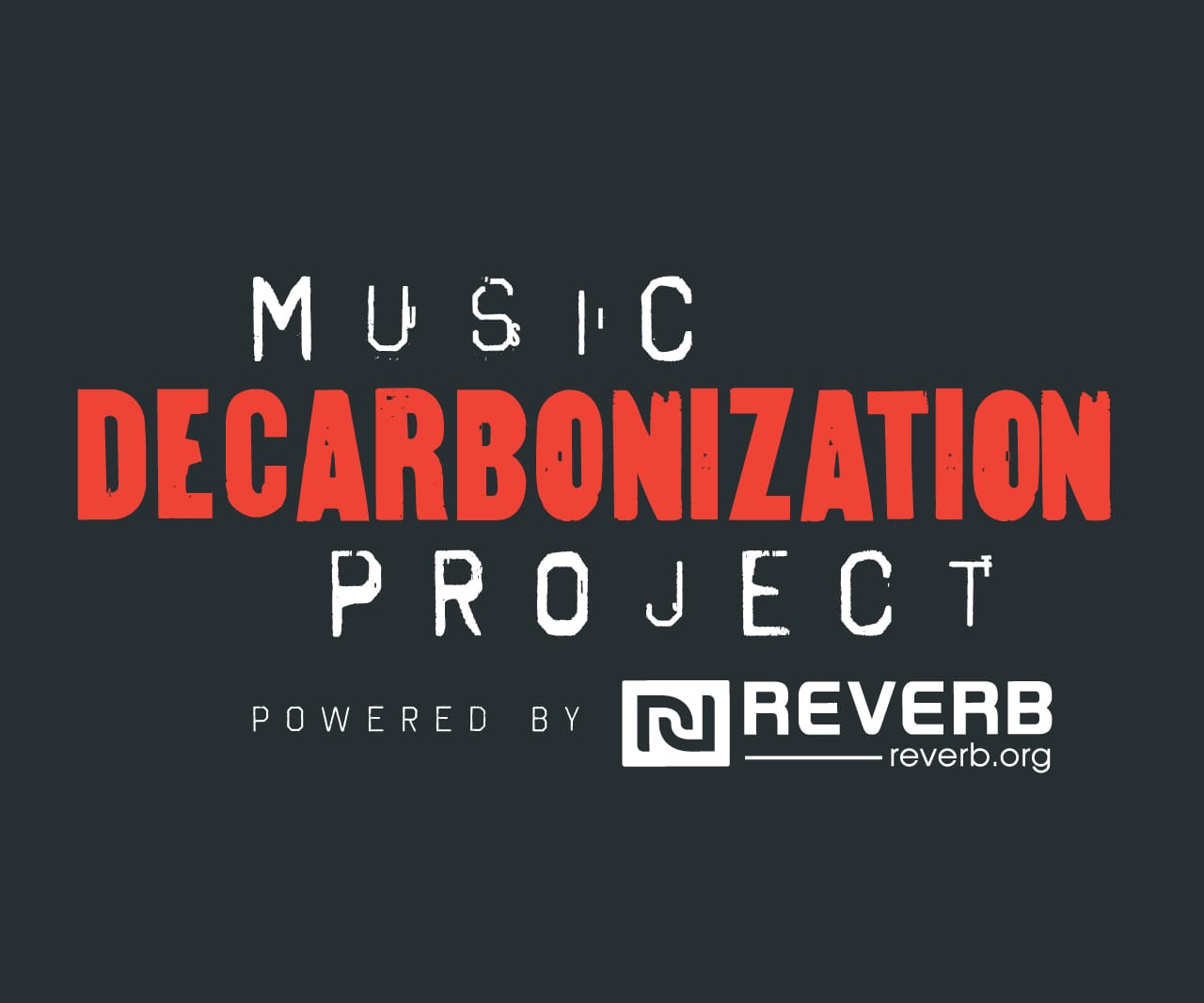 Research & Development
Decarbonizing Music
REVERB's Music Decarbonization Project advances innovative climate solutions that directly eliminate carbon emissions created by the music industry. Funding from this project helps develop emerging technologies and promotes the adoption of existing innovations that increase efficiency, expand clean energy options, and reduce greenhouse gas pollution with a focus on the unique climate challenges of music.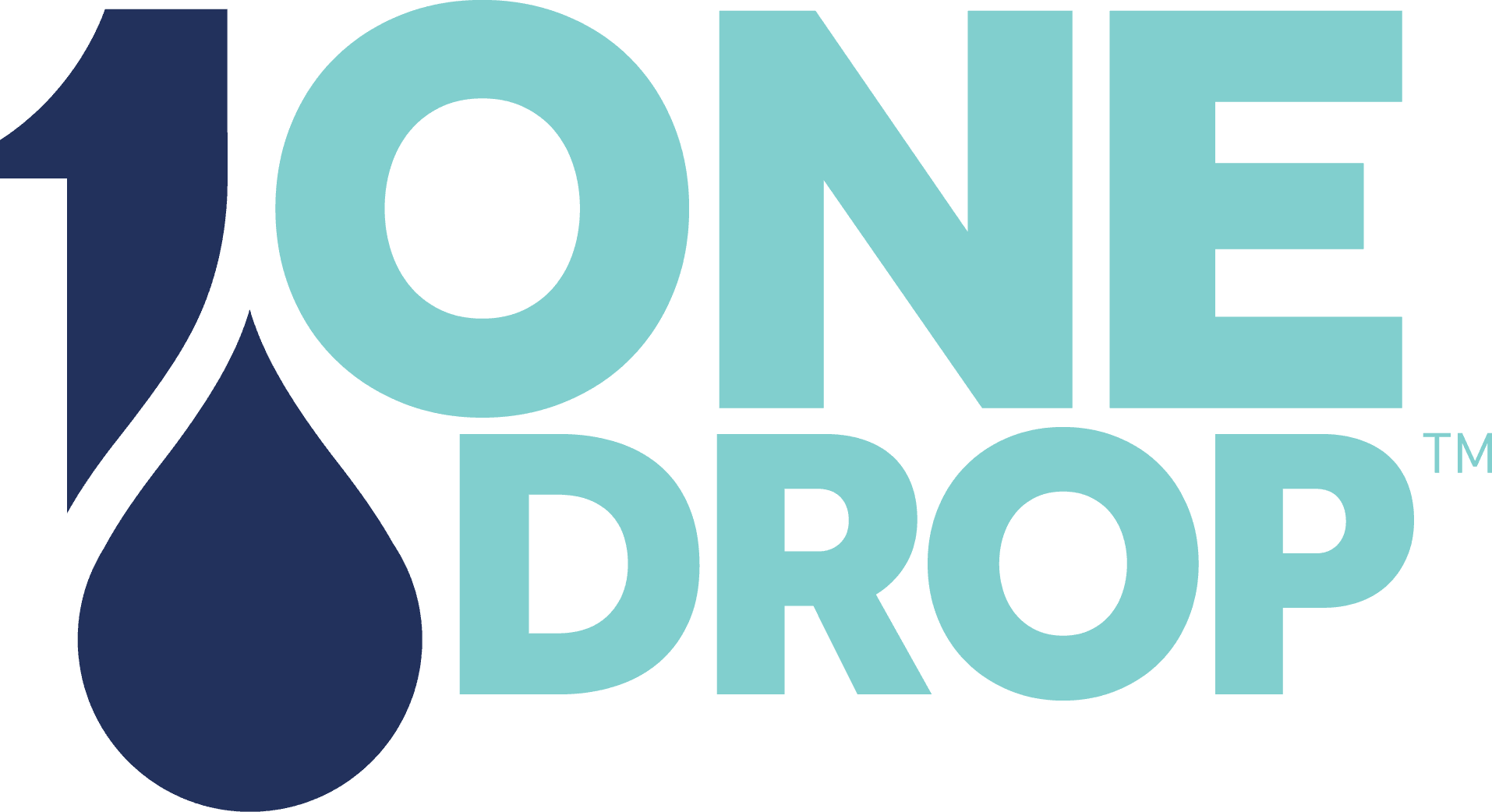 Clean Water Access
One Drop
Ensuring sustainable access to safe water, sanitation, and hygiene for communities facing extreme barriers.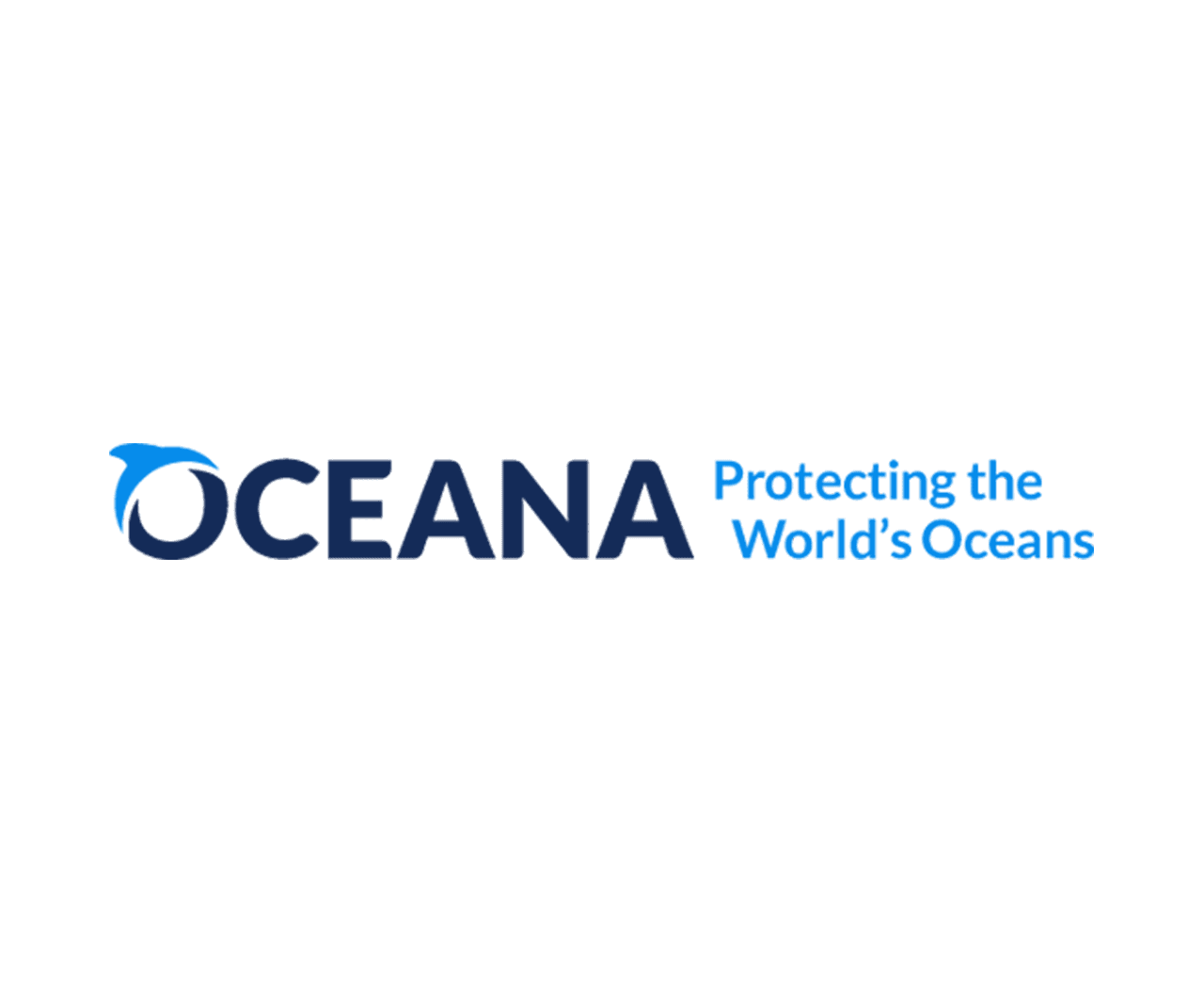 Clean Ocean Initiatives
Oceana
Oceana campaigns to win policy victories that restore abundance and biodiversity in the world's oceans, which cover two-thirds of our planet.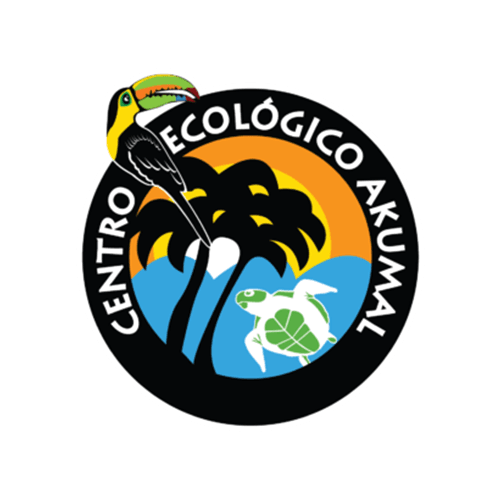 Conservation
Akumal Ecological Center
The Akumal Ecological Center is a non-profit organization that focuses on issues related to sustainability and improving the management of the ecosystems of Akumal and its surroundings.
GRATEFUL
Our most sincere and heartfelt thanks:
Dead & Company
Activist Artists Management
Full Stop Management
Jimmy Beckland, REVERB On-Site Coordinator
HeadCount
Brande Jackson
Sam Thresher
2022 Touring Crew
All the Fans wh0 took action