A Hometown Festival from X Ambassadors
X Ambassadors partnered with REVERB to reduce the environmental footprint of their festival and create an Action Village to support local community groups.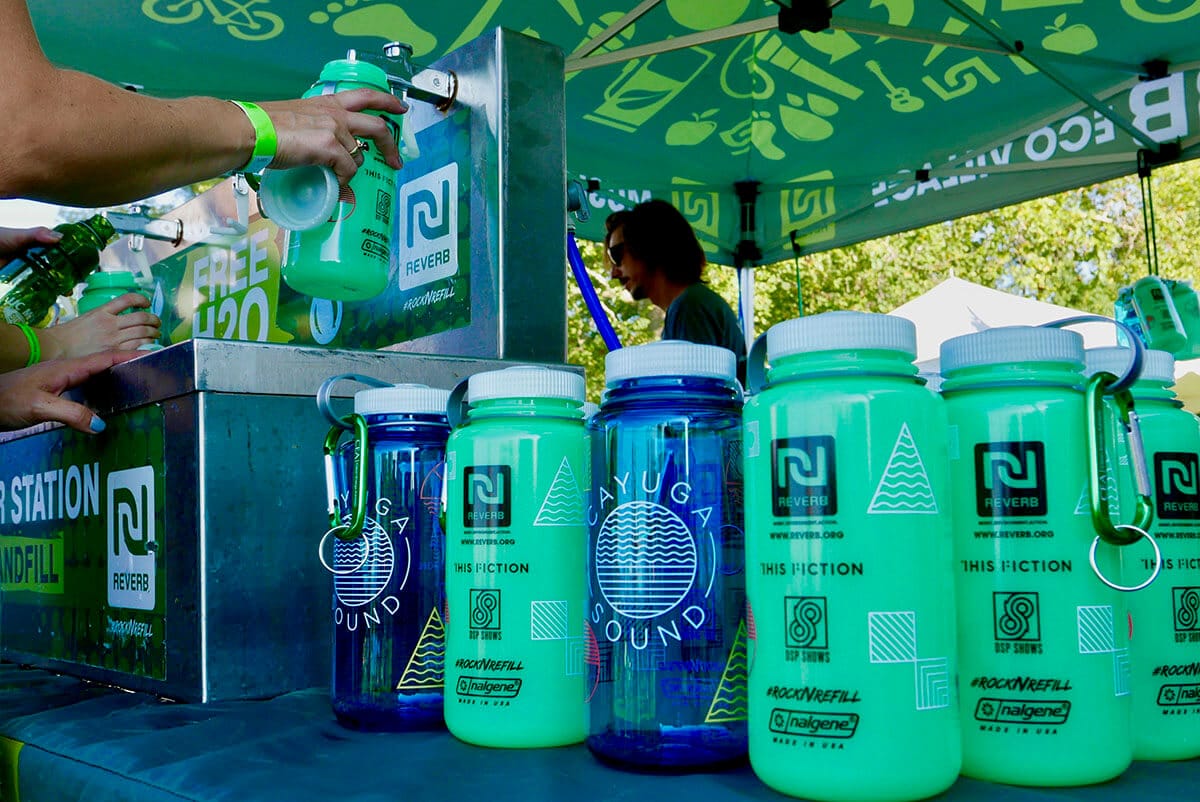 X Ambassadors decided to bring a new festival to their hometown of Ithaca, NY highlighting national and local acts showcasing the band's eclectic musical influences and supporting local nonprofits.
REVERB partnered with the festival to create the Cayuga Sound Action Village featuring 12 local nonprofits who not only had an opportunity to interact with the thousands of people at the festival, but also raise thousands of dollars in funding.
We also partnered with Nalgene to bring the #RockNRefill program to the festival eliminating the sale of all single-use plastic water bottles, amounting to over 5,700 bottles not being used.
Check out the Impact Results below:
At Every Show

#RockNRefill

Backstage Greening

Nonprofits

Prizes