Good Vibes, Single-Use Plastic Free
Since 2016, REVERB & California Roots Have Partnered Together to Eliminate Single-Use Plastic Water Bottles
---
Key Impact Results
25,500+ single-use bottles eliminated from the festival
19,500+ individual actions taken by fans
$4,600 raised for Save Our Shores
See the full Impact Report below
---
REVERB and California Roots Festival teamed up again in 2018 to eliminate single-use plastic water bottles at the festival and provide fans with free filtered water all weekend.
Every year we work with the festival to identify a local nonprofit working to create a better future for people and the planet and donate a portion of the #RockNRefill proceeds to them. This year's beneficiary was Save Our Shores which received $4,600 to support their work.
Since 2016, California Roots Festival-goers have eliminated over 100,000 single use plastic bottles and raised nearly $15,000 for local nonprofits.
We'll see you back in Monterey in 2019!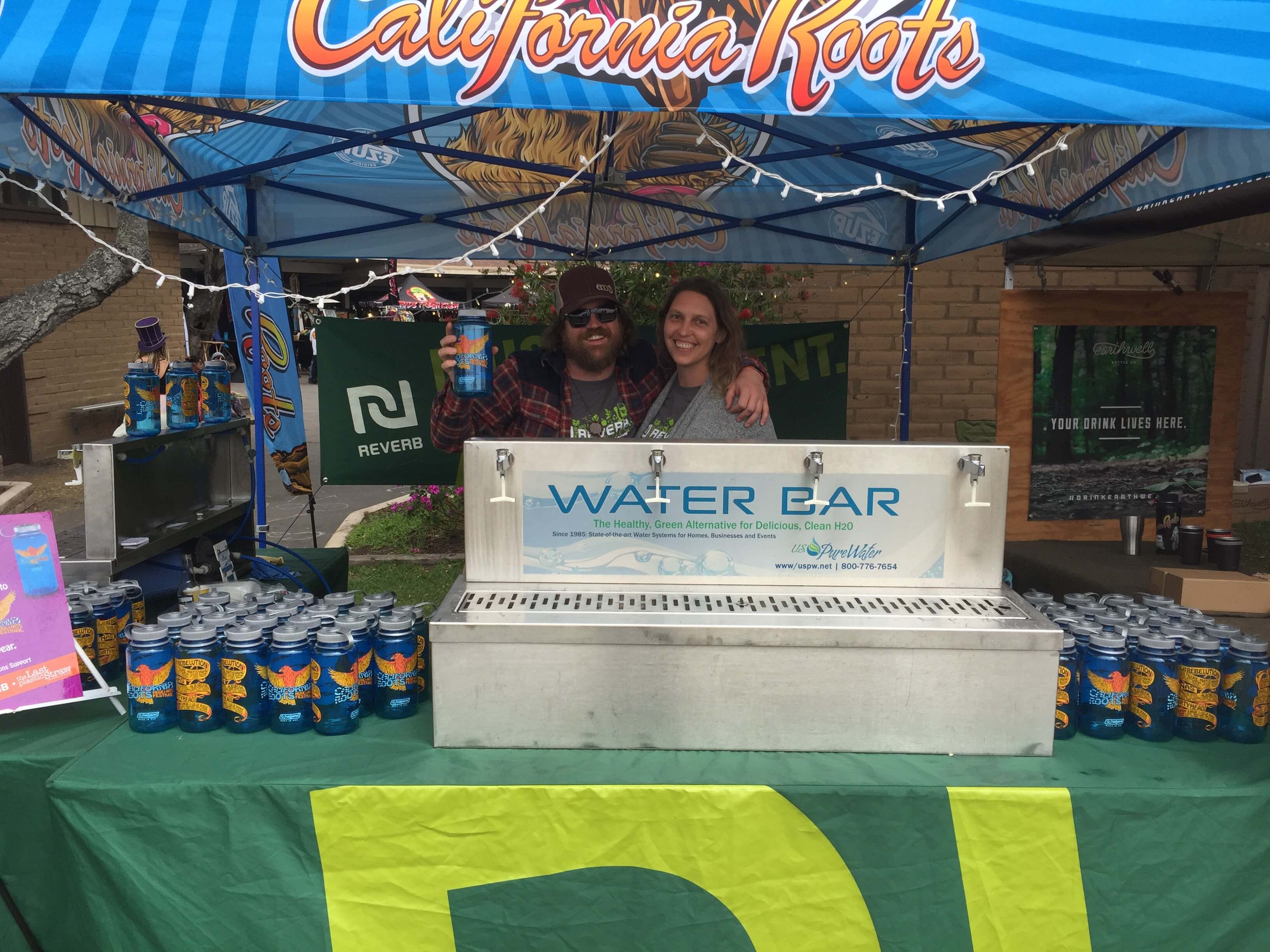 At Every Show

#RockNRefill

Community Support

Volunteers

Water Station