A Unique Venue in Our Hometown
REVERB and Thompson's Point have partnered together since 2016 to keep fans hydrated and support local nonprofits.

When Thompson's Point opened for concerts in 2015, we were excited. Not only were our partners at the State Theater opening up Portland, ME's largest outdoor concert venue, but they were doing it with the environment in mind.
REVERB joined the effort in 2016, bringing our #RockNRefill program to the venue, offering fans free filtered water and reusable custom-designed Nalgene bottles as an alternative to single-use plastic water bottles.
Now in our third season at the venue, we're back in our usual location in the storage container with our H2O refill station and new Nalgenes.
We're also proud to be supported by Toad & Co. this season! Toad & Co. is leading the charge in the clothing industry to reduce its environmental impact by offering eco-friendly clothing. Their partnership is allowing REVERB to host a local nonprofit at every show and donate a portion of the bottle donations to support the work of these amazing community groups.
Stop by at a show to #RockNRefill, learn more about Toad & Co.'s environmental efforts, and meet local organizations working to make a positive impact for people and the planet.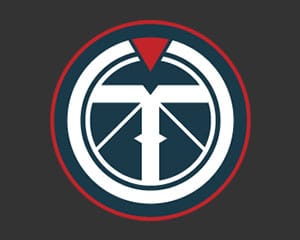 Thompson's Point 2018
Volunteer
At Every Show

#RockNRefill

Local Nonprofits

Volunteers

Water Station