Leading By Example
ONE OF THE WORLD'S BIGGEST ARTISTS BROUGHT  SUSTAINABLE CHOICES TO TOURING AND HIS FANS
---
IMPACT HIGHLIGHTS
35,000+ Fan Actions in the Action Village at Shows
20,000+ Pledges to Take Action Against Climate Change
5,700+ Single-use Plastic Water Bottles Eliminated by Fans at Shows
Scroll through the full Impact Report
On his 2019 World Tour, Shawn Mendes partnered with REVERB and Flow to reduce his tour's environmental footprint and engaged fans on important environmental causes.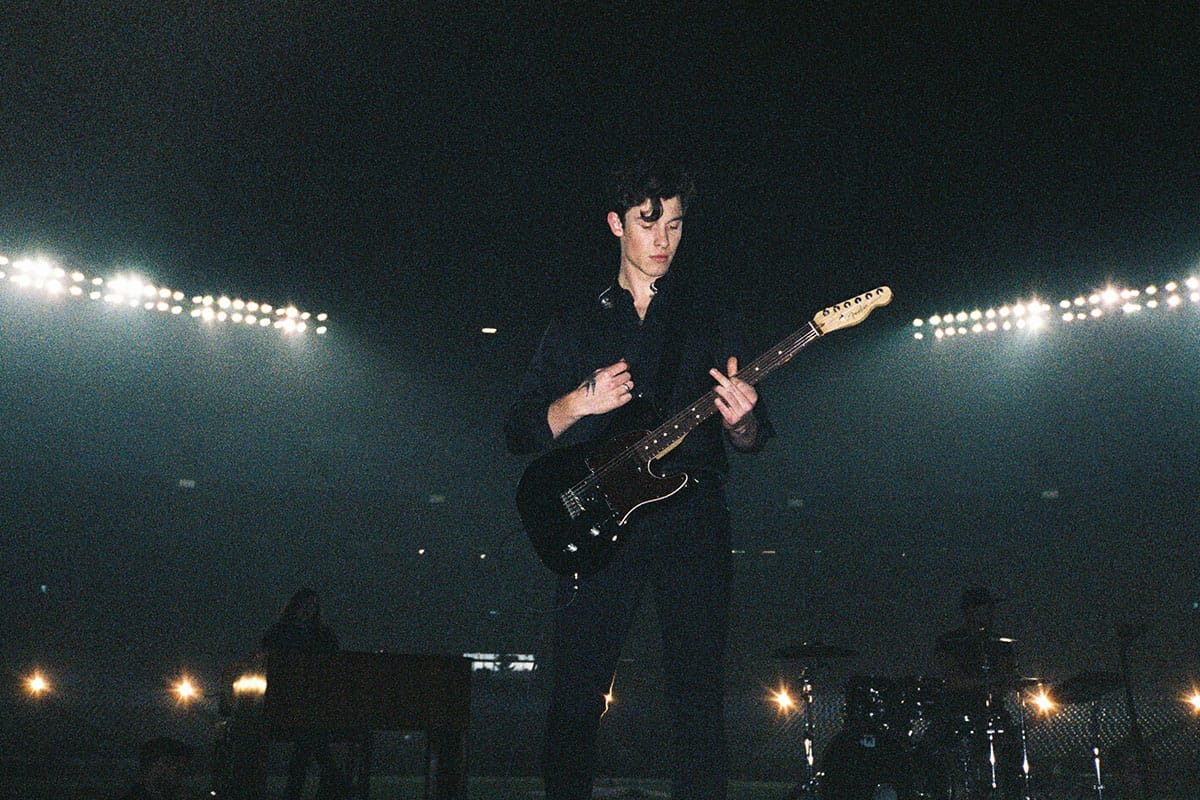 On Tour
The REVERB Eco-Village in partnership with Flow was at every North American show on Shawn Mendes: The Tour, with opportunities for fans to join Shawn in taking steps to create real positive change for people and the planet. Fans found the Village outside the venue, as well as in the concourse, at every show featuring:
Custom #RockNRefill Nalgene bottles
Free water refill stations
Local Nonprofits (in select markets)
The first 50 fans at each show to visit the EcoVillage inside the concourse and sign up to learn more about helping the environment received a free custom Shawn Mendes: The Tour Nalgene bottle and every fan who signed up was entered to win a signed Shawn Mendes Acoustic Guitar!
Fans were encouraged to take advantage of the free water stations in the concourse by bringing their own reusable water bottle.
Tour Greening
REVERB worked with Shawn and his crew to reduce the environmental footprint of his tour and increase its positive impact for local communities.
Greening initiatives are supported by Flow Alkaline Spring Water.
Greening efforts included:
Local food in catering via our Farm to Stage Program
Sustainable waste disposal including recycling and composting
Unused food donated to local food banks
Hotel toiletry collection for use at local shelters
Reusable water bottles and mugs to band and crew
Green cleaning products and bio-products for catering and buses
Follow us on Facebook, Twitter, and Instagram for updates on our work with Shawn and other REVERB Tours and Artist Partners!
At Every Show

#RockNRefill

Action Village

Backstage Greening

Farm-to-Stage

Volunteers

Water Station