A World Tour Doing a World of Good
When it comes to sustainable touring, Jack Johnson's World Tour is in a league of its own
---
Tour Impact Report Highlights:
$1.9 Million+ directed to 315 All At Once Non-profit Partners
100,000+ Fan Actions taken in the All At Once Village Green
36,000+ Single-use Bottles Avoided at Shows
15 Million+ Pounds of Carbon Offset through the support of clean energy projects
See the full Impact Report at the bottom of the page.
---
We've partnered with Jack Johnson since 2005 to enhance Jack's already extensive sustainability efforts on tour and collaborate with his social action network, All At Once, to bring the Village Green to life at every show.
This tour was our biggest effort yet with the most comprehensive greening, more groups supported, and greater impact than ever before.
It also marked REVERB's first full international tour, bringing Jack's fan education and engagement efforts to South America, Australia, and New Zealand!
Village Green
Fans were invited to take part in the sustainability efforts at every show by:
Ditching single-use plastic by bringing a reusable water bottle, earning a free stainless steel pint cup by taking action in the Village Green, or purchasing a reusable Jack Johnson water bottle or reusable shopping bag at the show
Refilling at the free All At Once filtered water stations
Using mass transportation to get to the show or pedal to the show and park your bike at the free valet
Connecting with local nonprofit groups that are creating a better world for people and the planet in their community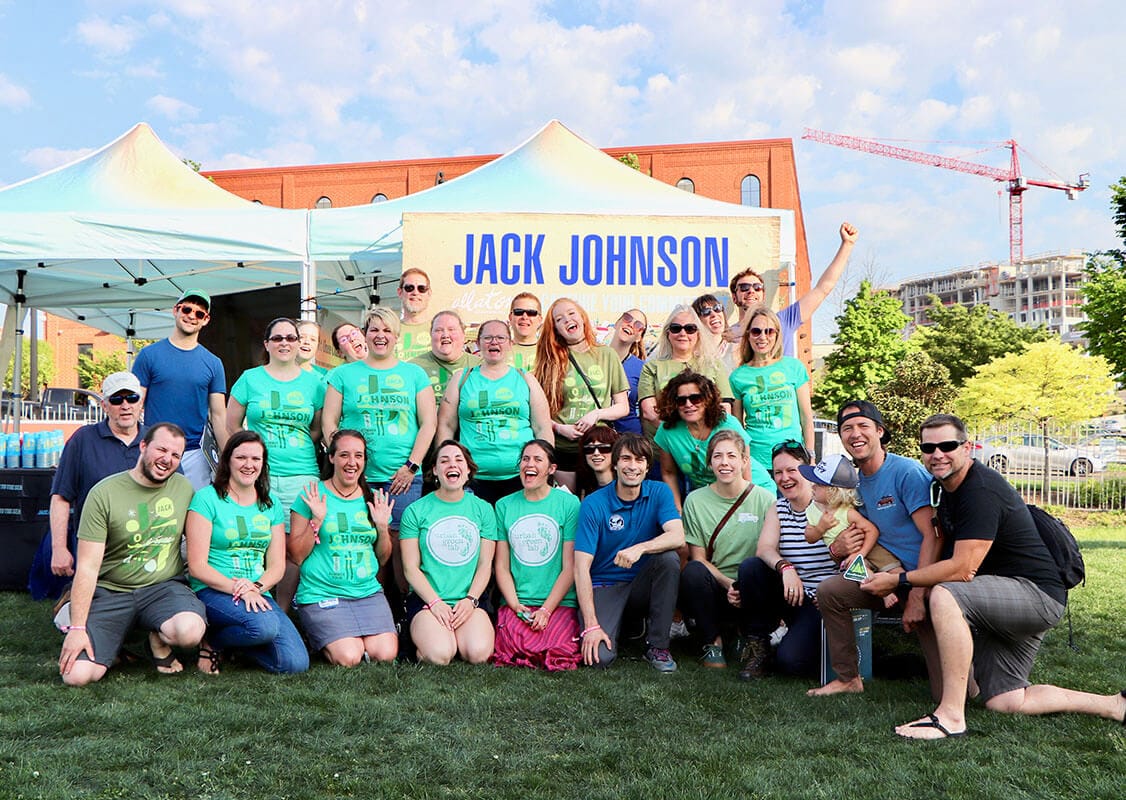 Tour Sustainability Efforts
Touring sustainably has always been a top priority for Jack and his team. We're proud to work with Jack to make his tours the greenest in the industry. Efforts on this tour include:
Eliminating single-use plastic water bottles backstage with the band, tour, and local crews
Working with venues to eliminate single-use plastic straws at ALL shows
Using reusable dishware and utensils in catering and on buses
Encouraging venues to prohibit the sale of single-use plastic water bottles at ALL shows
Check out the results from the 2017-2018 World Tour:
At Every Show

Backstage Greening

Community Support

Eco-Village

Farm-to-Stage

Nonprofits

Photo Booth

Volunteers

Water Station