Supporting Local Nonprofits and Increasing Sustainability
Harry Styles and REVERB are partnering together this summer to connect fans with local nonprofits working to create stronger communities and increasing the tour's sustainability.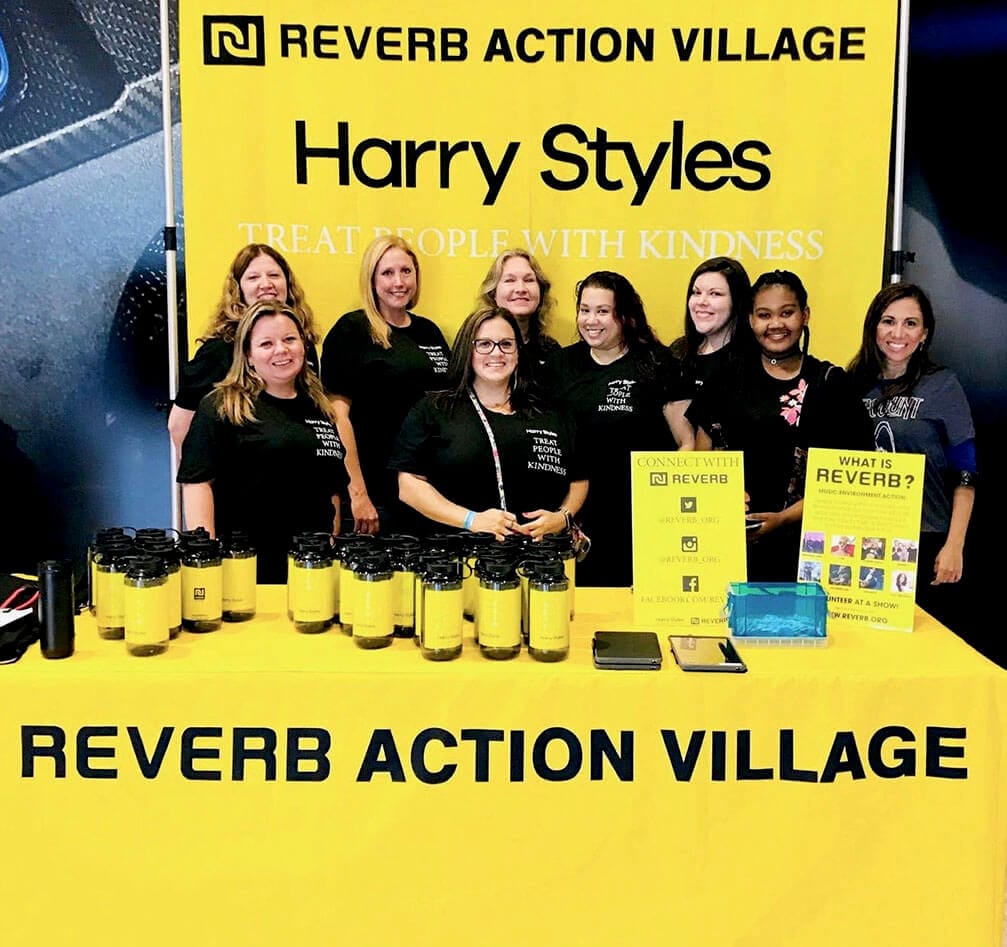 This is our first tour with Harry Styles and we couldn't be more excited! Not only will REVERB be helping Harry reduce the tour's environmental footprint, we'll also be partnering together to identify some terrific nonprofit partners at each show, hosting them in the Action Village, and raising funds to support them through the #RockNRefill program.
Fans can take part in the tour's efforts by stopping by the Action Village at every show to:
Connect with the local nonprofit organizations
Donate for a custom Harry Styles #RockNRefill Nalgene bottle
Ditch disposables and fill up all night for free at REVERB's filtered water refill station
All funds raised by bottle donations support non-profit causes.
At Every Show

#RockNRefill

Action Village

Backstage Greening

Community Support

Local Nonprofits

Volunteers

Water Station