REVERB's Music Climate Revolution Campaign Featured on PBS NewsHour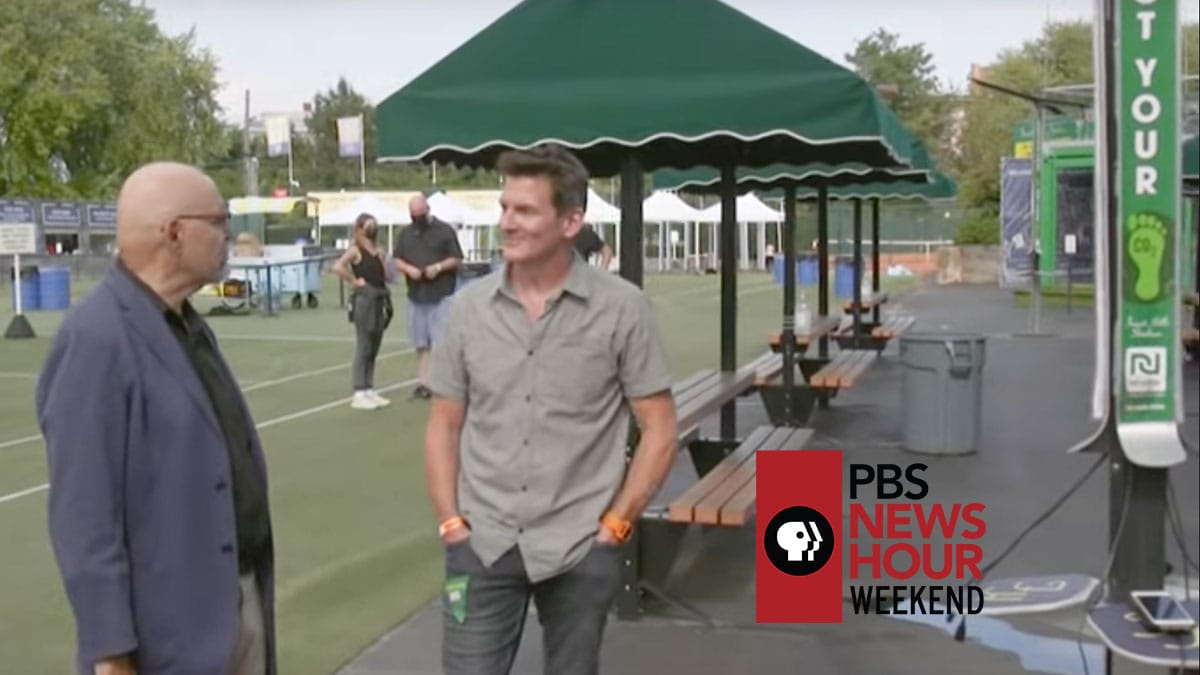 PBS NewsHour did a feature story on REVERB, our Music Climate Revolution campaign, and the work we've been doing to make music more sustainable. Special correspondent, Tom Casciato, visited us in Portland, ME to interview REVERB Co-Founders and Co-Executive Directors Adam and Lauren. Tom also met with Adam at Forest Hills Stadium to see REVERB in action and speak with Music Climate Revolution campaign partners Jim James of My Morning Jacket and Brittany Howard.
Check out the full story below!
Take Climate Action Now