REVERB Eco-Gifts 2020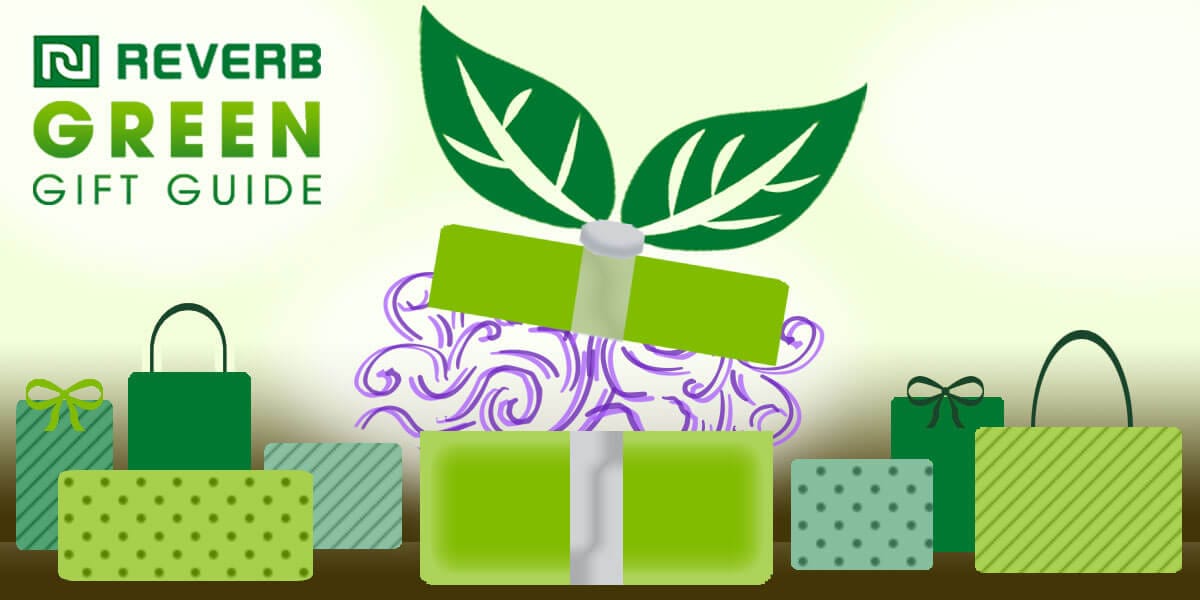 The Holiday Season is upon us again which means enjoying some egg nog (try a vegan version!), seeing friends and family (virtually this year, perhaps!), and giving gifts to the ones we love. But, while gift giving can be a really fulfilling part of the holidays, it can be tough on the planet. So the REVERB team put our heads together and came up with an eco-friendlier gift guide to help you find some presents that people – and the planet – will love!
---
Hydrate Like a Rockstar
We may be biased, but we think REVERB #RockNRefill Nalgene bottles are pretty awesome! Pick up a bottle for the music lover on your list from some of our artist partners + support REVERB's work!
Buy Used
Find lightly used outdoor gear and clothing from REI, Patagonia, and The North Face
Looking to go higher end? Check out Poshmark, The RealReal, or these sites
Get used records: Check Ebay, Amoeba Music, Bull Moose (<– a truly awesome local store in our hometown!)
Sustainable Merch
California Roots Festival – Monterey Bay Slow Tide Towel (100% post-consumer waste!)
Dave Matthews Band – Stainless Steel Straws
Jack Johnson – Reusable Travel Utensils
Jack Johnson – Upcycled 15″ Computer Sleeve (made using banners from Jack's tour!)
Michael Franti – Vinyl Record Bag (handmade in Bali)
Eliminate Carbon Emissions
Even the most dedicated climate warriors have a carbon footprint. Eliminate the emissions you couldn't reduce this year by supporting greenhouse gas fighting project around the world with offsets! Don't know what an offset is? Check out this post! Then visit our partners at Native Energy to calculate and eliminate carbon or buy someone a yearly subscription!