Paige / Psychic TV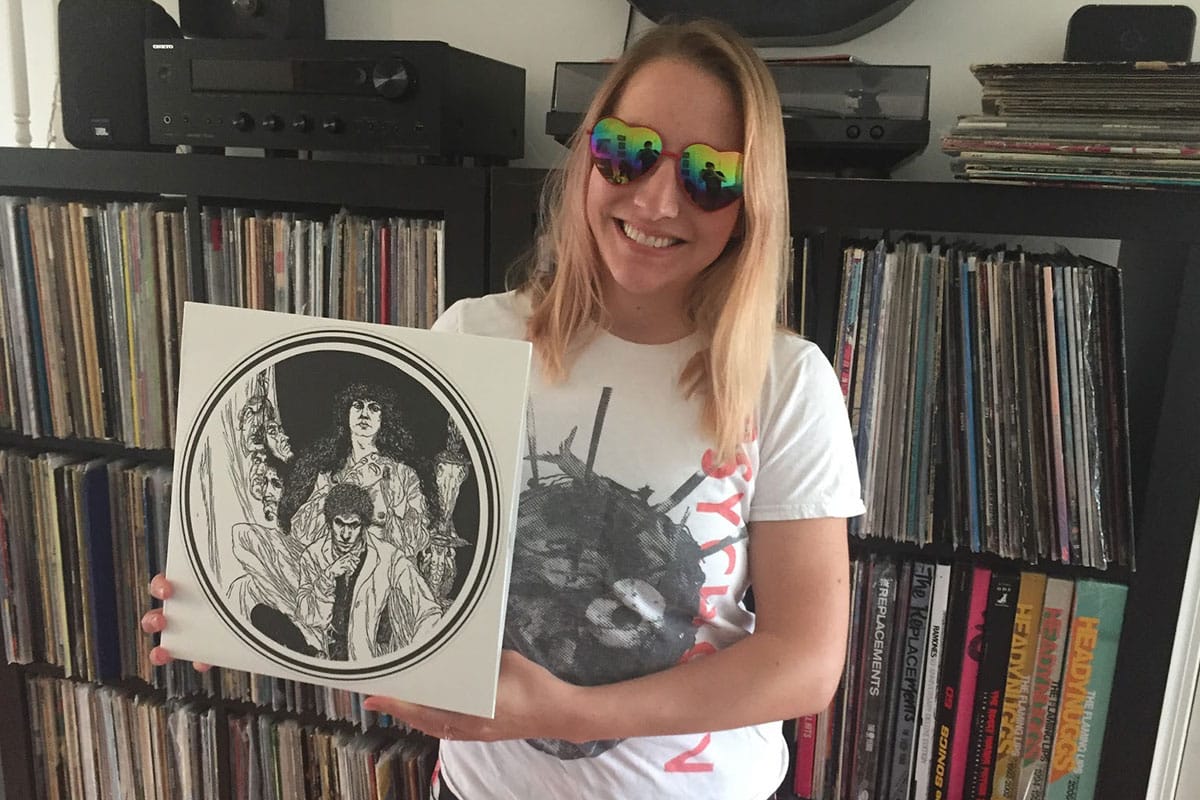 What Album is Getting You Through Quarantine? Allegory and Self by Psychic TV
Paige Roth, REVERB Manager of Volunteer and Community Programs
---
Music is getting us through these Quarantimes; it's been established. The album getting ME through is Allegory & Self by Psychic TV. Never heard of it? That's okay; it's kind of obscure. I'm hoping to turn you on to something new…
Sunday, March 14, 2020.
The day before the first "official" week of quarantine. Scrolling Instagram, I saw that the artist Genesis Breyer P-Orridge had passed away at 70. I wasn't surprised Gen had "dropped h/er body" because s/he had documented her long illness on social media (Gen's prefered pronouns were s/he and h/er). But the news fit the gloom of the day.
How to explain Genesis Breyer P-Orridge?
For brevity's sake: Gen was born in 1950 in England. H/er fifty-year career included Throbbing Gristle (inventors of industrial music), experimental new-wave band Psychic TV (which brings us here today), and The Pandrogyne Project. Curious much? Here's a full piece on Genesis by the New York Times.
Genesis was endlessly interesting. I don't like every piece of art Gen made, but I LOVE the 1988 Psychic TV album Allegory & Self. Particularly the opening track Godstar, a bouncy-perfect, ironic two-minute pop song about the death of Brian Jones. What more could you want from a song?
I have a huge record collection. On the day Gen dropped h/er body, guess what album I DIDN'T have? That's right – I didn't have ONE Psychic TV record! They are hard to find in the wild. In Gen's honor, I had to right this wrong. My local record store was closed because of the crisis so I did the next best thing… ordered the album from England on eBay.
Weeks later, my record arrived!
Still stuck in quarantine, I tossed it on the turntable. Gen's slightly-sinister English-accented voice came through the speaker:
This is a story
A very special story
It's about Brian Jones
One of the Rolling Stones
Just as the first time I heard it, I giggled. Then, I cried a little. I cried for Gen and for me. I cried for everyone sick with Covid-19, everyone with a sick loved-one, anyone working the frontlines. I cried for the live music industry, for record stores, for REVERB and the rapidly changing world around us.
Then I got out my laptop and got on with my work for REVERB, Genesis witchily warbling in the background, howling like a werewolf yet bopping like Boy George.
Life is weird; and so, art imitates.
FIN