Farm-To-Family During COVID-19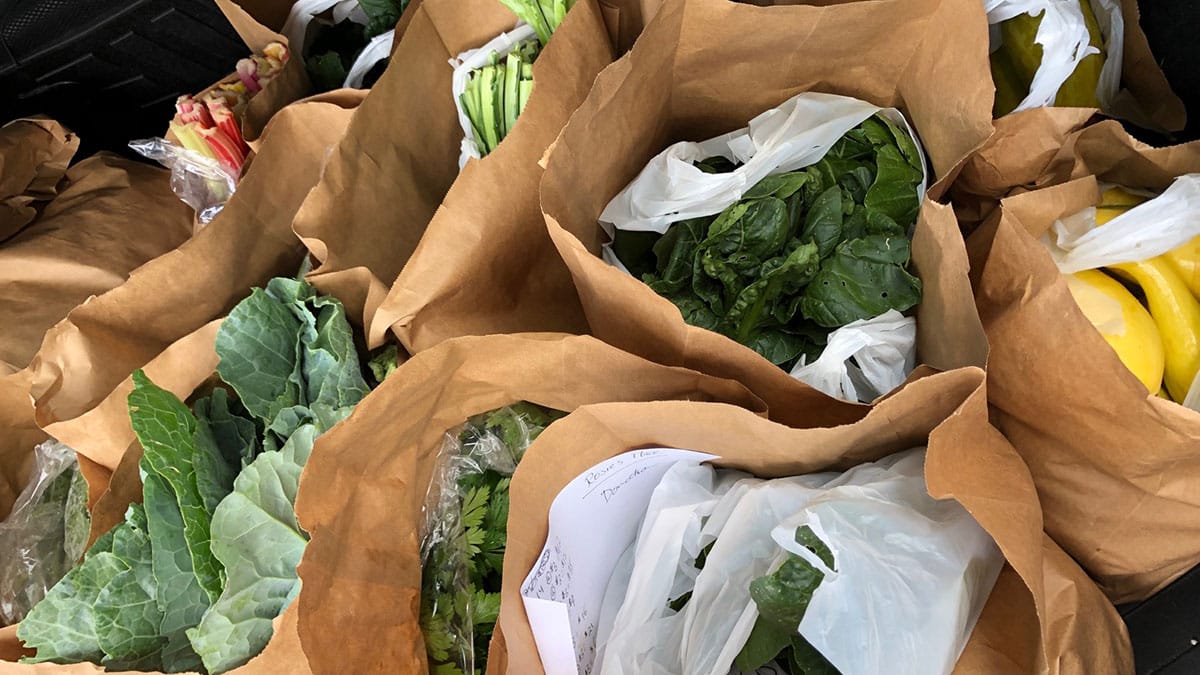 Supporting local agriculture has profound effects on health, community, and planet.
REVERB's Farm Programs support local farms through the purchase of fresh ingredients for concert catering (Farm-to-Stage) or CSA shares that benefit people in need (Farm-to-Family). As with all REVERB programming, our 2020 Farm Program has been adjusted to address shifting needs related to the pandemic.
2020 Farm-to-Family: From Hutchins Farm to Rosie's Place!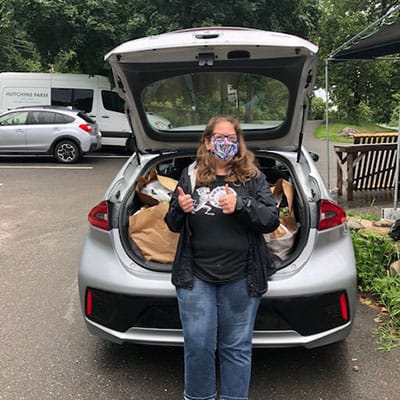 While live music is on pause, hard-working REVERB volunteers fill the concert void through direct action for people and the planet. Covid-19 disrupted systems utilized by local farms, food banks, and gleaning organizations (read more in this article from the New York Times); our program seeks to smooth some of the disruption.
REVERB's adapted Farm-to-Family Program is built on REVERB volunteers who stepped up to rescue leftover crops and deliver nutritious, locally grown food directly to people who need it.
Our 2020 Farm-to-Family partners are Rosie's Place in Boston, MA and Hutchins Farm in Concord, MA. Each Friday from July-November a REVERB volunteer will pick up organic items from Hutchins Farm and deliver them to Rosie's Place. REVERB volunteers rescue ten boxes of organic produce per delivery.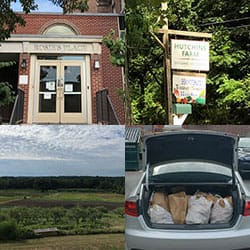 The first pick-up and delivery went off without a hitch on Friday, July 10, thanks to REVERB Volunteer Alex, and have continued every Friday since!
If you're interested in information about volunteering for REVERB's 2020 Farm-to-Family program, please email Paige at volunteer@reverb.org. We are currently looking for volunteers in the Boston area and hope to expand the program, so we'd love to hear from you!
For more on REVERB Farm programs, view this Farm to Stage Video – featuring Vernon Family Farm in New Hampshire, shot at the end of 2019.