"Buy REVERB a Slice"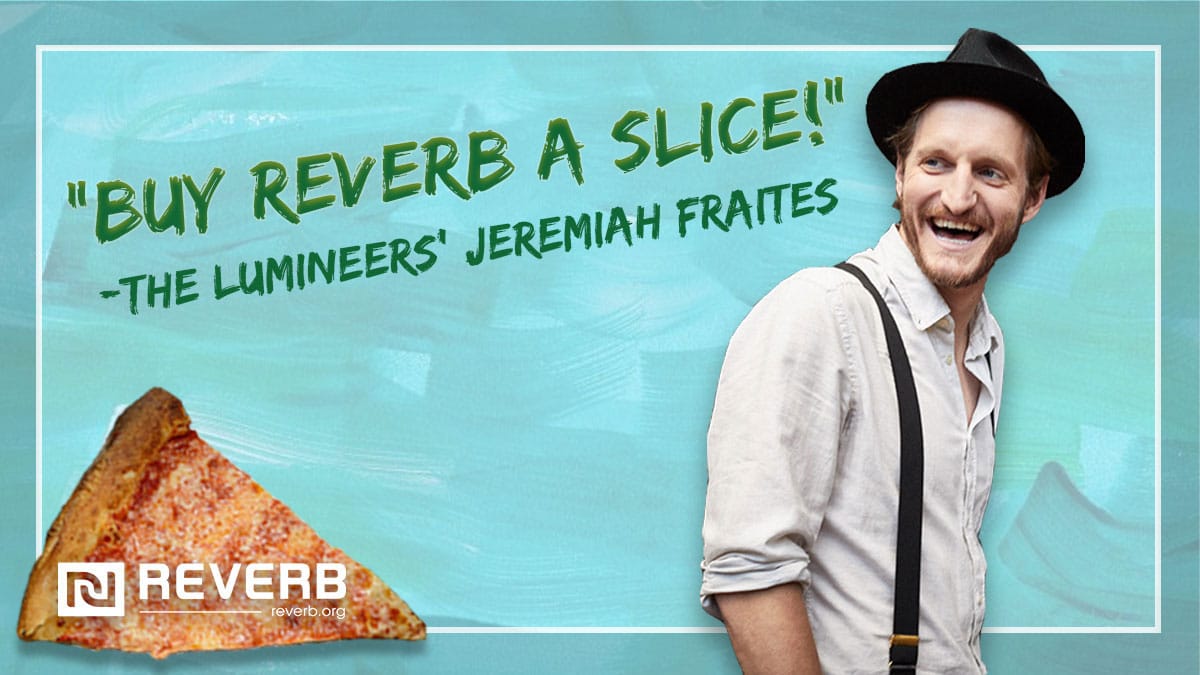 Live music is on pause, but we're still working hard and we need your help to stay strong!
---
When this year kicked off, we were on the road with our partners The Lumineers, taking action on climate change, working to support addiction recovery, and fighting against homelessness. And we were planning on continuing that work throughout this year. But, as we all know, this year had other plans.
While live music is on pause, and we're not on the road with The Lumineers, we're still working hard to unite the music community to take action for people and the planet. We need your help to keep REVERB strong!
So REVERB and our friend Jeremiah Fraites of The Lumineers are asking you to take some of the money you would have spent at shows this year buying food or drinks and donate to REVERB in a campaign we're calling:
…Or a soda or pretzel or whatever!
Here's how it works:
Use the dough you WOULD have spent on food or drinks at concerts this year to make a donation to REVERB. Donations can be made HERE.
Anyone who "Buys REVERB a Slice" will be entered to win a  prize pack with great stuff from The Lumineers.
The winner will be announced by Jeremiah LIVE on REVERB's Quarantine Kitchen on October 22 at 1pm ET. Jeremiah will be joining host and REVERB Co-Director Adam Gardner to cook a sustainable meal.
When concerts and festivals start up again, we want to be ready to hit the ground running and continue making the music industry more sustainable, partnering with your favorite bands, seeing you in our Villages at shows, and working with our incredible volunteers!
So if you can, consider helping REVERB stay strong
We know times are tough right now, but if you've got a few bucks burning a hole in your pocket because you were saving it up for concerts this year, your donation would mean so much to us! Donate to REVERB!
Click here to enter without donating. Please note: By entering without donating you agree to join REVERB's Email List. You can unsubscribe or change your preferences at any time after you have signed up.