"Buy REVERB a Beer"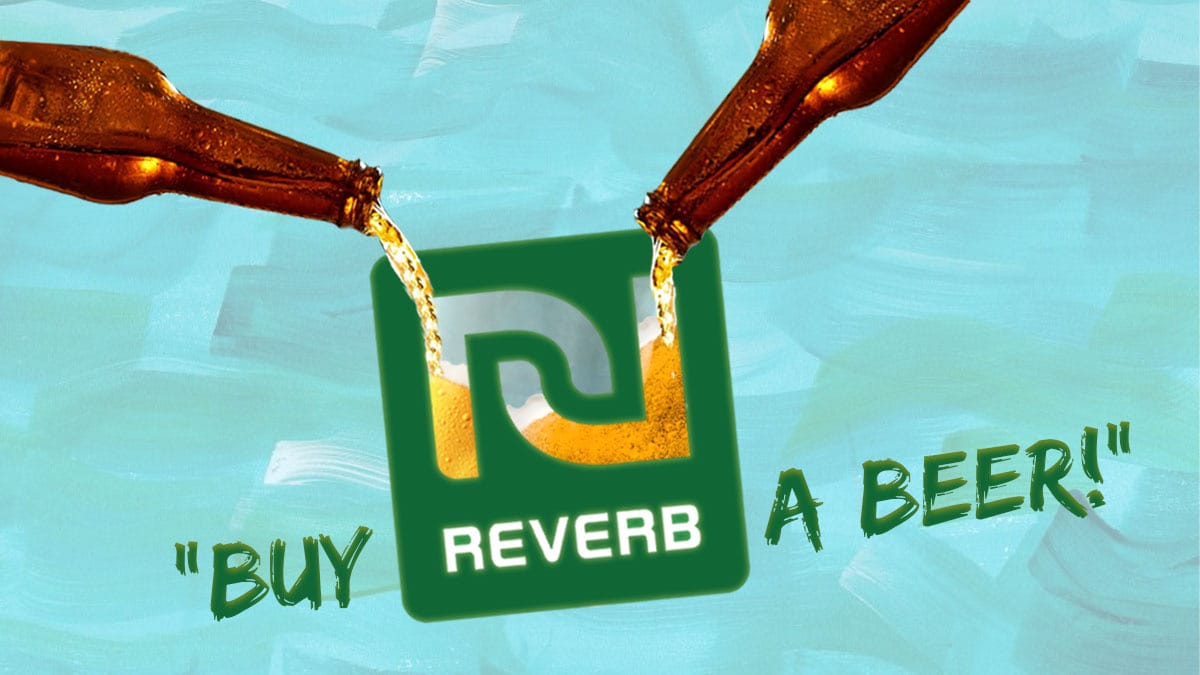 Live music is on pause, but we're still working hard and we need your help to stay strong!
---
Imagine – It's a steamy summer Friday. If these were "normal" times, what would you be doing? Maybe heading to see your favorite band at an outdoor venue? Or possibly setting up your campsite at a festival and donning your finest festival attire? Perhaps you'd even be volunteering with us!?
And if you were at a concert what's something else you might do? You'd buy a beer (after your volunteer shift, of course!) or a soft pretzel, or a lemonade! (Ah, the good old days…)
We know this year is anything but "normal" and that you can't spend your cash on a cold beverage at a show, so instead we're asking that you consider another good use for that money…
During this pause in live music, REVERB NEEDS YOUR SUPPORT to keep fighting the good fight on behalf of our planet and our communities. Right now we're working hard to grow our unCHANGEit campaign, which unites the music community in the fight against climate change; we're supporting farmers and those in need through our Farm to Family program — check out our new partnership with Hutchins Farm and Rosie's Place; and we're bringing together artists and sustainable cooking through REVERB's Quarantine Kitchen show, while helping kids confronting food insecurity with our partners at Clif Bar.
When concerts and festivals start up again, we want to be ready to hit the ground running and continue making the music industry more sustainable, partnering with your favorite bands, seeing you in our Villages at shows, and working with our incredible volunteers!
So if you can, consider helping REVERB stay strong
Here's how it works:
Use the dough you WOULD have spent on food or drinks at a concert this summer to make a donation to REVERB. Donations can be made HERE.
Anyone who "buys REVERB a beer" will be entered to win a rockin' prize on a weekly basis. Buy us a beer every Friday; be entered to win every Friday!!!
The weekly winner will be announced on REVERB's Instagram, Twitter, & Facebook and on episodes of REVERB's Quarantine Kitchen, so tune in!
We know times are tough right now, but if you've got a few bucks burning a hole in your pocket because you were saving it up for concerts this summer, your donation would mean so much to us! So put your beer money where your heart is. Donate to REVERB!
Click here to enter without donating. Please note: By entering without donating you agree to join REVERB's Email List. You can unsubscribe or change your preferences at any time after you have signed up.