It's time to speak out on climate change
---
We all need to be leaders on climate change. Whether it's talking to friends and family, advocating for climate leadership with policymakers, or joining organizations that are fighting for a better future for the planet, your voice matters.
With so much happening in the world, it can be hard to know where or how to start, so we've put together some tips to help you get going.
Check out the info below and become a climate leader!

Empower yourself by learning the facts about climate change. Visit the links below to learn about the issues facing our planet.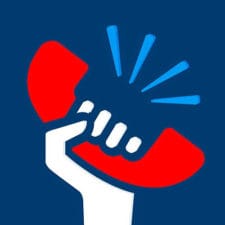 Now that you have the facts on climate change, it's time to use that knowledge and tell the people who make policy. The most effective way to urge our elected officials to take action on climate change (or anything else, for that matter) is to simply call them! REALLY!
But let's face it, calling a representative can be intimidating, especially the first time. So we put together a script that you can follow to make it easy to voice your concern about climate change and urge your elected officials to take action:
"My name is [insert your name] and I'm one of your constituents living at [insert your address]. I'm calling today to urge you to please work with your congressional colleagues to take bold action towards climate safety. Climate change is already here. It threatens our health and our future.

Superstorms, extreme heat, flooding, wildfires, and more are ravaging communities across the globe. And according to the recent climate reports from both the federal government and the United Nations, we are running out of time to respond to the worst impacts of this crisis.

We deserve a future that is clean, healthy, and safe. Please do everything you can to make sure that happens. Thank you." 
You did it! But don't let this be your last call—as more climate and environmental issues arise, continue making sure your voice is heard!

You can accomplish a lot on your own by being a vocal advocate for climate leadership, but joining others can really amplify your voice! Consider joining an advocacy group that is focused on issues you care about.
Over the years, we've been lucky to work with some really incredible nonprofit organizations that are doing great work on climate-related issues. Check out some of our partners below. And don't forget to seek out local groups that focus on issues closer to home!