Reverb
Dave Matthews Band Impact Report: 2021 Tour
IMPACT HIGHLIGHTS
41,000+ ACTIONS TAKEN BY FANS IN THE ECO VILLAGE
SUPPORTING IMPORTANT SOCIAL AND ENVIRONMENTAL ISSUES
CLIMATE POSITIVE TOUR
THIS TOUR ELIMINATED SIGNIFICANTLY MORE CARBON EMISSIONS THAN CREATED
$131,000+ RAISED TO HELP PLANT TREES
AS PART OF DMB'S COMMITMENT TO PLANT 1 MILLION TREES IN 2021
28,000+ SINGLE-USE PLASTIC BOTTLES ELIMINATED
AT SHOWS ON THE 2021 TOUR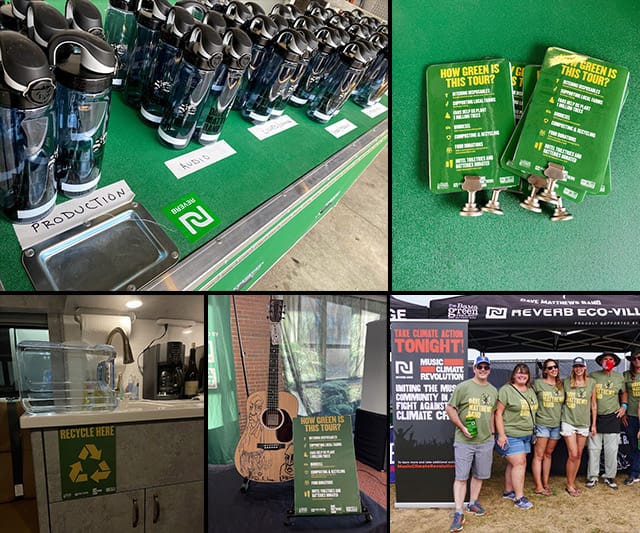 Sustainability Measures
28,790 Single-use bottles eliminated at shows
Water refill stations backstage and front of house
Reusables backstage, Compostables when reusables were not an option
Unused catering food donated to shelters – OVER 800 meals in total!
Battery donation if still usable or recycling if fully used
Supplemental recycling backstage and on buses
Custom reusable #RockNRefill Nalgene bottles available to fans for donation
Toiletries from hotel stays donated to local shelters
Tour Emission calculation & CO2e elimination
Supporting global carbon-fighting initiatives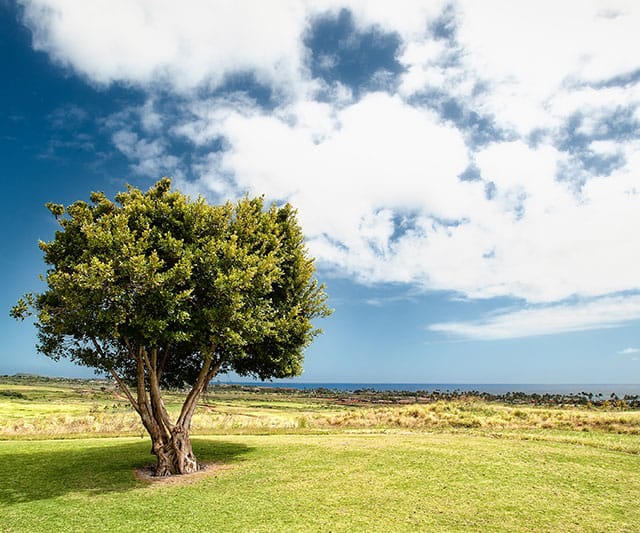 EMISSIONS: REDUCING, MEASURING, ELIMINATING
After reducing the overall environmental footprint, remaining greenhouse gas emissions resulting from the 2021 Dave Matthews Band Tour were calculated by the REVERB team including:
• Band + Crew Travel
• Fan Travel
• Venue Energy Use
• Tour Hotel Stays

An equivalent amount of carbon was eliminated by supporting diverse global projects that directly and measurably reduce emissions. DMB also committed to planting 1 MILLION Trees with The Nature Conservancy in 2021. With these efforts combined, this tour was CLIMATE POSITIVE – eliminating significantly more greenhouse gas pollution than it created!

Scroll down to see the projects that were supported!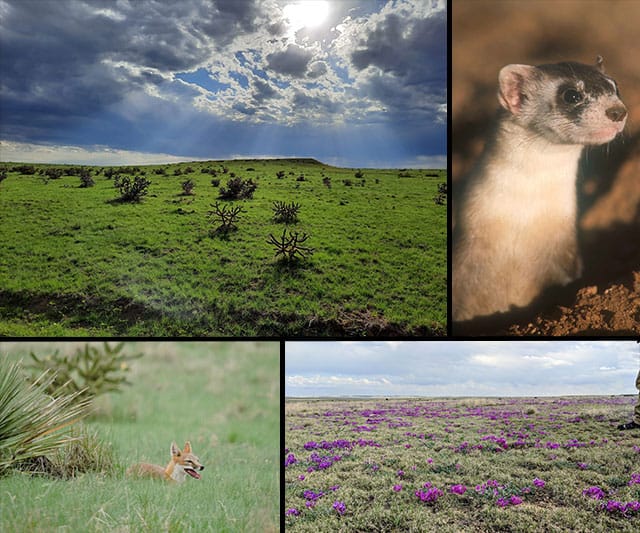 Carbon Elimination Project
Medford Spring Grassland Conservation
Medford Spring Grassland Conservation is a greenhouse gas elimination project located in Bent County, Colorado. These short grass prairie lands are imminently threatened by development and farming due to their location and fertile soil.
By providing funding for this project, Dave Matthews Band has protected the land from impending development keeping tens of thousands of tons of CO2 safely sequestered in the ground. These lands also support local biodiversity by protecting fragile habitat for native animal and plant species.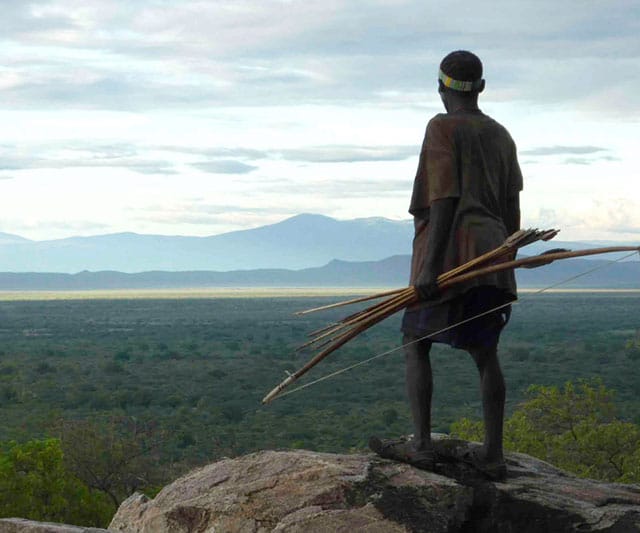 Nature-Based Solutions
REDD in the Yaeda Valley
The old growth forests of northern Tanzania, and the Indigenous people that live there, face an existential threat in the form of deforestation due to population growth and farmland conversion. This project helps protect this highly biodiverse land, allowing it to continue to act as a massive carbon sink, while strengthening the Indigenous Hadza community.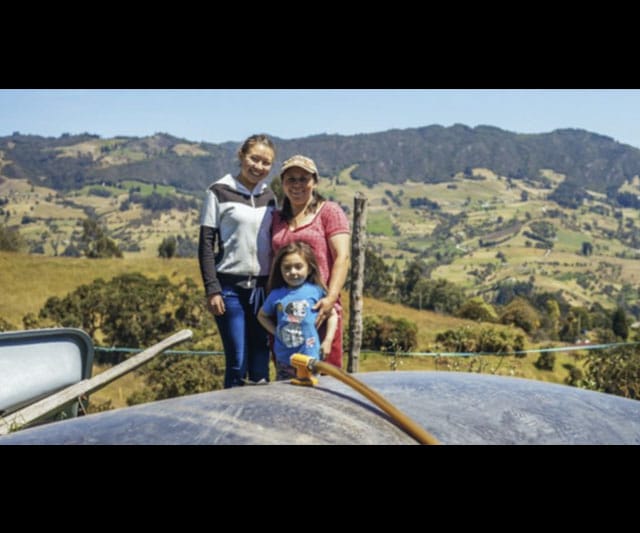 Methane Avoidance
Biodigesters for Susbsistence Farmers
A project in Mexico, funding for this effort helps provide low-cost biodigesters for subsistence livestock farmers. These systems allow farmers to manage their livestock's manure driving down methane emissions, creating cleaner heating and cooking fuel, and converting waste to useful fertilizer as a substitute to chemical options.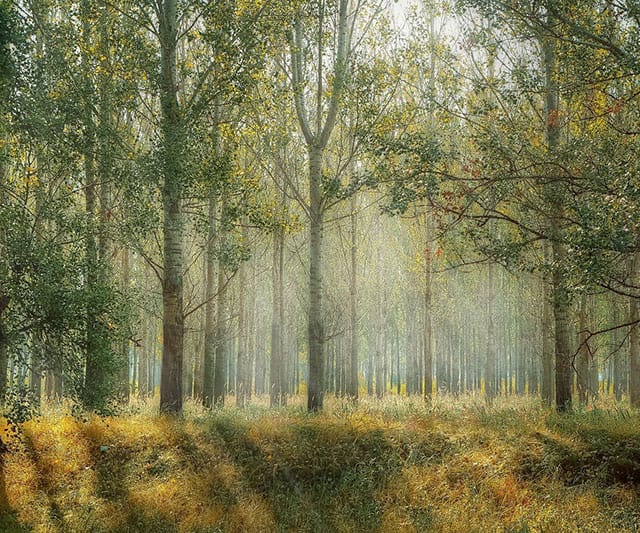 Nature-Based Solution
1 Million Trees Planted
Dave Matthews Band committed to help plant one million trees with The Nature Conservancy's Plant a Billion Trees program, a global forest restoration effort. The band has now helped plant 2 million trees having made the same committment on the 2020 tour despite COVID-related disruptions.
#RockNRefill SINGLE-USE PLASTIC WASTE REDUCTION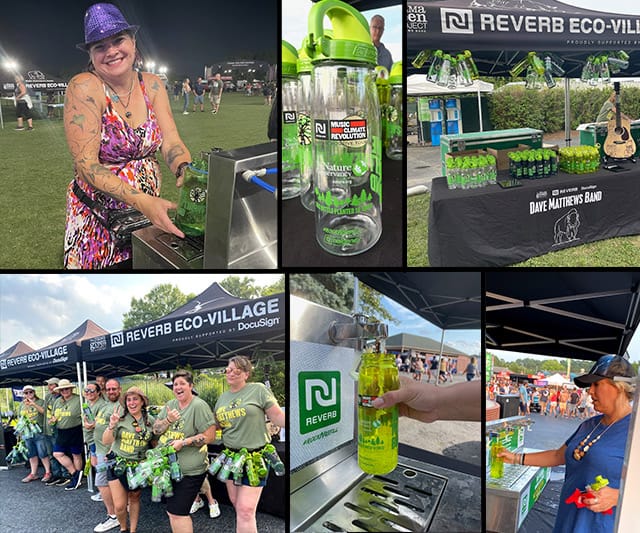 #RockNRefill
A Single Bottle, A Huge Positive Impact
As part of the #RockNRefill partnership with Nalgene, REVERB provided custom-designed reusable water bottles for the 2021 tour. In addition to providing bottles to band and crew, REVERB also made the bottles available for donation to fans in the Eco Village.
REVERB also provided free water refill stations for fans front of house and ensured water refill stations were available for band and crew.
Together, these efforts resulted in the elimination of 28,790 bottles at shows on the tour.
9,120 Backstage

19,670 Front of House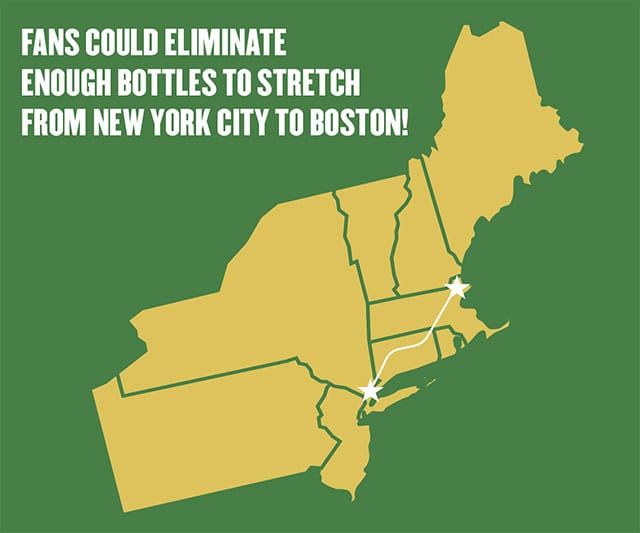 #RockNRefill
LASTING IMPACT
8,518 fans donated for a #RockNRefill reusable Nalgene bottle on Dave Matthews Band's 2021 tour.
If every fan used their bottle just twice a week for one year instead of using single-use plastic bottles:
Each fan would eliminate 208 bottles
Together, that would eliminate 1.77 MILLION bottles
Lined up top-to-bottom, 1.77 Million bottles would be over 220 miles – longer than the distance between New York City and Boston!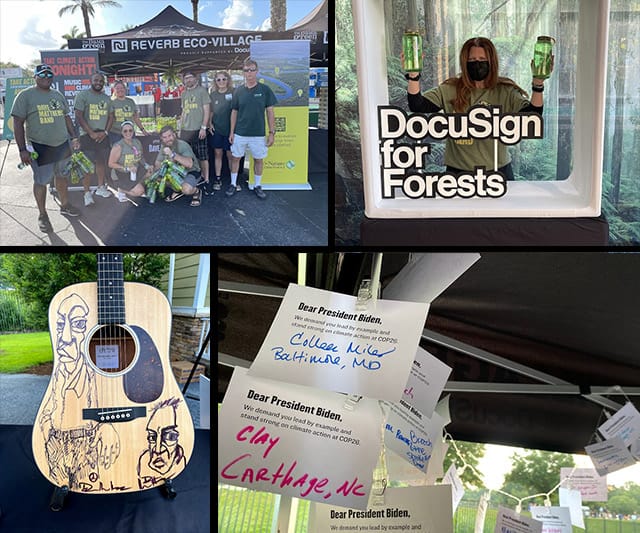 FAN ACTION
41,406 fans took action for people and the planet in the BamaGreen REVERB Eco-Village
8,518 Donated for a #RockNRefill custom Nalgene
3,829 Fans took the Music Climate Revolution Climate Quiz
$131,027 Raised to plant trees for The Nature Conservancy
3,660 Voter Registrations and Save the Vote Actions with HeadCount
436 Volunteers gave 1,526 hours of service at DMB shows
1,090 Postcards written to President Biden pushing for strong climate action
1,060 Interactions with The Nature Conservancy
200+ Forest photo booth photos with DocuSign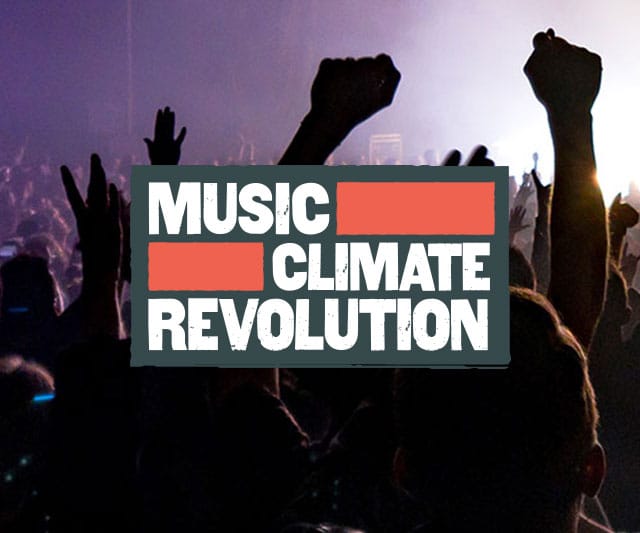 Climate Action
Music Climate Revolution
Dave Matthews Band is a founding artist partner of Music Climate Revolution, a campaign uniting the entire music community – artists, fans, venues, festival, industry professionals, and more – in the fight against the climate crisis. Together, we're reducing our carbon footprints, building diverse global projects that directly draw down greenhouse gas pollution, and using our voices to demand climate action from world leaders.
Nearly 4,000 fans took the Music Climate Revolution climate quiz in the BamaGreen Eco-Village across the 2021 DMB tour. The quiz tested peoples' knowledge about climate action and offered resources to help drive down carbon emissions.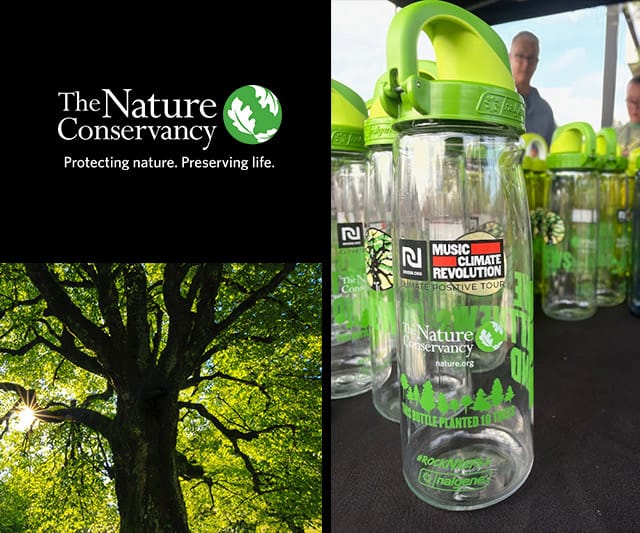 1 Million (More) Trees
Dave Matthews Band, in partnership with The Nature Conservancy, pledged to plant a million trees this year. Fans could participate in the effort by adding $2 to their ticket purchase.
Fans could also support the effort at shows! 10 trees were planted or every fan that donated for a 2021 Tour #RockNRefill bottle in the Eco-Village
THANK YOU
Dave Matthews Band
Ann Kingston
Red Light Management
Dan Hutnik, REVERB On-Site Coordinator
2021 Touring Crew
DocuSign
The Nature Conservancy
All the Fans that took action