REVERB ARTIST PARTNER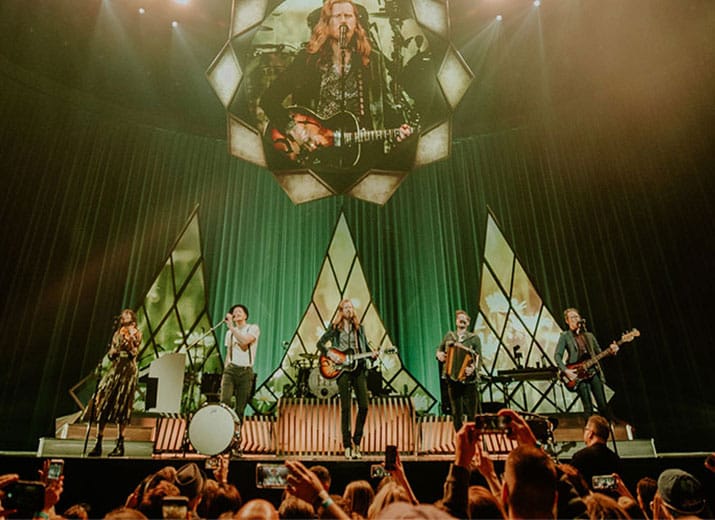 THE LUMINEERS
The Lumineers and REVERB have partnered together since 2020, working to enhance sustainability on tour, take action on the climate crisis, and support causes important to the band.
In early 2020, The Lumineers and REVERB executed the world's first CLIMATE POSITIVE tour – eliminating 150% of the tour's climate footprint including all fan travel to and from shows.
In addition to the climate action, the band and REVERB were able to support local and national nonprofits and drastically reduce single-use plastic water bottles used at shows. Highlights of these efforts include:
$280,000 raised to support environmental causes, addiction treatment, and homelessness
10,000+ single-use bottles avoided at shows
60,000+ single-use plastic straws not used at shows
1,400+ meals donated to families in need across the United States
REVERB also welcomed The Lumineers Co-Founder Jeremiah Fraites as a guest on their REVERB Kitchen series. Jeremiah made cacio e pepe live from his home in Italy.