IMPACT HIGHLIGHTS:
40,000+ Actions taken by fans in the Eco Village at shows
CLIMATE POSITIVE TOUR eliminating significantly more greenhouse gas pollution than it created
33,900+ Single-Use bottles eliminated at shows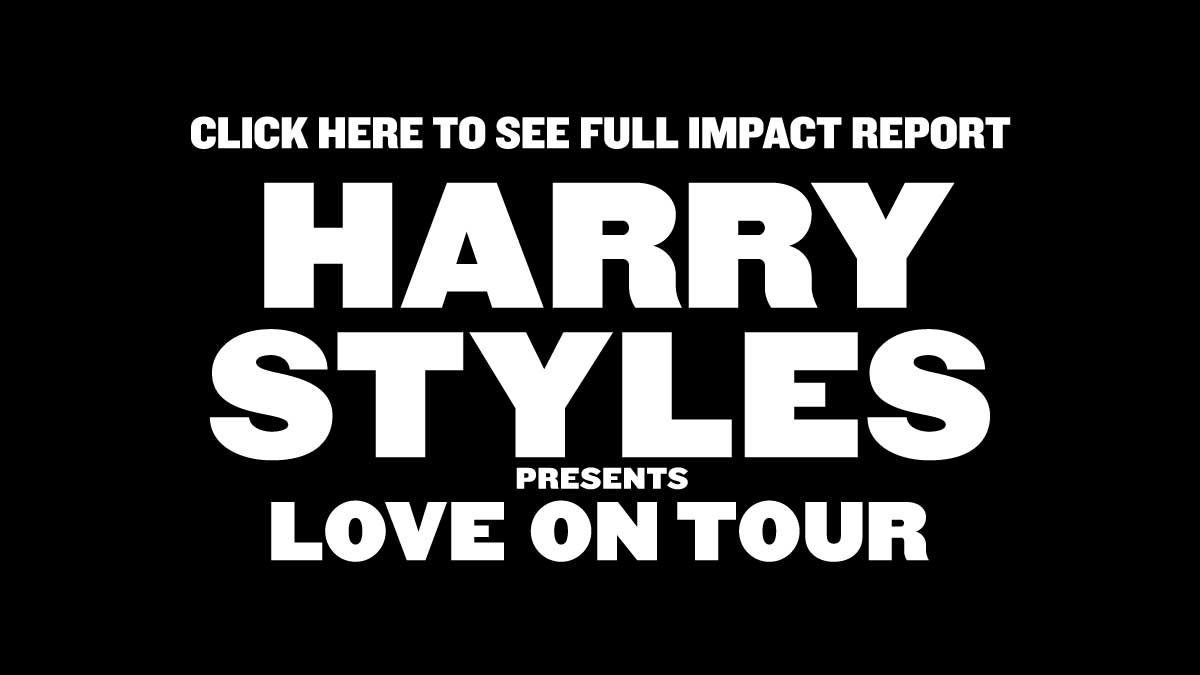 Harry Styles:
Love on Tour
Harry Styles and REVERB are partnering on Love on Tour to take environmental action and work toward a better future for people and the planet
---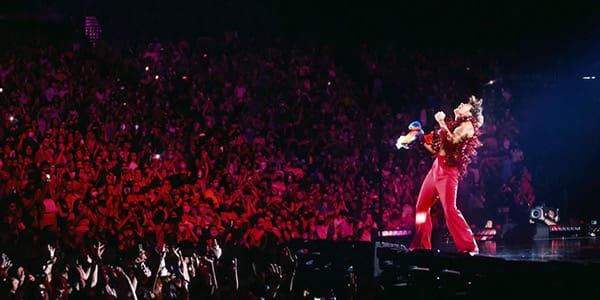 Working with REVERB, Harry is taking steps to make his tour more sustainable and empowering his fans to take action for people and the planet.
ACTION VILLAGE



At every stop on Love on Tour, fans will be able to join Harry in working toward a better future for our planet and communities around the world. Fans can can stop by the Action Village at every show and:
Fight Single-Use Plastic Pollution: Donate for a custom Harry Styles #RockNRefill Nalgene reusable bottle. Donations support REVERB's environmental work
Fill Up for Free: Use the FREE water refill stations and ditch disposables
Take the Climate Quiz: Test your climate knowledge by taking the Music Climate Revolution quiz and join dozens of artist, thousands of fans, and other industry partners in taking action on the climate crisis
Connect with HeadCount: Check your registration or register to vote and join the effort to Save the Vote!
*Please note: All volunteer positions are full for this tour. Please check our VOLUNTEER PAGE for other opportunities!
TOUR SUSTAINABILITY
REVERB is working with Harry, his touring crew, and management team to reduce the environmental footprint of Love on Tour. Efforts include:
Waste Reduction
Reusable water bottles and insulated mugs for artist and crew
Reusable or compostable service ware in catering and on buses
Water refill stations throughout backstage area, catering, and on tour buses
Waste Diversion
Recycling: Backstage, in offices and catering, and on tour buses
Battery Reclamation and Recycling: Collecting dead batteries for recycling and donating batteries with remaining power to people in need
Toiletry Donations: Collecting unused toiletries from hotel stays and donating to local shelters for people in need
Carbon Elimination
Calculate tour carbon emissions from travel and transportation, hotel stays, venue energy usage, and more
Eliminate emissions by funding global projects that directly eliminate an equivalent amount of greenhouse gas pollution
Additional Steps
Green Cleaning Products for backstage, offices, catering, and tour buses
At Every Show

#RockNRefill

Action Village

Music Climate Revolution

Nonprofits

Volunteers

Water Station