DEAD & COMPANY SUMMER TOUR '22
Building on the success of our long-term environmental efforts, Dead & Company and REVERB are continuing to take climate action on Summer Tour 22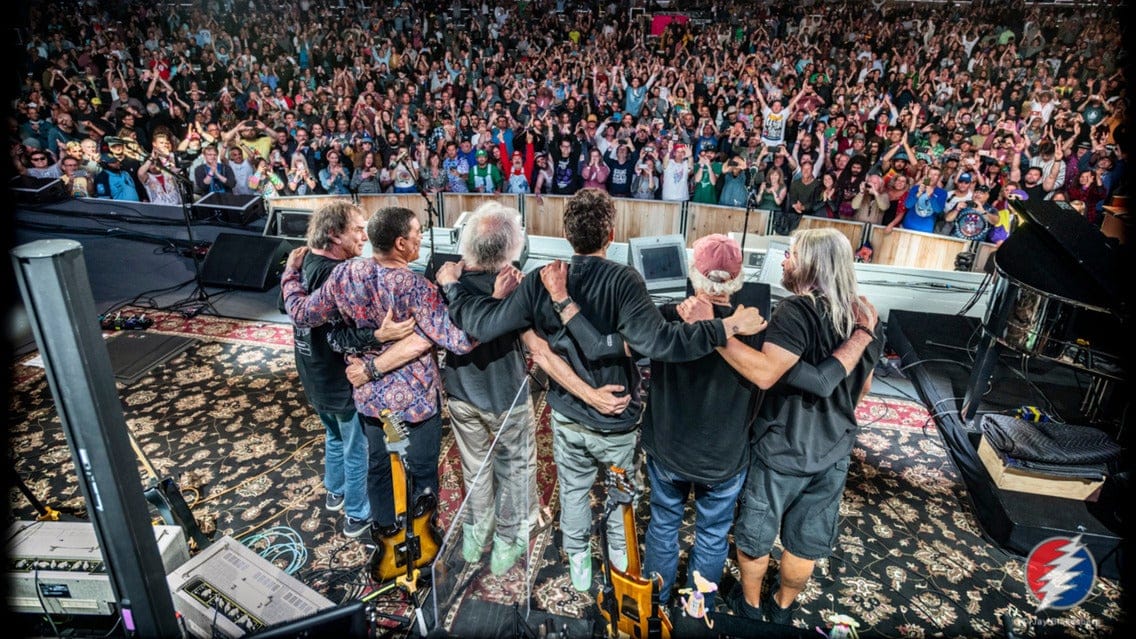 Just like all of Dead & Company's past tours, the band is partnering with REVERB to reduce the environmental footprint of touring. Building on the climate reductions of last year's tour, Summer Tour 22 will draw down more greenhouse gas than it creates through support of climate projects
PARTICIPATION ROW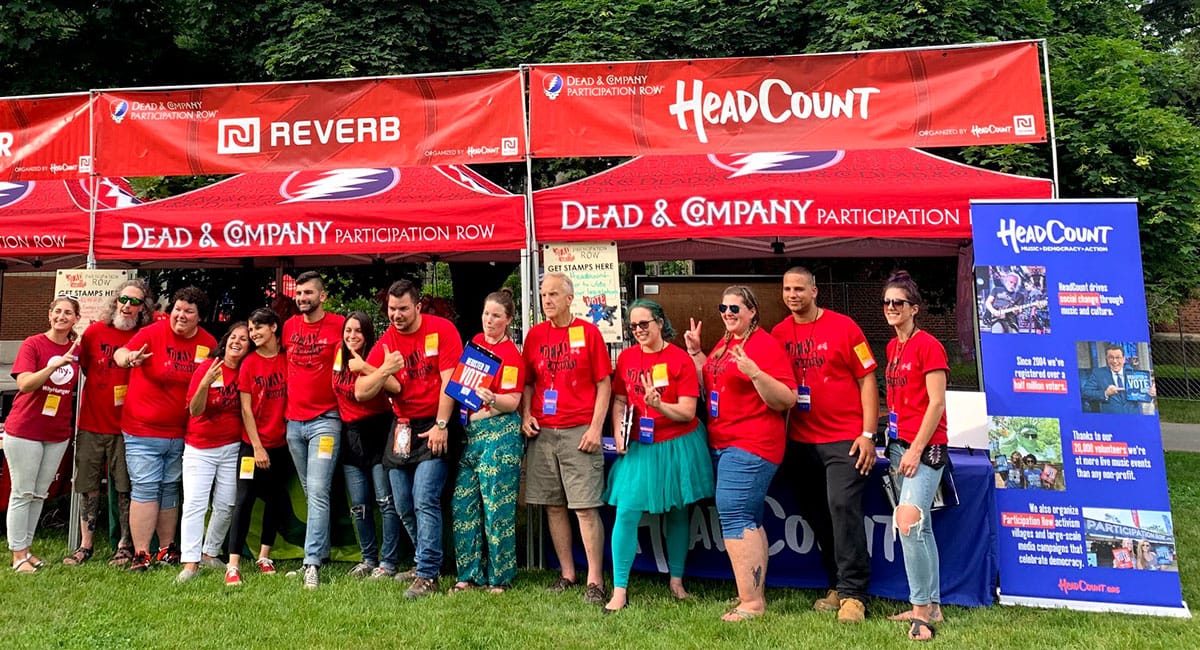 Join REVERB and our partners at HeadCount in Participation Row on this summer's tour! Fans can visit Participation Row at every Dead & Company show to take meaningful action for people and the planet. Opportunities include:
#RockNRefill – Ditch disposables by donating for a custom
Register to Vote – Use your voice and your vote! Visit HeadCount to get registered or check your registration
Music Climate Revolution – Join Dead & Company, dozens of other bands, thousands of music fans and more by taking climate action and joining Music Climate Revolution
Connect with Dead & Company Family Nonprofits
TOUR SUSTAINABILITY
Like every Dead & Company tour, REVERB is working with the band, crew, and management team at Activist to make the 2022 Tour more sustainable. Efforts include:
Waste Reduction
Reusable water bottles and insulated mugs for artists and crew
Reusable or compostable service ware in catering and on buses
Water refill stations throughout backstage area, catering, and on tour buses
Waste Diversion
Recycling: Backstage, in offices and catering, and on tour buses
Battery Reclamation and Recycling: Collecting dead batteries for recycling and donating batteries with remaining power to people in need
Food Donations: Excess food from catering donated to local food security organizations with partners Musically Fed *in select markets
Toiletry Donations: Collecting unused toiletries from hotel stays that would otherwise be thrown away and donating to local shelters
Addressing Carbon Emissions
In addition to the above efforts to reduce the tour's environmental footprint, we measure and neutralize remaining greenhouse gas emissions
Calculate tour carbon emissions from travel and transportation, hotel stays, venue energy usage, fan travel, and more
Draw down emissions by funding diverse global projects that measurably reduce significantly more greenhouse gas pollution than the tour's calculated footprint
Additional Steps
Green Cleaning Products for backstage, offices, catering, and tour buses
MUSIC CLIMATE REVOLUTION

As a partner of Music Climate Revolution, Dead & Company has committed to take immediate, ongoing, and increasing action on the climate emergency. This year, the band and REVERB will eliminate significantly more greenhouse gas pollution the 2022 tour creates – including fan travel!
Carbon reductions are achieved through support of innovative climate projects that measurably draw down greenhouse gases. These efforts are in addition and secondary to all efforts undertaken to reduce as many emissions as possible.
At Every Show

#RockNRefill

Backstage Greening

Community Support

Music Climate Revolution

Nonprofits

Prizes

Volunteers

Water Station