REVERB's Quarantine Kitchen – Episode 8: Brad Corrigan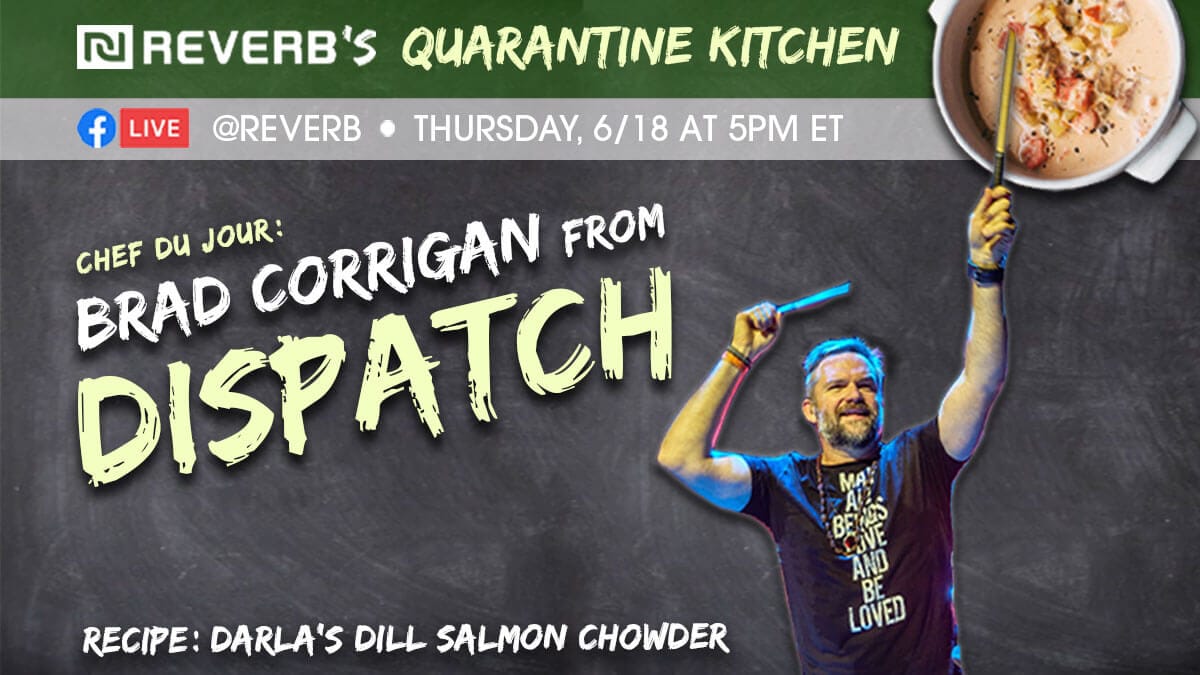 Things are looking great in episode 8!

Whether he's on stage with Dispatch or at the helm of his nonprofit Love, Light + Melody, Brad Corrigan always brings love and kindness into all that he does. And now he's bringing that passion into the Quarantine Kitchen!
Brad joined our host/REVERB Co-Director/Guster guitarist Adam Gardner to make Darla's Dill Salmon Chowder!

Don't miss Brad's powerful song at the end! Check out the recipe and video below.
Special thanks to our partners at Clif Bar & Company for their support of Quarantine Kitchen and donating 1,000 Clif Bars to Love, Light + Melody.
---
Ingredients
A stick of butter
Chop large yellow onion
Dice 4-6 celery stalks
4 cups chicken broth
2 cups clam juice
2 boxes Idaho Spuds Hashbrown Potatoes
2 cups Half and Half
16 oz smoked salmon, crumbled
4 Tsp fresh lemon juice
Lots of fresh dill
Salt + pepper
Pinch of garlic salt
Recipe
In a large pot melt the butter, then add onion and celery and sauté until soft, about 7 min.
At same time bring water to a boil in kettle and add to the insta potato cartons, set aside for about 12 min.
Add the broth and clam juice, and bring to a boil.
Drain water from potatoes and add. Reduce heat to medium low and simmer until potatoes are tender, about 8 min.
Add Half + Half, deconstructed smoked salmon, lemon juice, fresh dill, and garlic salt and cook for 4 min.
Season with salt and pepper, and serve!