REVERB's Quarantine Kitchen – Episode 7: Andrew McMahon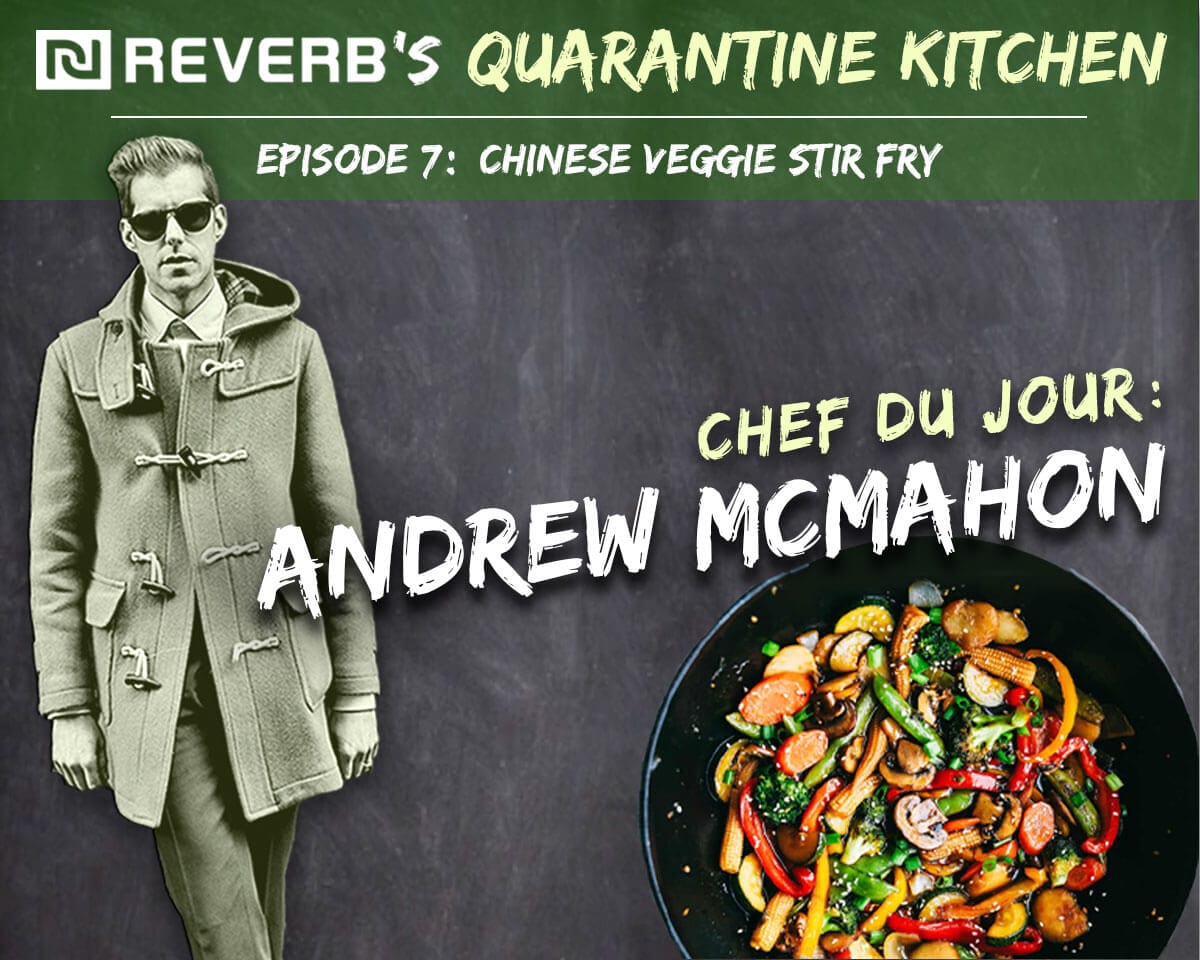 Things are sizzling in episode 7!
Andrew McMahon is many things – musician, songwriter, cancer survivor & advocate. And now we can add a new title: chef!
Andrew joined host/REVERB Co-Director/Guster frontman Adam Gardner in REVERB's Quarantine Kitchen to make a vegetarian staple – Chinese Vegetable Stir Fry! It's a quick, simple, sustainable meal you can make any night of the week! He also shared a simple
So bust out your wok, chop up your veggies, and get your stir fry on!
Check out the episode and recipe below so you can cook along!
Special thanks to our partners at Clif Bar & Company for their support of Quarantine Kitchen and donating 1,000 Clif Bars to Andrew's partner of choice, Family Assistance Ministries.
---
Ingredients
1 tablespoon canola oil
1 1⁄2cups broccoli florets
1 tablespoon water
3⁄4 cup julienned carrot
1 1⁄2 cups snow peas, ends trimmed
6 fresh shiitake mushrooms, slivered
1⁄2 cup sliced water chestnuts, drained
1 clove garlic, minced
1⁄2 teaspoon minced fresh ginger
3 tablespoons reduced sodium soy sauce
3 tablespoons vegetable broth
1 teaspoon cornstarch
2 cups hot cooked rice
Recipe
Make 2 cups of rice as instructed on package and keep hot.
Heat wok over medium heat and add the oil, increase to medium-high heat.
Add the broccoli and water, stir-fry for 1 minute or until broccoli is bright green.
Add carrots, snow peas, mushrooms, water chestnuts, garlic and ginger; stir-fry for 1 to 2 minutes or until tender crisp.
In small bowl, combine the soy sauce, broth and cornstarch; mix well to dissolve.
Add to wok and stir-fry for about 1 minute.
Serve over rice.
Thanks to Clif Bar for their support