REVERB's Quarantine Kitchen – Episode 5: KT Tunstall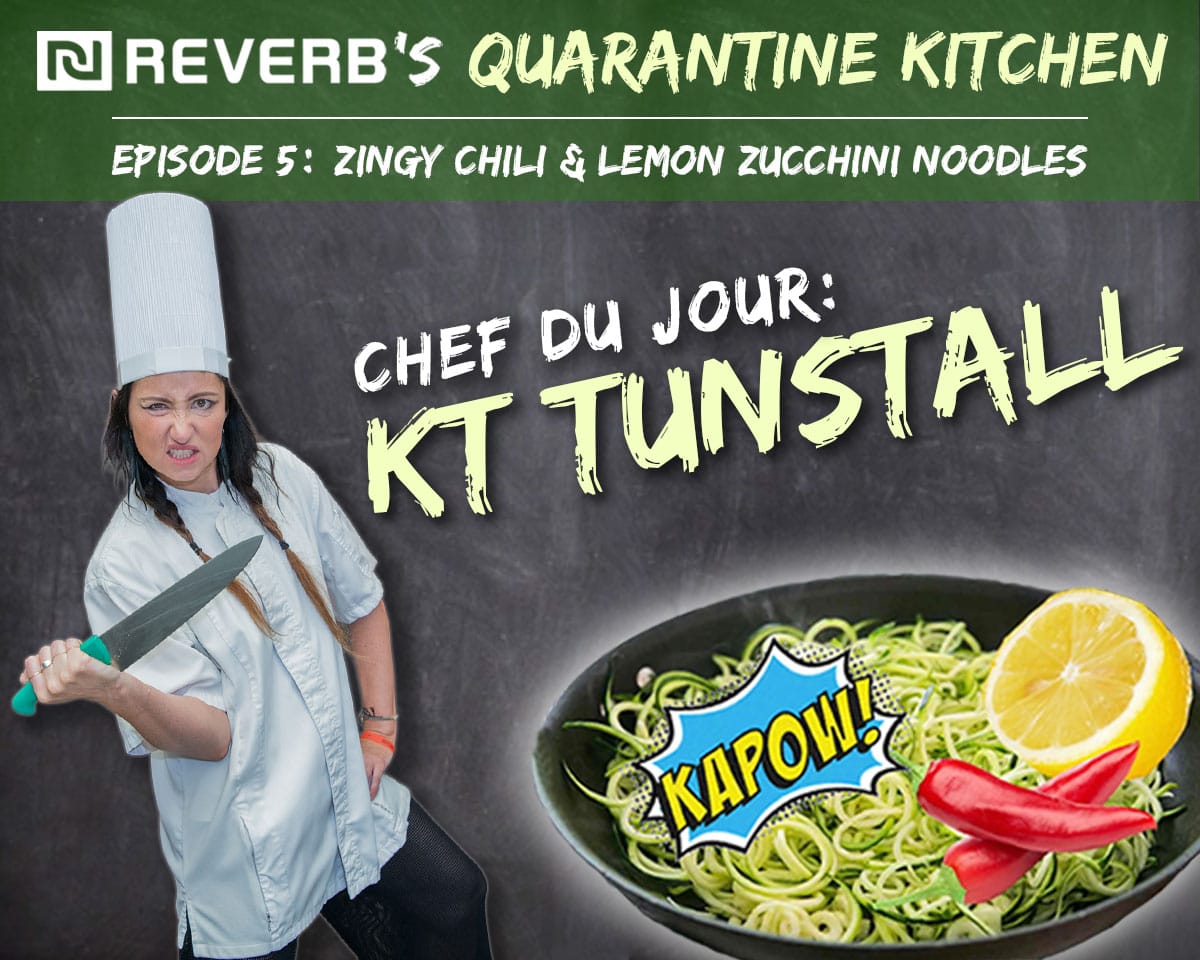 Your Taste Buds Will Come Alive in Episode 5!
Does quarantining have you feeling like you've lost your zing? Maybe not enough "KAPOW" in your life right now? Well KT Tunstall's got your back!
Rock goddess, environmental warrior, world-class raver, and all-around kick-a$$ human, KT Tunstall joins us in the Quarantine Kitchen to whip up her Zingy Chili & Lemon Zucchini Noodles! Zucchini noodles, you ask? Yes friends, noodles made of zucchini. And. They. Are. Good.
Check out the video and recipe below! You'll laugh, you'll learn a new sustainable recipe, you'll have a great time! You can also listen to KT's Cooking Playlist while you whip up this awesome recipe. So grab a spiralizer, some zucchini, and your joie de vivre – let's get cooking!
---
Ingredients
1 Large Zucchini
Large Knob of Salted Butter
Small Tin of Anchovies
3 Garlic Cloves, chopped
1 Lemon, Zest Only
Chili Flakes
Recipe
Spiralize your zucchini
Melt the salted butter in a pan
Saute the chopped garlic for a minute or two, then add the anchovies. Stir over a gentle heat until the anchovies melt into a paste
Add the zucchini noodles to the pan and stir well to coat them with the anchovies, garlic and butter
Keep stirring to heat the zoodles
Once the zoodles have softened to your desired taste, add the lemon zest and the chilli flakes
Drizzle a little extra olive oil over the dish and serve