REVERB's Quarantine Kitchen – Episode 3: Tyler Stewart of Barenaked Ladies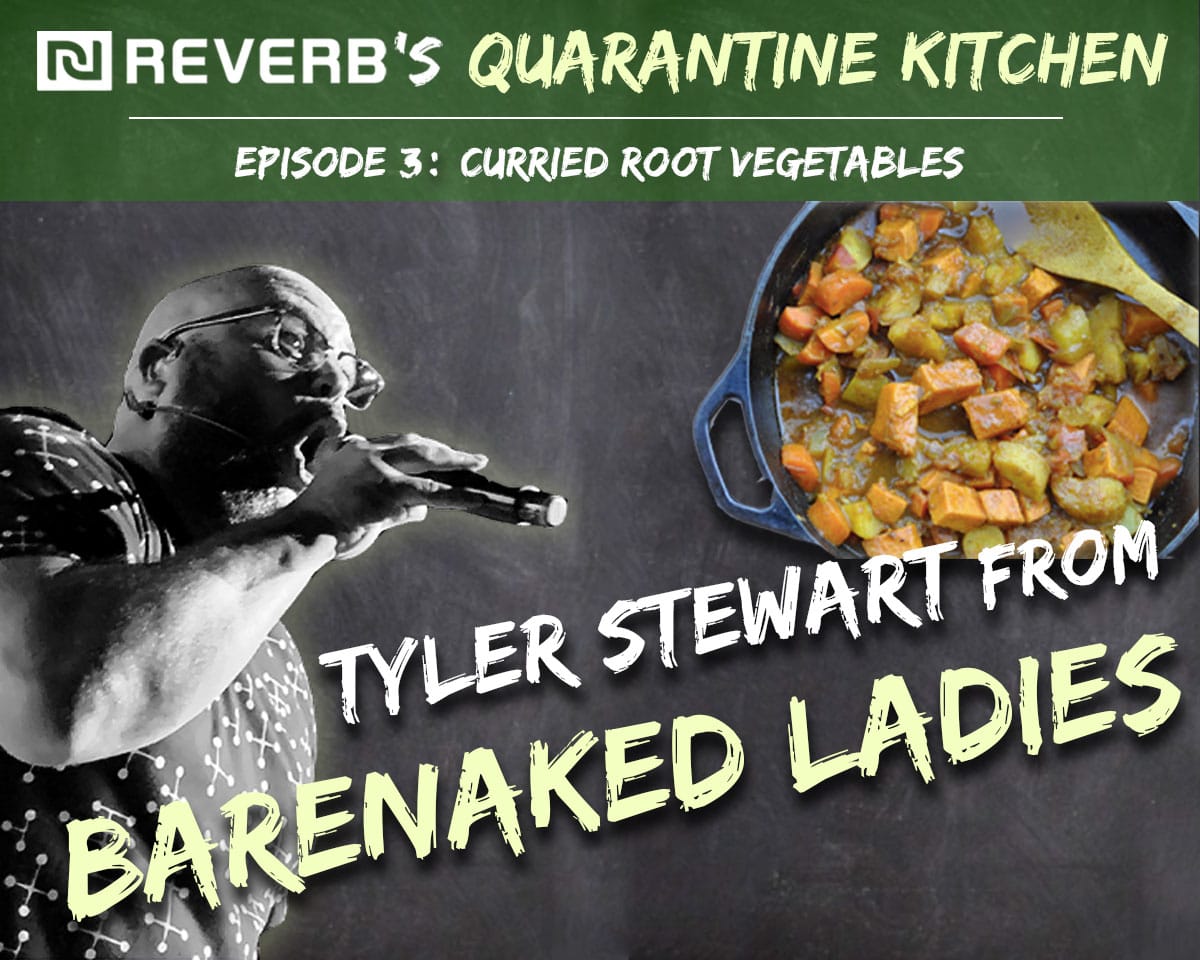 Episode 3 is a spicy one!
Curry and root vegetables and barenaked ladies – oh my! Our good friend Tyler Stewart – the multi-talented drummer of our partners Barenaked Ladies – is joined us to make Curried Root Vegetables.
Tyler's ability behind the drums is well known, but his prowess in the kitchen is the stuff of legend. Don't miss the opportunity to cook along with him and learn a new recipe – right from Tyler's own kitchen!
Make sure to follow REVERB on Instagram, Twitter, Facebook, YouTube, and Spotify to see more from the Quarantine Kitchen and lots more great stuff!
---
REVERB's Quarantine Kitchen: Episode 3 – Tyler Stewart of Barenaked Ladies
Curried Root Vegetables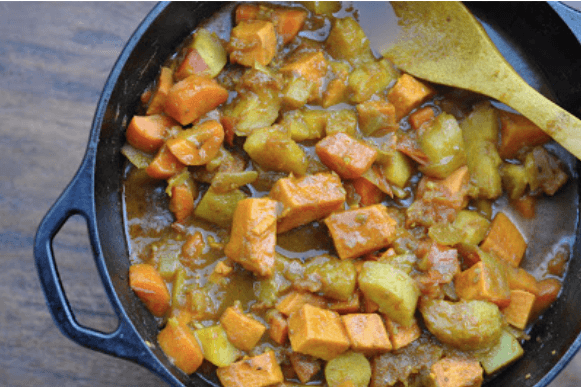 Recipe Source: NourishingMeals.com
Ingredients:
2 to 4 tablespoons extra virgin olive oil or coconut oil
1 large onion, chopped
2 cloves garlic, crushed
4 teaspoons mild curry powder

1 teaspoon ground cumin or cumin seeds

1/2 teaspoon turmeric

pinch or two cayenne pepper
2 to 3 teaspoons sea salt
3 medium parsnips, peeled and cut into chunks
3 large carrots, peeled and cut into chunks
2 medium yams, peeled and cut into chunks

6 small yellow or red potatoes, cut into chunks

4 cups chopped fresh tomatoes

2 cups coconut milk
Recipe
In a cast iron dutch oven or 6-quart pot, heat the oil over medium heat.
Add the cumin seeds if using and cook for about 30 to 60 seconds or until fragrant.
Add the onions and saute for about 10 minutes until softened and beginning to change color.
Add the spices and saute for another 60 seconds.
Next add the root vegetables and saute for a few minutes to coat with the spices and oil.
Then add the tomatoes and water, partially cover pot with a lid, and simmer on medium heat, stirring occasionally for 25 to 30 minutes or until vegetables are tender.
Cooking time will vary depending on what size you cut your vegetables.
Serve over quinoa and garnish with chopped cilantro if desired. Store leftovers in a tightly sealed container in the refrigerator for up to a week.