REVERB's Kitchen – Episode 31: LP Giobbi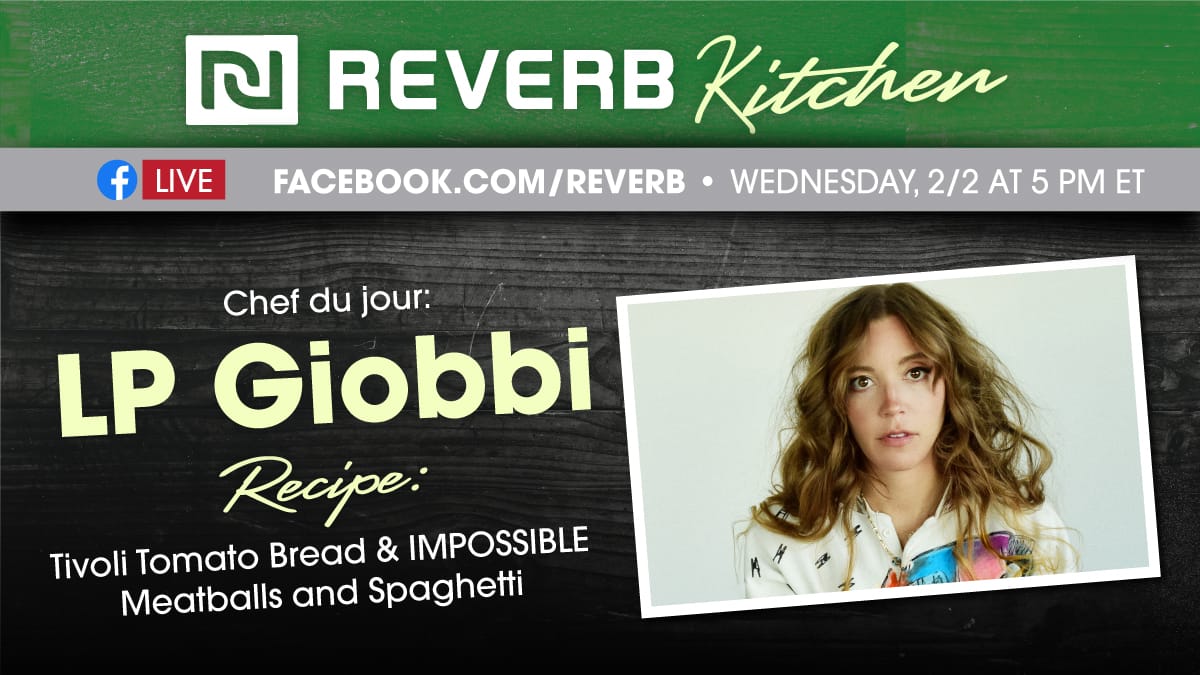 We're thrilled to have DJ, producer, pianist, entrepreneur & activist LP Giobbi join us to make Tivoli Tomato Bread and IMPOSSIBLE Meatballs! LP isn't just an incredible artist, she's also helping to foster equitable opportunities for women and gender-expansive individuals in the technical and behind the scenes areas of music with her nonprofit, FEMME HOUSE. LP will also be moving the crowds at Bonnaroo this year but you can catch her first on REVERB's Kitchen!
LP joins host / REVERB Co-Director / Guster frontman Adam Gardner to make a sustainable twist on a recipe she was taught by her grandfather – Tivoli Tomato Bread and IMPOSSIBLE Meatballs!
Special thanks to our partners IMPOSSIBLE™ Foods for their support of REVERB's Kitchen


---
TIVOLI TOMATO BREAD
Ingredients
Loaf of garlic bread
Mozzarella cheese
Tomato
Fresh Basil
Olive Oil
Instructions
Set the oven to 350°
Slice bread and put it on a cooking sheet, bake for 10 minutes
Slice tomatoes and mozzarella
Put tomatoes on bread and cover with cheese
Add fresh basil
Put bread back in the oven on broil
Broil for a couple of minutes – you want the cheese to melt and turn slightly brown *MAKE SURE YOU WATCH*
Slice the bread so every piece has tomato on it
ENJOY!