REVERB's Kitchen – Episode 30: Maggie Rose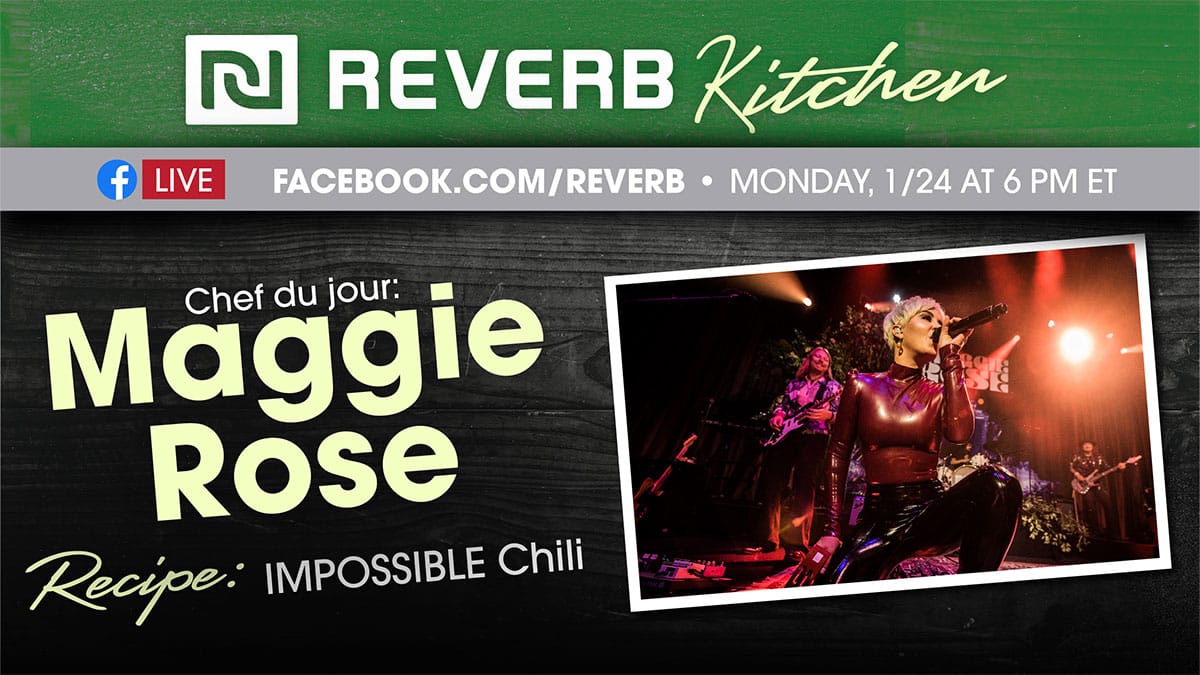 Rock & Soul artist MAGGIE ROSE recently released her album, "Have A Seat," to wide critical acclaim. In fact, Rolling Stone and American Songwriter both agreed it was one of the best albums of 2021. She's been criss-crossing the country on a 60 date headline tour and making stops at major festivals along the way. This year you can catch her at Bonnaroo. So it's pretty clear Rolling Stone was correct in calling her a "must-see Americana star!" Now we get to see her be a star in the kitchen, too!
MAGGIE ROSE joins host / REVERB Co-Director / Guster frontman Adam Gardner to make comfort food classic with a sustainable twist – IMPOSSIBLE Chili!

JOIN US LIVE ON MONDAY, JANUARY 24 at 6PM ET ON REVERB'S FACEBOOK PAGE OR YOUTUBE CHANNEL!
Special thanks to our partners IMPOSSIBLE™ Foods for their support of REVERB's Kitchen


---