REVERB's Kitchen – Episode 28: MISTER G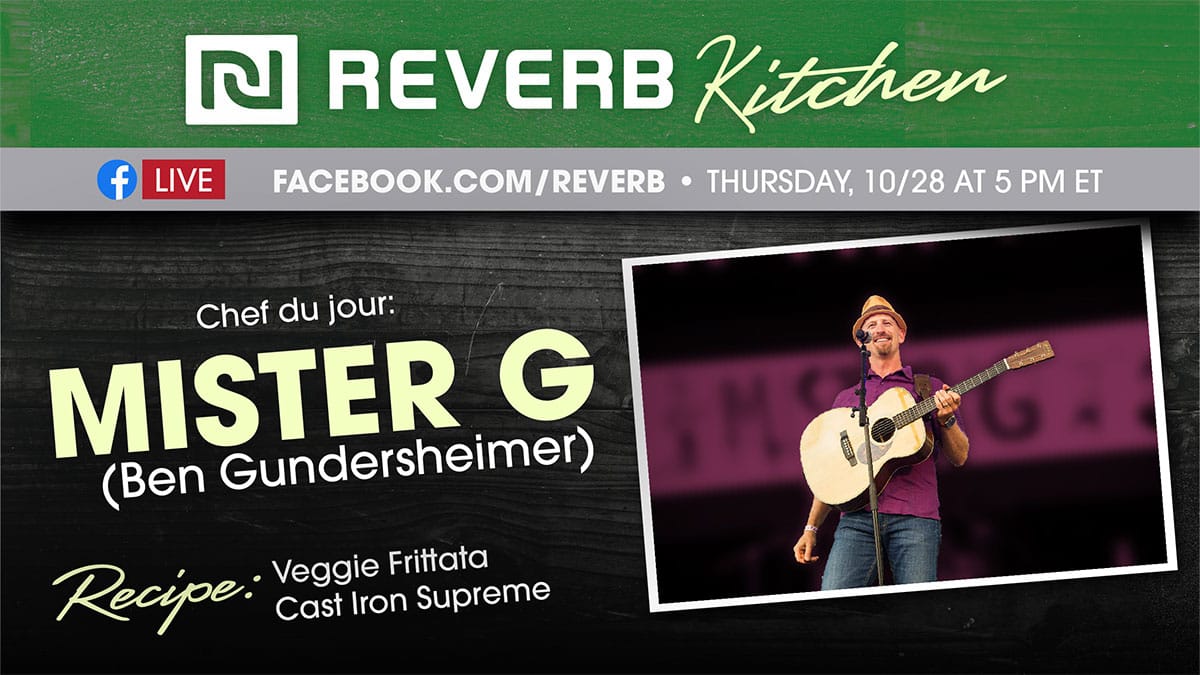 A special episode for the kids (and their adults, too!)
MISTER G (aka Ben Gundersheimer) is a renowned musician, author, activist, and educator best known for his bilingual children's music. With varying themes focusing on things like helping children be global citizens or protecting the environment, MISTER G's music draws on influences and sounds from around the world. REVERB is a long-time friend of MISTER G who also counts the US Forest Service, Moms Clean Air Force, Green Latinos, and many others as partners.
MISTER G joins host / REVERB Co-Director / Guster frontman Adam Gardner to make VEGGIE FRITTATA CAST IRON SUPREME with IMPOSSIBLE™ Sausage!
Kids, grab your adults and the ingredient in the recipe below to cook along!
AND WATCH PAST EPISODES HERE!
Special thanks to our partners IMPOSSIBLE™ Foods for their support of REVERB's Kitchen


---
MISTER G's VEGGIE FRITTATA CAST IRON SUPREME w/ IMPOSSIBLE™ SAUSAGE
INGREDIENTS
1 Onion
1 Green Pepper
1 IMPOSSIBLE™ Sausage made from plants (savory or spicy)
10 Cherry Tomatoes, halved
1 Block of Extra Sharp Cheddar Cheese
4 Eggs
Olive Oil
Tortillas (flour or corn)
Sriracha
DIRECTIONS
Dice green peppers and onions
Grate cheddar cheese
Crack eggs into a bowl and stir
Heat cast iron pan
Add 2 Tablespoons of oil to cast iron pan
When oil sizzles, add peppers and onions
When peppers and onions are fragrant add IMPOSSIBLE™ Sausage
Pour egg mixture into skillet
Add tomatoes
Add grated cheese
Set broiler to high
When eggs are settled in the pan, move skillet to oven
Broil until cheese turns brown and bubbles
For Tortillas:
Set flame to medium on griddle (if you don't have a griddle, use another cast iron pan)
Place tortillas on griddle or skillet
Heat 2 minutes until light brown
Flip tortillas and heat other side for 2 minutes
Serve warm with sriracha and copious amounts of dark roast coffee