REVERB's Kitchen – Episode 26: Michael Franti & Sara Agah Franti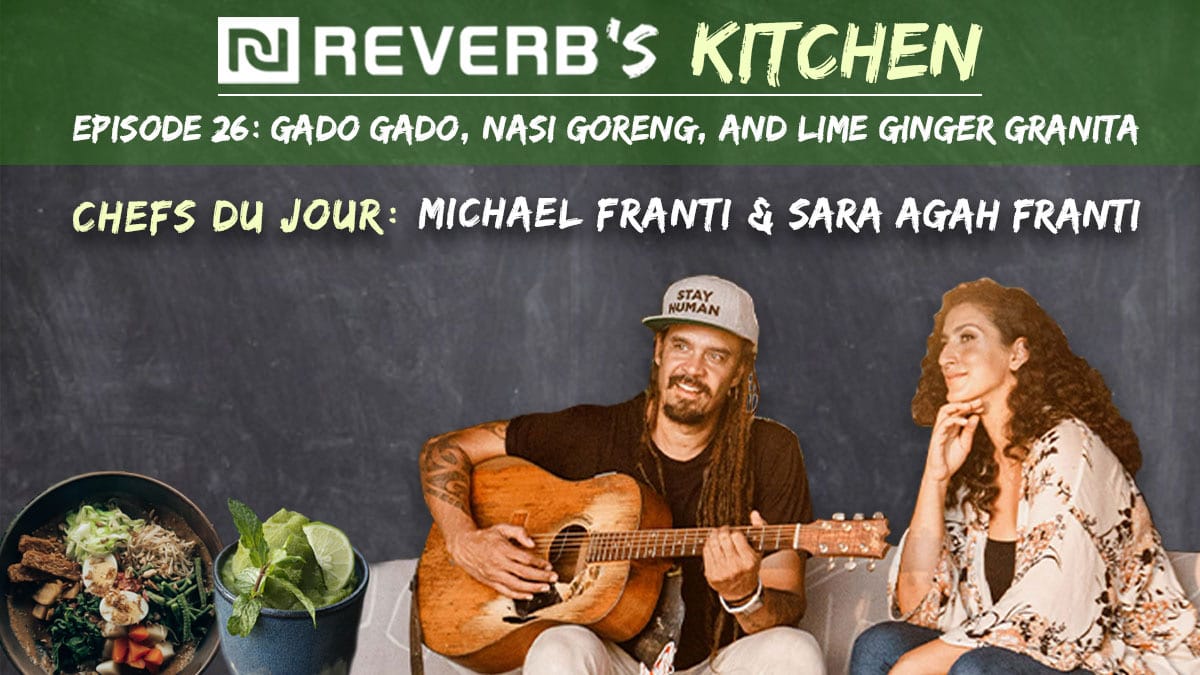 Between music, filmmaking, philanthropy, yoga, entrepreneurship, nursing, and podcasting, Michael Franti and Sara Agah Franti are quite the powerful pair! As a longtime friend of REVERB and a Music Climate Revolution partner, Michael is passionate about environmentalism, sustainability, and vegan eating. Michael and Sara come to REVERB's Kitchen from their yoga retreat in Bali, where they're adding another skillset to the list: sustainable cooking!
Michael & Sara join host / REVERB Co-Director / Guster frontman Adam Gardner to make Gado Gado, Nasi Goreng, and a Lime Ginger Granita.
Check out the recipe video below so you can cook along! AND WATCH PAST EPISODES HERE!
Special thanks to our partners Impossible™ Foods for their support of REVERB's Kitchen


---

GADO GADO
An Indonesian salad of slightly boiled, blanched or steamed vegetables and hard-boiled eggs, boiled potato, fried tofu and tempeh, and lontong, served with a peanut sauce dressing
NASI GORENG
Traditional Fried Rice

LIME GINGER GRANITA
To Drink!