REVERB Kitchen – Episode 1: Brian from Guster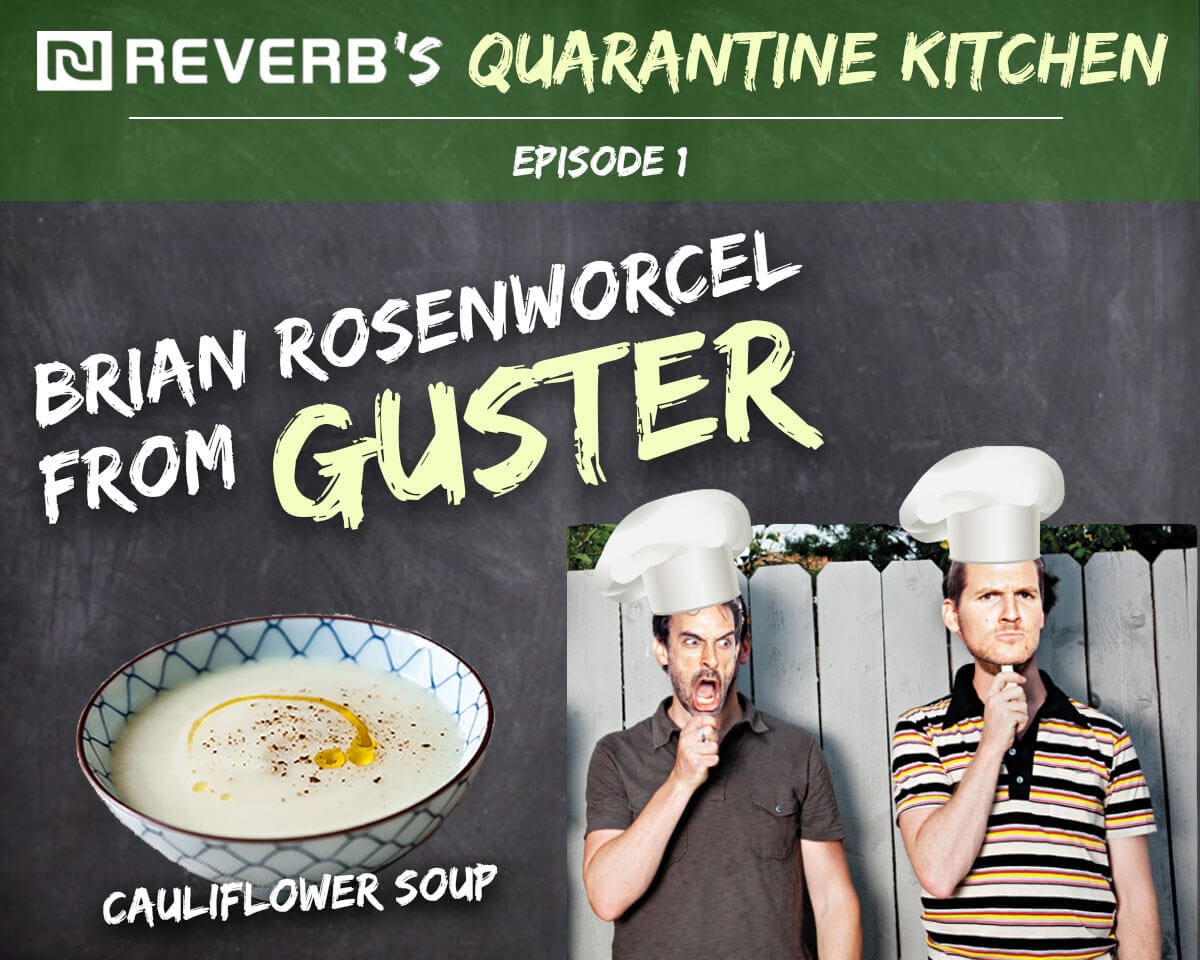 We're kicking off a new video series here at REVERB with some of our favorite artists, celebrities, and more sharing sustainable recipes, chatting about all sorts of stuff, and showing us all a whole new side – all from their own kitchens!
We're calling it, REVERB's Quarantine Kitchen.
Our good friend and longtime REVERB partner Brian Rosenworcel from Guster is our first guest. He's making his famous, unbelievably simple, and really delicious cauliflower soup! Adam Gardner, REVERB's co-Director and Brian's bandmate in Guster, is our host.
Check out the video and recipe below.
Make sure to follow REVERB on Instagram, Twitter, and Facebook to hear about upcoming LIVE episodes! And subscribe to our YOUTUBE page to see all the episodes and much more!
---
REVERB's Quarantine Kitchen: Episode 1 – Brian Rosenworcel of Guster
Easy Cauliflower Soup
Courtesy of Food 52
Ingredients
3 tablespoons

olive oil

1

medium onion (6 ounces), sliced thin

1

head very fresh cauliflower (about 1-1/2 pounds), broken into florets
Salt, to taste
5 1/2 cups water, divided
Extra virgin olive oil, to taste
Freshly ground black pepper, to taste
Directions
Warm the olive oil in a heavy-bottomed pan. Sweat the onion in the olive oil over low heat without letting it brown for 15 minutes.
Add the cauliflower, salt to taste, and 1/2 cup water. Raise the heat slightly, cover the pot tightly and stew the cauliflower for 15 to 18 minutes, or until tender. Then add another 4 1/2 cups hot water, bring to a low simmer and cook an additional 20 minutes uncovered.
Working in batches, purée the soup in a blender to a very smooth, creamy consistency. Let the soup stand for 20 minutes. In this time it will thicken slightly.
Thin the soup with 1/2 cup hot water. Reheat the soup. Serve hot, drizzled with a thin stream of extra-virgin olive oil and freshly ground black pepper.