REVERB Green Gift Guide 2018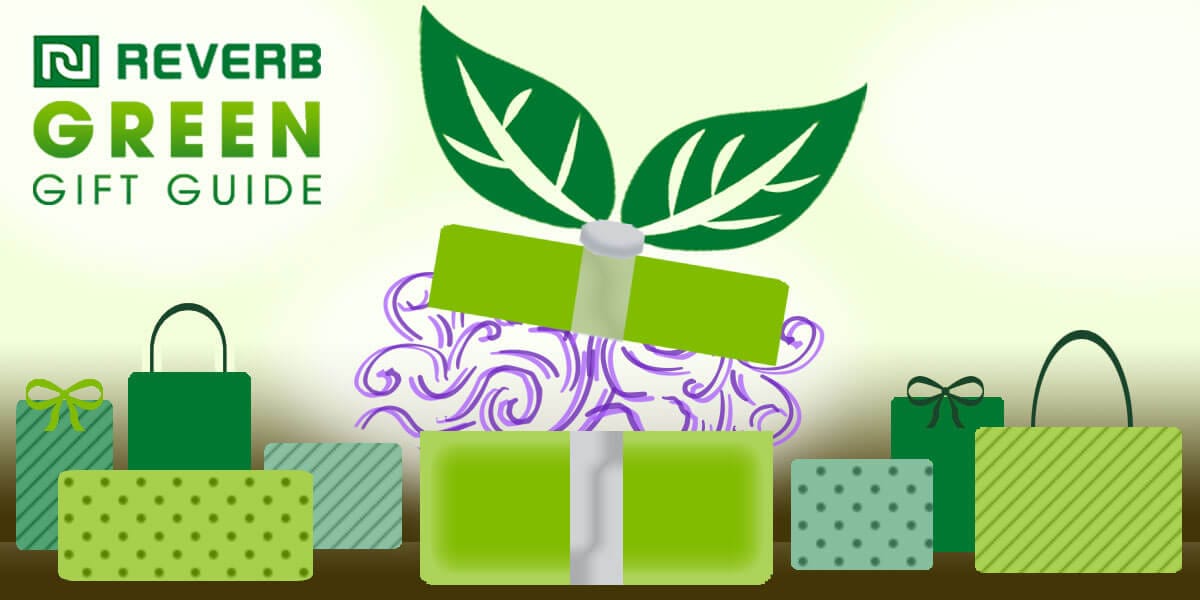 Giving and receiving gifts is one of the nicest parts of the holiday season! But if you're anything like us, keeping the environment in mind as we consider gifts is important… and also stressful at times. So we put our heads together to come up with some ideas for eco-friendlier gifts for you to consider and maybe take away just a little bit of that stress.
We hope you all have a happy, healthy, and fun holiday season!
---
Never get stuck without a reusable bag again! These bags are awesome. Tough, strong, and hold SO much. Plus they're light and pack up small enough that you can throw one or two in your backpack, purse, etc. and always have a reusable bag for those unexpected (but ever-present) trips to the grocery store.
Filt bags is based in Normandy, France and has been making woven cotton bags, fishing nets, ropes, candle wicks and other woven cotton goods since 1860. They are colorful and chic (see women carrying their designer bags INSIDE a Filt bag). Blow minds as it expands to hold orange after orange after orange…
Woolzies are pure handmade New Zealand wool dryer balls that soften your laundry naturally without any of the chemicals of conventional fabric softeners. Also a great replacement for tennis balls when those of us in the northern latitudes are washing and drying our huge down coats and need to keep their shape!
Sleek, sturdy and durable and the world's first truly sustainable phone case (also 100% compostable). So far 180k cases have been sold keeping 72k pounds of plastic from being produced.
These eco-picks are on a lot of our tours. They're made from non-petroleum based polymer that is made with renewable energy. The picks are certified compostable and customizable with pricing starting at $69 for 100 custom picks.
Vintage Records – $1+
A thoughtfully selected record from Goodwill or the hipster shop down the street is one of the very best kinds of used gifts you can select. Try gifting the album from someone's first concert, or the #1 album from their birth year! Best of all, by purchasing used, you're not creating any more planet clutter.
Hydration is the gift that keeps on giving all year long! Giving the gift of reusable hydration is even better! We love Nalgene bottles because they're virtually indestructible, great for events and travel, and have all sorts of sizes and tops to match your needs. Plus all bottles are BPA, BPS, and phthalate free! Disclosure: we've partnered with Nalgene for many years on our #rockNrefill program, so maybe we're biased, but we REALLY love them!
Carbon Offsets – Cost Varies
Support clean energy while doing something great for the environment and the people you care about! Offset someone's carbon emissions for a trip, their yearly commute, or their full carbon footprint for a year. REVERB has partnered with Native Energy for many of our offset projects and they provide a handy CALCULATOR on their site. It's still best to limit your carbon footprint as much as possible, but offsetting your carbon can be an important component of living a more sustainable lifestyle.
This plant-based introduction to "clean beauty" is made without parabens, petroleum, pesticides, propylene or butylene glycols, phthalates, sulfates, PEGs, TEA, DEA, GMO, silicones, gluten, artificial dyes, or fragrances. Not tested on animals!
The gift receiver can choose from a large assortment of projects and individuals to support around the world with the gift certificate pre-paid loan. The loan can help a small family farmer, a new entrepreneur, or a community, and when the loan is repaid, the original receiver can loan it out again!
LA-based designer, Christy Dawn, creates dresses from "deadstock" – leftover material from fashion houses that would otherwise go to the landfill. All seamstresses receive a competitive wage and health benefits.
An early supporter of REVERB, Way Out Wax has an incredible environmental and personal care ethos. They use only 100% natural and biodegradable waxes, including 100% soy wax in all of their container candles. Their scents come from 100% pure essential oils without any dyes or synthetic fragrance. They believe that hemp is a valuable natural resource and great for candles. None of their products contain additives, and all are handcrafted in Vermont.
This amazing, natural dishcloth fabric was invented in Sweden in 1949, is marvelously absorbent and a wonder in the kitchen. You'll never want to go back to sponges or regular cloths when you see how it works. It softens when wet & dries like a dream. They absorb 15 times their own weight, making them the premier cloths on kitchen surfaces. Kitchen surfaces are virtually streak-free. Made of earth-friendly cellulose & cotton with water-based inks so they are compostable. Lasts about 9-12 months and is durable enough for repeated machine-washings.
Using a bike to get around town, commute to work, or go to the grocery store is a great way to reduce your carbon footprint and get in shape. While it's hard to find a bike that's perfect for every situation, the Coda Sport comes pretty darn close and even offers a women's-specific model. A steel frame means it's tough as nails (literally), will last pretty much forever, and help absorb all the potholes you may come across on your commute. The standard components are solid. It's also easily customizable with attachment points for fenders, rear cargo racks, or even, if you're so inclined, a basket for the front. Another great option is find a used bike on Craigslist, bring it to your local shop, and get it fixed up like new!